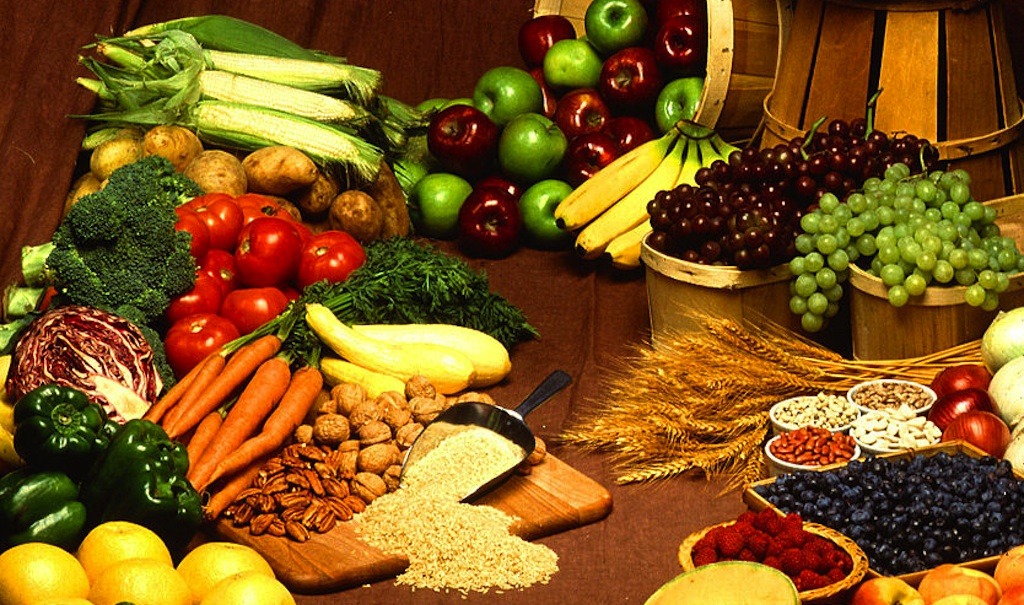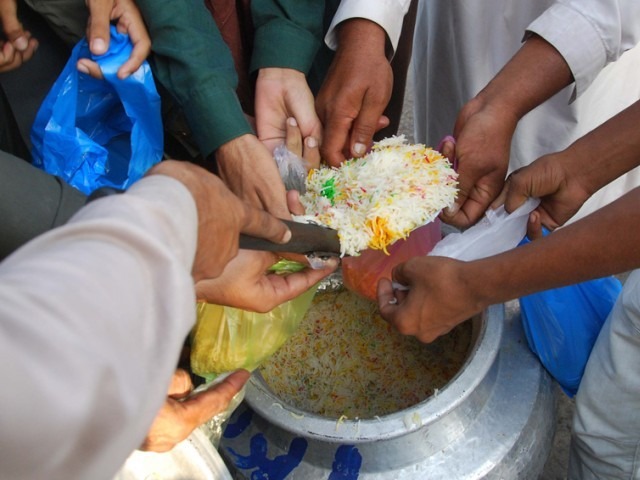 World Food Day is celebrated every year on October 16th to honor the start of the Food and Agriculture Organization in 1945. The point of this day is to bring awareness to and stop world hunger, as well as ensuring food security and nutritious diets for everyone. FAO's goal is to stop world hunger by 2030 and they believe that it is very achievable if we all pitch in. They have named this effort The Zero Hunger Challenge. There's really no reason for ANYONE across the globe to be starving. We have already made progress towards #ZeroHunger, why stop now?
According to FAO, "out of the 129 countries monitored by FAO, 72 have already achieved the target of halving the proportion of people who suffer from hunger by 2015; over the past 20 years, the likelihood of a child dying before age five has been nearly cut in half, with about 17,000 children saved every day; extreme poverty rates have been cut in half since 1990". If this isn't progress, I don't know what is. This should encourage us to keep pushing, to reach the ultimate goal.
In NJ alone, 1,141,890 people are "food insecure", according to End Hunger NJ. This puts the food insecurity rate at 13%, which may seem like a small percentage to you, but just think about those people who are actually apart of that 13%. Luckily, New Jersey cares, and therefore, there are many programs dedicated to decreasing this number to 0. We just have to participate.
Here are 5 New Jersey based organizations that are dedicated to ending world hunger:
1. Hunger Free New Jersey
Hunger Free New Jersey works to eliminate world hunger by educating the public of the issue's causes and solutions, growing their organization with diverse individuals, and fighting for legislative and policy changes to ensure that NJ residents have enough healthy food to eat.
2. Table to Table
Table to Table collects perfectly good food that would be disposed of and delivers it to over 160 community organizations which include soup kitchens, homeless shelters, elderly homes, and after-school programs. They serve the hungry in Bergen, Essex, Hudson and Passaic counties. This year, they have promised the delivery of over 20 million meals.
3. Rutgers Against Hunger
Rutgers University has developed Rutgers Against Hunger (RAH) to address hunger across New Jersey. This involves bringing awareness to the issue, developing research, encouraging participation, and putting an end to hunger through food drives and other events to raise money and collect food. RAH is not limited to those affiliated with the institution. Rutgers encourages all concerned citizens to join them and take action.
4. Community Food Bank of New Jersey
The Community Food Bank of New Jersey, located in Hillside and Egg Harbor Twnshp, fights hunger through food and nutrition programs, food stamps, and their Food Service Training Academy (FSTA). The FSTA starts from the root of the problem, by addressing the main cause of hunger, poverty. They provide graduates with job skills that make them marketable. Its a free, 15-week program that teaches students about communication, nutrition and healthy cooking. So far, they have graduated over 2,500 students, with a job placement rate of 90%.
5. Curbing Hunger, Inc.
Located in Basking Ridge, NJ, Curbing Hunger, Inc. is a community based program that provides food for the hungry when food banks are unable to due to low supply. This usually happens during the summer months, which forces most bank to close their doors. This is why their motto is "Hunger doesn't take a vacation". Their mission is to reduce hunger during the most crucial times, when supplies are low, by supporting food banks and pantries, and encourages others to do the same.
These are just five of the many programs available in New Jersey to help end hunger. It is so easy to visit an organization's website and click "Donate". Anything counts. The ways in which you can help are limitless. Volunteer, donate, start your own organization. So, how will you contribute to #ZeroHunger?