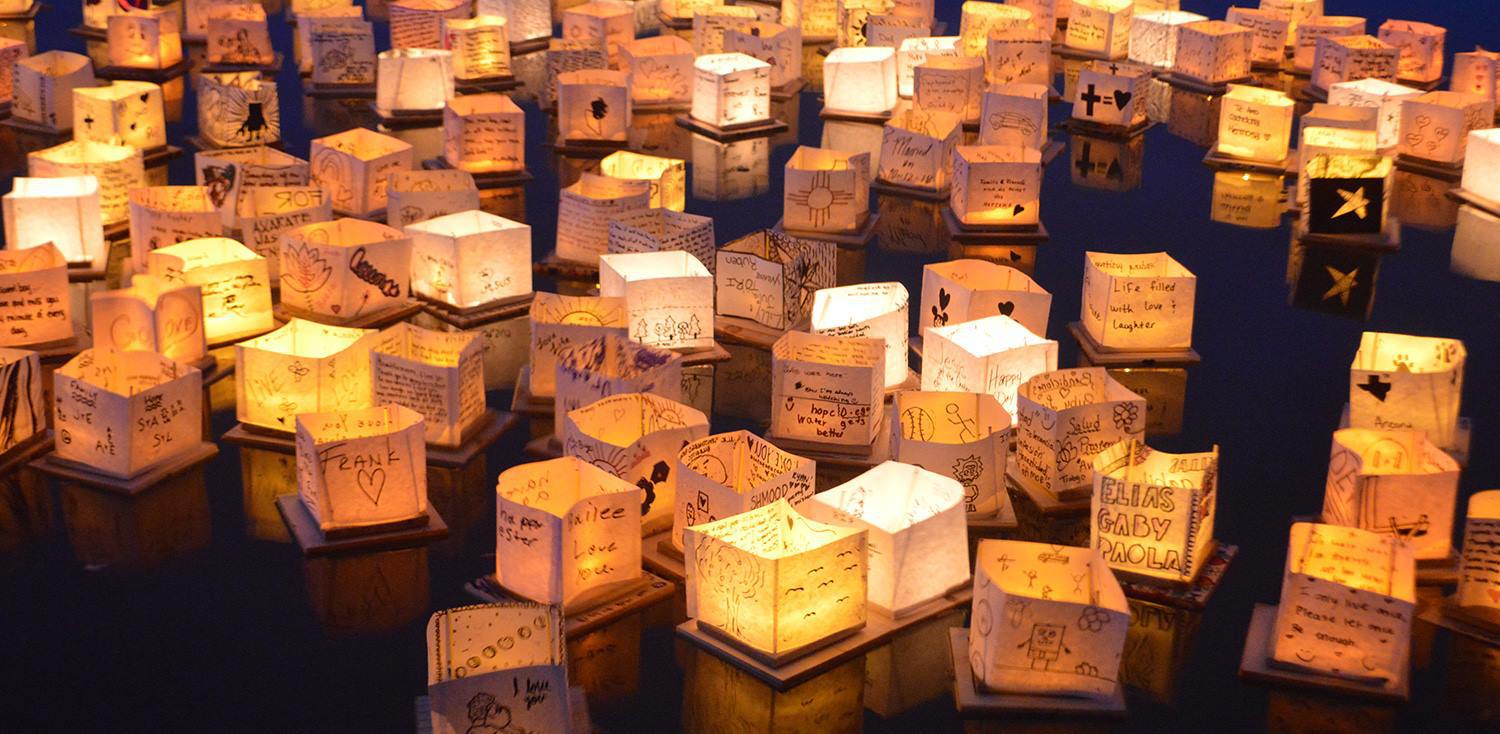 Hip New Jersey attended the One World Water Lantern Festival at Liberty State Park, Jersey City on July 20th. The festival brought people together to decorate and launch their lanterns as well as enjoy food, and music.
The festival had a full day of events and fun for all in attendance! With plenty of games, live performances from local bands and food trucks, there was something for everyone. There were also local vendors at the event for people to shop at.
In addition, guests were able to decorate and customize their lanterns however they wanted. Guests could see different designs ranging from dedications to family, friends and loved ones to patterns resembling the lanterns from Tangled and so much more! Then came the launching of the lanterns into the water for a magnificent display, lighting up the water between New York and New Jersey.
Despite one of the dates being postponed, the festival overall enjoyed huge success. Over 3,000 people were in attendance. People said the festival is beautiful with all the lanterns in the water and how unique the event truly is. The lanterns were made with wood and rice paper, making the festival environmentally friendly. The staff also makes sure to clean up all the lanterns after the festival is over.
The purpose of this event is to bring people together and promote peace and love among all of them. Furthermore, it was a time to celebrate hope, healing and happiness through the different experiences of everyone involved.
For more information on this event and others like it across the country, click here!