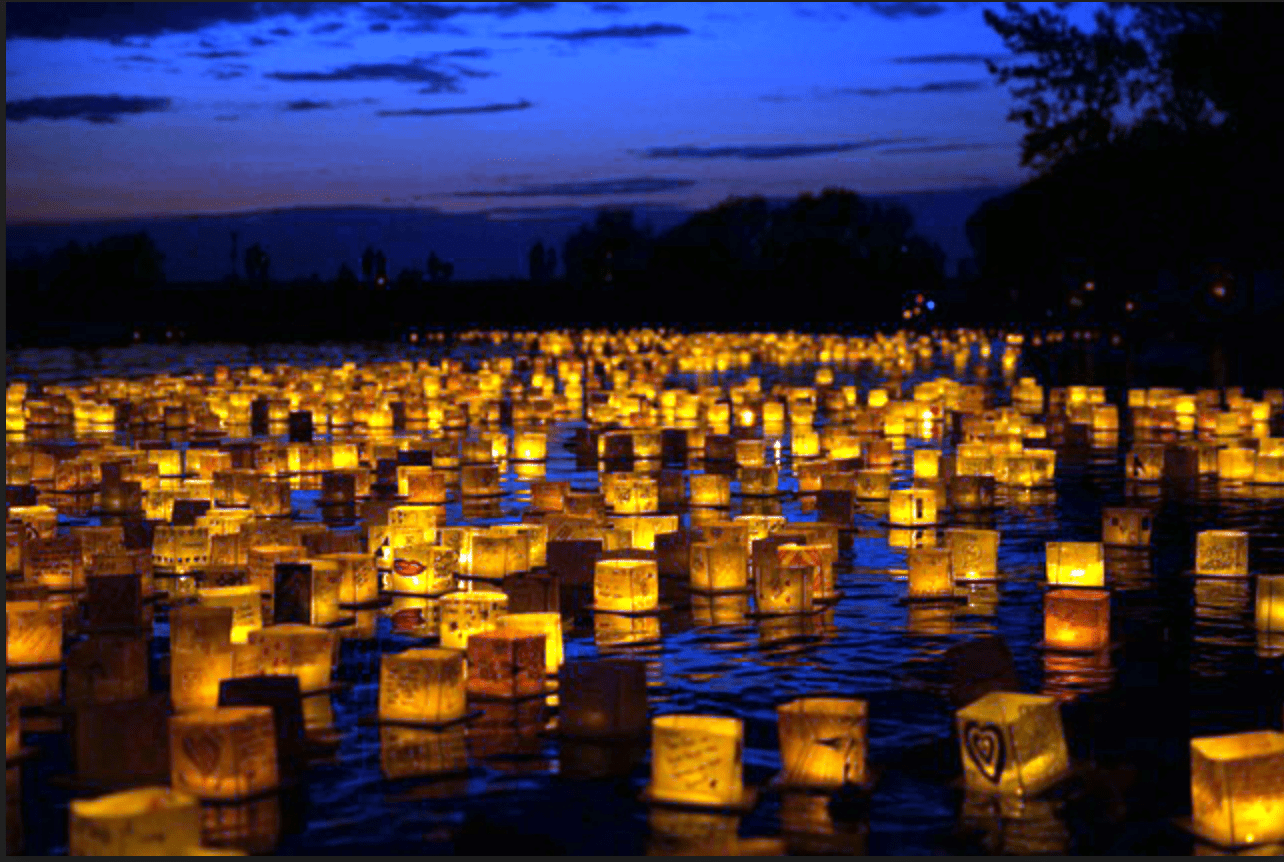 The Water Lantern Festival, presented by One World, is coming to Jersey City! This event is an incredible experience where you, your friends, and family will create a magical memory of life. It's a time where strangers can come together, show love one another, and heal themselves.
This festival is the only one in the United States that combines the magic of friends, family, and great food with a beautiful array of twinkling lanterns on the waterfront. The purpose of this experience is to bring together individuals of all ages, backgrounds, and walks of life to:
Experience Happiness
Discover Love
Bring Healing to The Soul
Enjoy Peace and Unity
Increase Hope and Faith Connect with others
There is something to do for everyone at this beautiful event. You can enjoy various local food trucks, relax while listening to music, check out the local vendors, decorate lanterns, or even play a game of corn hole with your pals.
As the sun begins to set in the evening sky, the Water Lantern Festival begins to shine as the lanterns are launched onto the water. Watch your unique lantern drift on the water as it joins other lanterns. This is when you can reflect on your life, share your dreams, and feel the peace of all those around you as you enjoy the reflection of the lanterns on the water.
The Water Lantern Festival is a for-profit event. One World partners with local charities and non-profit organizations surrounding Jersey City. This year they partnered up with the Liberty Humane Society, who will receive a portion of the proceeds made.
The event in Jersey City will be on Friday, July 20th, and Saturday, July 21st.
-Gates open at 4 p.m.
-Held at:
Liberty State Park (1 Audrey Zapp Dr. Jersey City, NJ 07305)
For more information, please visit:
http://www.waterlanternfestival.com/index.php