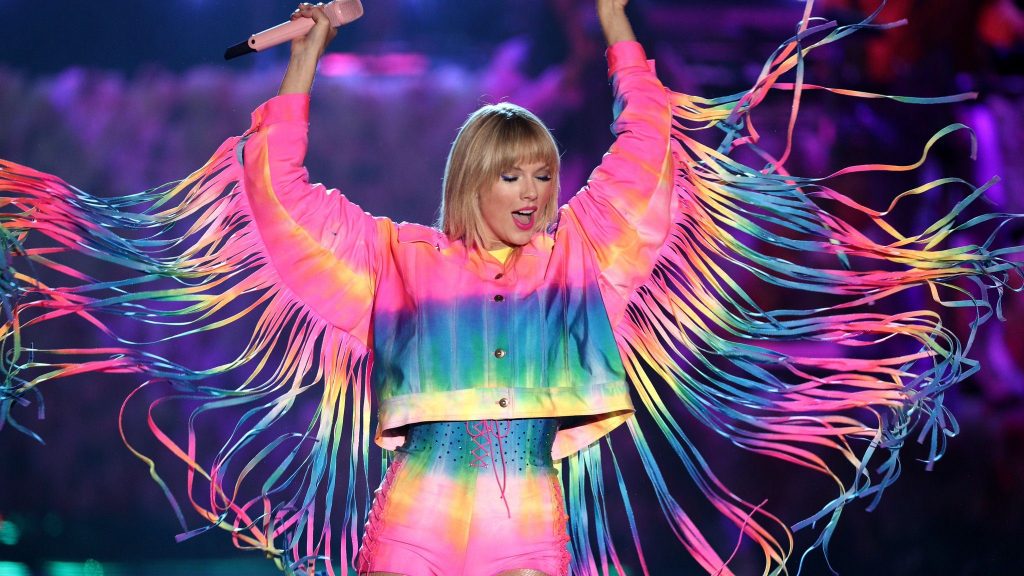 The MTV Video Music Awards are headed to the Prudential Center which means some of musics biggest artists will invade the Garden State, and one of the biggest performers that night is VMA legend, Taylor Swift. MTV announced today that Taylor Swift will be performing live with a new song from her 7th album "Lover".
What are the VMAs without Taylor Swift? Since her debut performance in 2009 with her subway rendition of ''You Belong With Me'' to her electric performance for ''Shake It Off'', Swift has lit up the stage every chance she got. A decade later from first gracing the VMA stage, Swift is back with ten nominations proving she's bigger than ever. This will be her first major televised performance following the release of her highly anticipated new album "Lover" which drops three days prior on August 23rd.
So far, "Lover" has seen global appreciation due to her smash hits of "Me" featuring Brandon Urie, "You Need To Calm Down" and "The Archer". This performance will be the first time Swift has graced the stage since her 2015 performance with Nicki Minaj where they performed a mix of their hits "Bad Blood" and "The Night Is Still Young" to extinguish any rumors of a rift between the two artists.
Swift is tied with ten nominations with fellow pop-star Ariana Grande, the two powerhouse performers are nominated for "Video Of The Year" and "Song Of The Year". Swift's additional 8 nominations are for, "Best Collaboration", "Best Pop", "Video For Good", "Best Direction", "Best Visual Effects", "Best Editing", "Best Art Direction" and "Best Cinematography".
This is the second time Swift has been nominated ten times in a single year after her 2015 critically acclaimed album, "1989". Swift has won 7 VMAS and with "You Need To Calm Down" being her second most nominated song ever following "Bad Blood", Swift may able to bring home more!
To catch her world premiere performance tune in to MTV on Monday, August 26th at 8:00 pm eastern time to witness this pop icon put on a must-see performance.