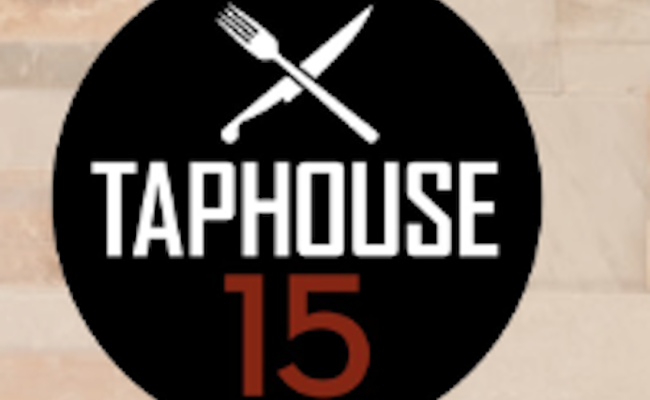 By Chelsea Lange
In Jefferson, NJ a chic gastropub is one of the top new restaurants to head to. Taphouse 15 has a modern American cuisine with a touch of Asian and Mexican flare in many of their dishes. Hip NJ, has the scoop on Chef Mraz's unique dishes and TapHouse 15's variety of local craft beer and wine.
Taphouse 15 was originally New Orleans Steakhouse and was owned by their current owner Tom Apostolopoulos's father. They closed their doors but only to renovate and opened back up in 2015 with a hip and relaxing feel. The environment and food is the perfect place to head to for a night out with family or friends.
The menu has a 5 star line up that includes unique starters like the deconstructed Tuna Poke ($13) and Thai Calamari ($12). The tuna poke was extremely fresh that was complemented with the perfect amount of heat with their sriracha aioli and homemade wonton chips. The Thai Calamari was perfectly crispy with a delicious thai chili sauce drizzle.
The menu also includes classic and unique wood fired pizza that are to die for. The Butternut Squash Pizza ($14) is one of the house specialties that attracts your sweet and salty taste buds all at once. The butternut squash gives a sweet note to the perfectly crisped pancetta.
They also feature a taco selection that has different global flares in each one. The gluten free, Pork Carnita Tacos ($ 13) are absolutely delicious that includes slow roasted pork that is topped with queso fresco, pico de gallo and their chipotle aioli, which gives some heat to the dish. Another hit was their house speciality, Fish Tacos ($14) which is a lightly battered cod that is topped with Jalapeño Tequila Slaw and also with their chipotle aioli. The best part of it all is that each dish comes with three tacos and GUAC is free. These taco dishes are served with corn tortilla chips and guacamole.
You can pair these delicious meals with their wide variety of 24 rotating beers on tap and another 50 in bottles. They showcase local brewers to show support for NJ natives just like us!
They are known to hold different events and offerings each month so be sure to check out their Facebook, Instagram, and Twitter to see what's going on.
Taphouse 15 is the place to be. Try not to miss their "four hour" Happy Hour that includes deals that you can't miss such as, $1 shots, $3 well drinks, $4 house wines, and half off all pizzas. Call ahead seating will help you skip the line during busy weekends. Go on in and check out their cool bar and dining experience!