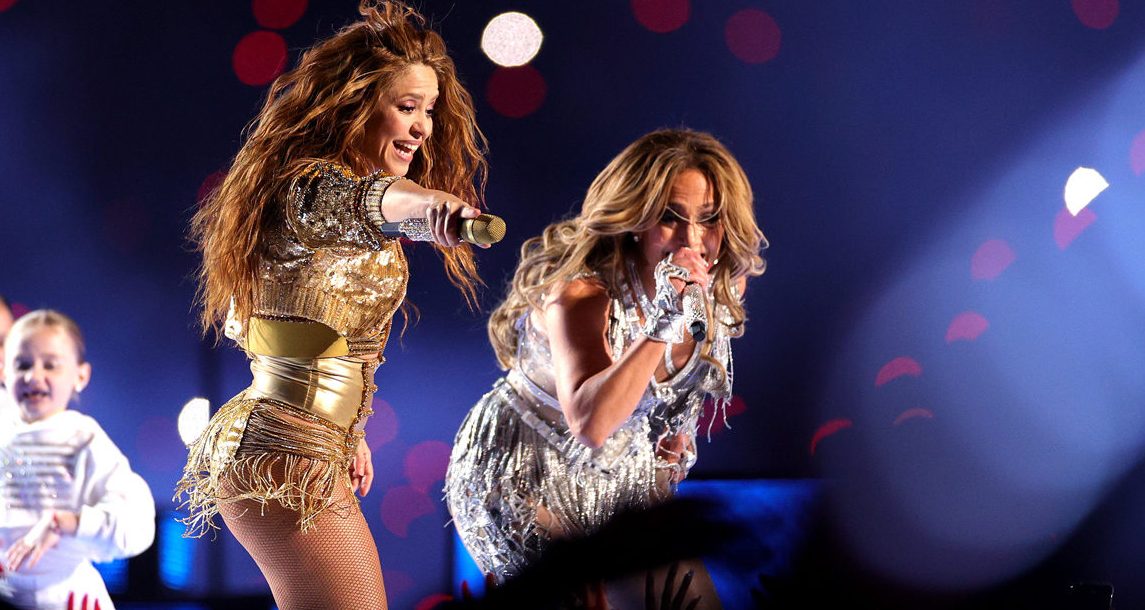 If you thought last year's Super Bowl performance was iconic with the shirtless Adam Levine, then wait till you hear about the Super Bowl 54 performance.
Jennifer Lopez and Shakira announced their co-headline performance in late September. These two empowering Latinas kicked off this year's 54th super bowl performance like never before, and you must know that Shakira's hips do not lie.
The opening performance consisted of Shakira top single "She Wolf" with surprise guest Bad Bunny spicing up the stage with some reggaeton.
Just when you thought you could not get enough, Jenny from the block appeared in a black bodysuit with a hot pink skirt, bringing the house down with her moves from the movie 'Hustler's'.
Jbalvin was another surprise guest that performed one of his greatest hits like "Mi Gente" (My People)
However, the excitement continued with the performance of Jennifer Lopez's eleven-year-old daughter Emme, singing "Let's get loud" and "Born in the U.S.A," while Shakira played the drums.
Great music, outfits, and performances were not the only factors included in this year's halftime performance that made it one to remember.
Humor was also part of the performance with Shakira sticking out her tongue in the camera, now that was hilarious. Have you seen the memes yet ?
We know the show is the center of attention in the stadium, but for many viewers at home, it is between the game with the exciting commercials.
Every year significant corporations spend millions of dollars producing one of the most exciting parts of the super bowl like the Amazon Alexa commercial featuring Ellen DeGeneres and wife Portia de Rossi. Here's some of our favorite Super Bowl 54 commercials:
1. Amazon Alexa
Ellen and Portia took a glimpse back to the days of living a life without Amazon Alexa by traveling into different eras and witnessing how people went about their days with a task before they could command any orders to their assistant.
Jeep wanted to give this year commercial a spin by promoting its Jeep Gladiator truck, and inviting the one and only Bill Murray to recreate the 1993 movie Groundhog Day.
3. Baby Peanut
This commercial is paying tribute to Mr. Peanut, who passed away in a tragic accident. As his fellow friends mourn his death, Mr. Peanut resurrects from the dead into an adorable baby peanut from a teardrop that fell on his grave.
For all things Garden State, keep checking out HipNewJersey.com!