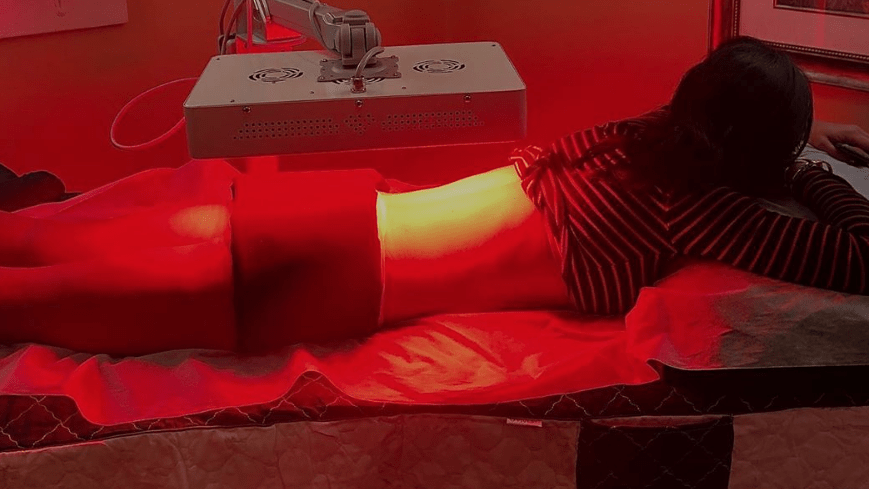 Dr. Mitchel Kaiser and Melany Peralta of the Silhouette Body Contouring Center came to the #HipNJ studio to tell Lisa Marie Latino about the company's new fat-loss treatment to get your weight loss kick started in the #NewYear.
The Silhouette Body Contouring Center recently introduced an FDA-approved fat-loss machine to their customers. This machine uses red-light technology to remove body fat quickly and effectively. Kaiser guarantees that customers will lose two inches of fat per session. The machine targets fat on four regions of the body: the front, both sides and the back. Each session is 32 minutes long; eight minutes are spent on each region.
Kaiser read about the machine in a magazine and decided to speak with the inventor. After testing the machine on himself, he decided to bring it to the Center.
"I wanted to introduce something like this to my practice," Kaiser said.
Peralta administers the treatment to customers. She provides supplements and gives the customers an idea of what to expect.
"People usually fall asleep on the bed," Peralta said. "Sometimes I go in, and they're sleeping. It's really relaxing."
The Center will show the machine off at an event January 30 at 6:30 PM their offices located at 276 Essex St. Millburn, NJ. Admission is free, and those interested can RSVP by calling (973) 376-5528 or by emailing EssexCountyWeightLoss@gmail.com.
To learn more about the Silhouette Body Contouring Center, visit their website and follow them on Instagram.