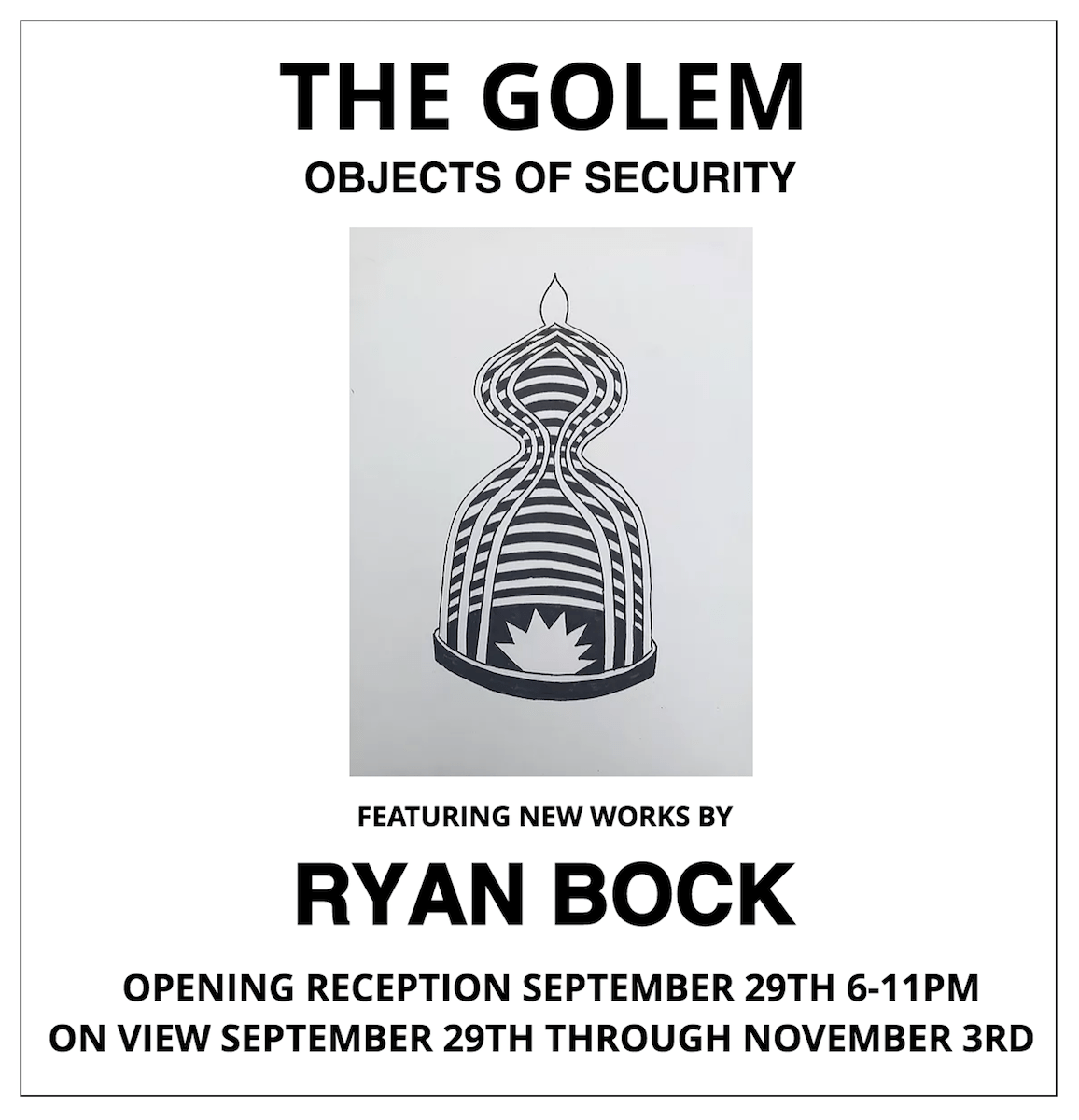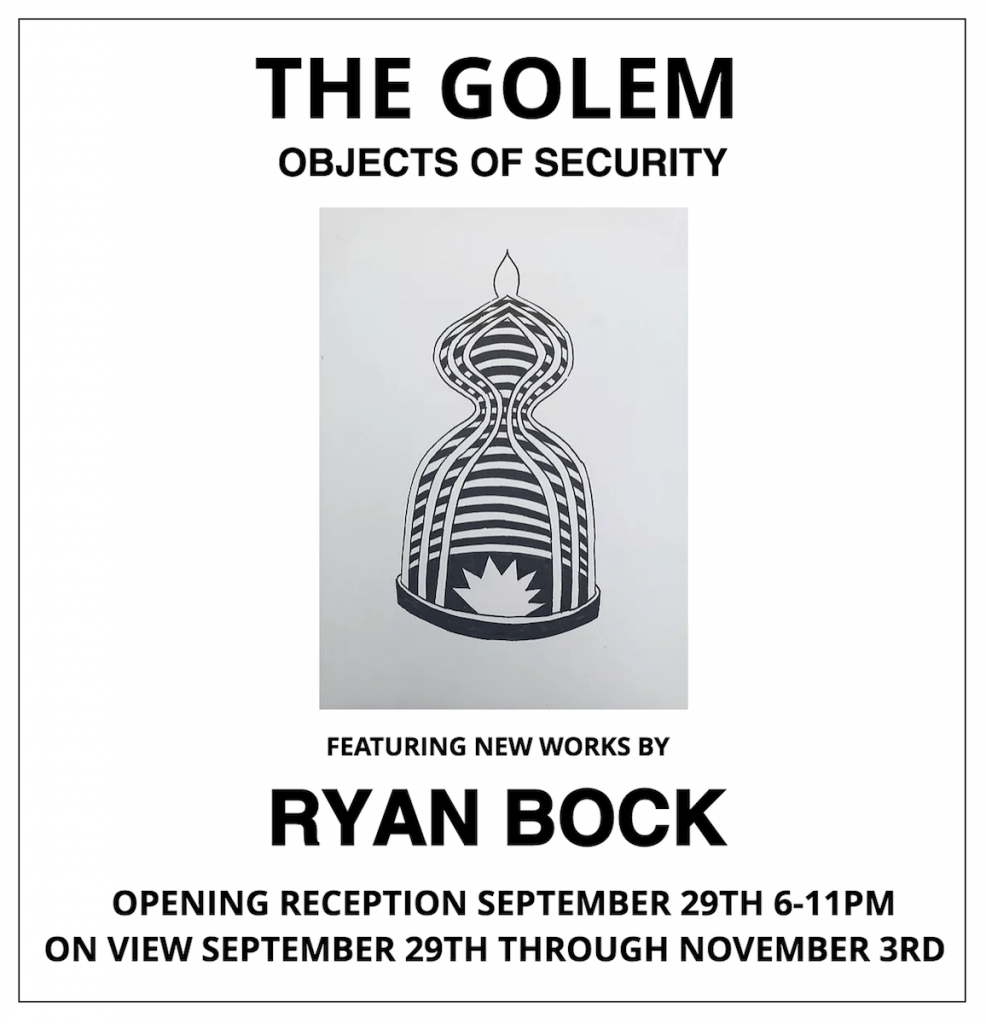 Deep Space Gallery, in Jersey City, presents to you "The Golem: Objects of Security" by Ryan Bock. This art exhibition will be on view from September 29th-November 3rd. The opening reception is on Saturday, September 29th, from 6-11pm.
Bock's inspiration for his work stems from the myth of the Golem of Prague, which is explored in the German horror film that the exhibition's title adapts. Bock explores the duality of self-protection, while exposing the dangers of everyday items we rely on, such as medicine, information technology, economies and stability. These are what makes Golem. He questions and challenges this reliance society has on these items, revealing their dark and dangerous ways. He does so through sculpture, painting, drawing and experimental short film.
Ryan Bock says, "My natural human inclination toward security is stifling my growth. I'm attempting to propel myself out of my comfort zone, off a cliff in both my personal and professional life in order to reach a higher comprehension of where I stand." Bock warns us that anything we may see as security, could be, in fact, damaging.