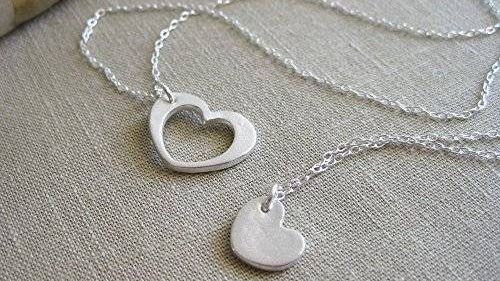 Ever think of what would be a great symbolization of your mother-daughter connection? The River and Birch heart necklace set is made so mothers of young daughters or young woman heading off to college can have something that represents their love.
#HipNJ's Maria Falzo has another item on our Back to School #HipList that is a must have! The heart necklace set comes with two hearts; the larger one for the mother and the smaller one for your daughter.
When connected, these two hearts fit back together. Each necklace is made from reclaimed pure silver and every pendant comes on an 18-inch sterling silver chain.Upon delivery, your package will come individually wrapped with a ribbon.
You can win your own River and Birch Necklace Set from #HipNJ! Here's how to enter our giveaway:
-Follow @HipNewJersey on Facebook, Twitter, Instagram and LinkedIn.
-Find our River and Birch contest post.
-Refer to the post's rules.
You can find the necklace set on the website here!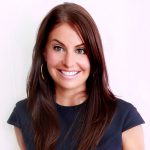 Posted By
Maria Cucciniello Falzo
Maria Falzo is the driving force behind The Hip Event, a full service public relations, event planning, and lifestyle marketing agency specializing in fashion and beauty; hospitality, dining, and nightlife; entertainment and media. Maria has also served as a Public Relations Executive for major retail companies such as The Neiman Marcus Groups, Saks Fifth Avenue and May Company. She engaged in countless nonprofit, community and charitable organizations creating cross promotional events to raise awareness and funds.