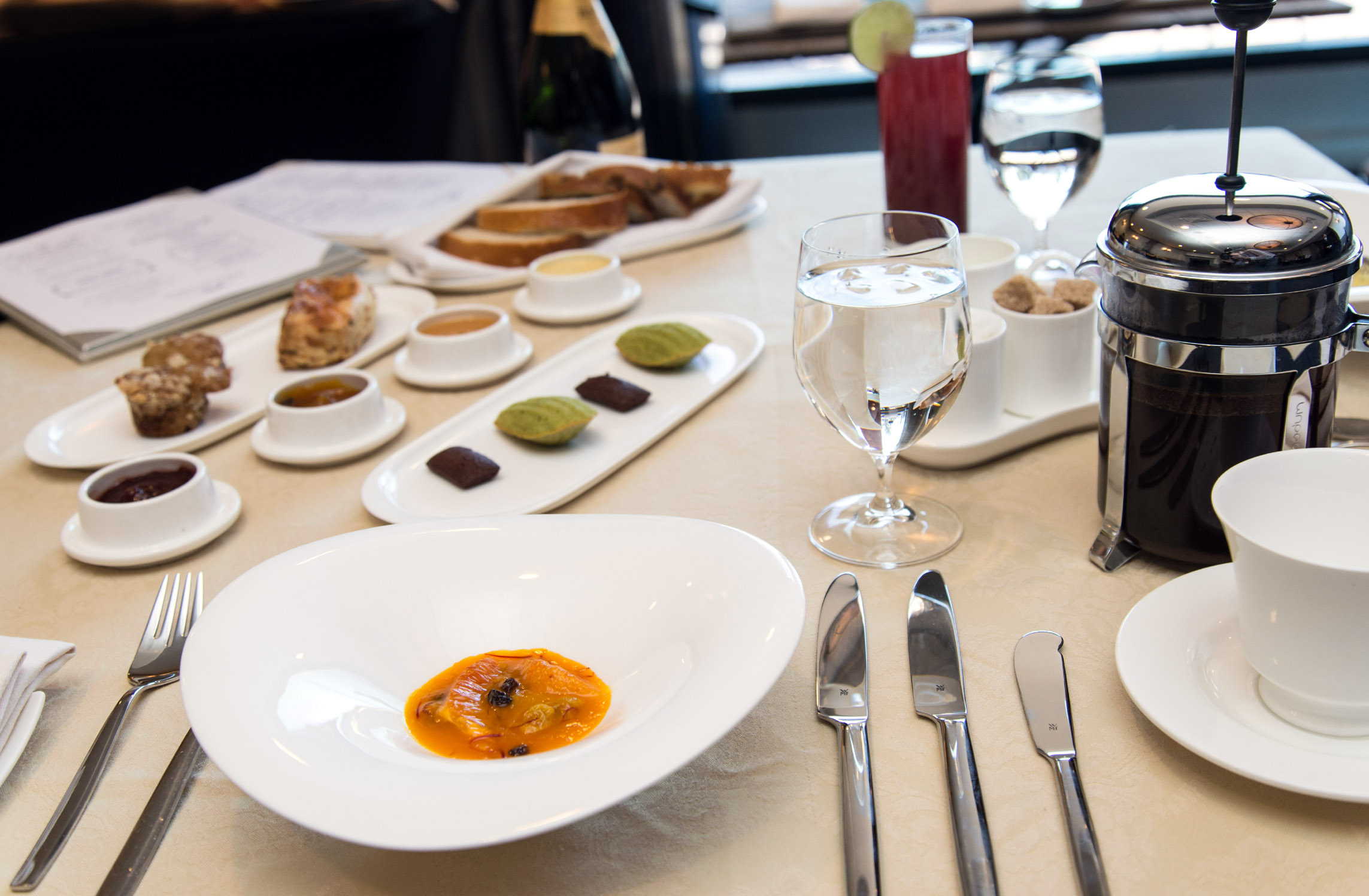 By Kenneth Barilari
#HipNJ's Cara Di Falco brings us to Restaurant Latour at the Crystal Springs Resort in Sussex County.
According to Executive Chef Anthony Bucco, the restaurant exists in a destination area that sometimes gets lost in the shuffle of all things Jersey. Between the farmland and the stretches of the Appalachian Trail, the spectacular setting shapes everything about Restaurant Latour.
Latour has close working relationships with local animal farms, with a "synergy" existing between them. They also have a Chef's garden, which provides easy access to fresh herbs and vegetables, and is open for customers to see in action.
The restaurant works with another local farm that does foraging. They scour the property and surrounding mountains for edible wild produce. This adds a wonderful health component, as there "are reasons certain things come up at certain times of the year," Chef Bucco states. He feels that it is important that people remain aware of this.
Latour's entire menu is done as tastings. There are five courses and diners have choices within each course. Or, if they are feeling brave, Chef Bucco and his team can decide the meal.
"I take a lot of pride when somebody hands over the responsibility of choosing for them," Bucco said. "That's the greatest compliment you can pay to a chef or a kitchen." He loves the opportunity to sculpt a diner's experience.
Bucco also stated that "there is no nicer sunset in New Jersey" than the one he sees from the restaurant. So, head over to Restaurant Latour for a delicious meal and a beautiful view.
For more information, visit Restaurant Latour's website.  And for an exclusive recipe from Chef Bucco, visit Cara's food blog at CaraDiFalco.com!