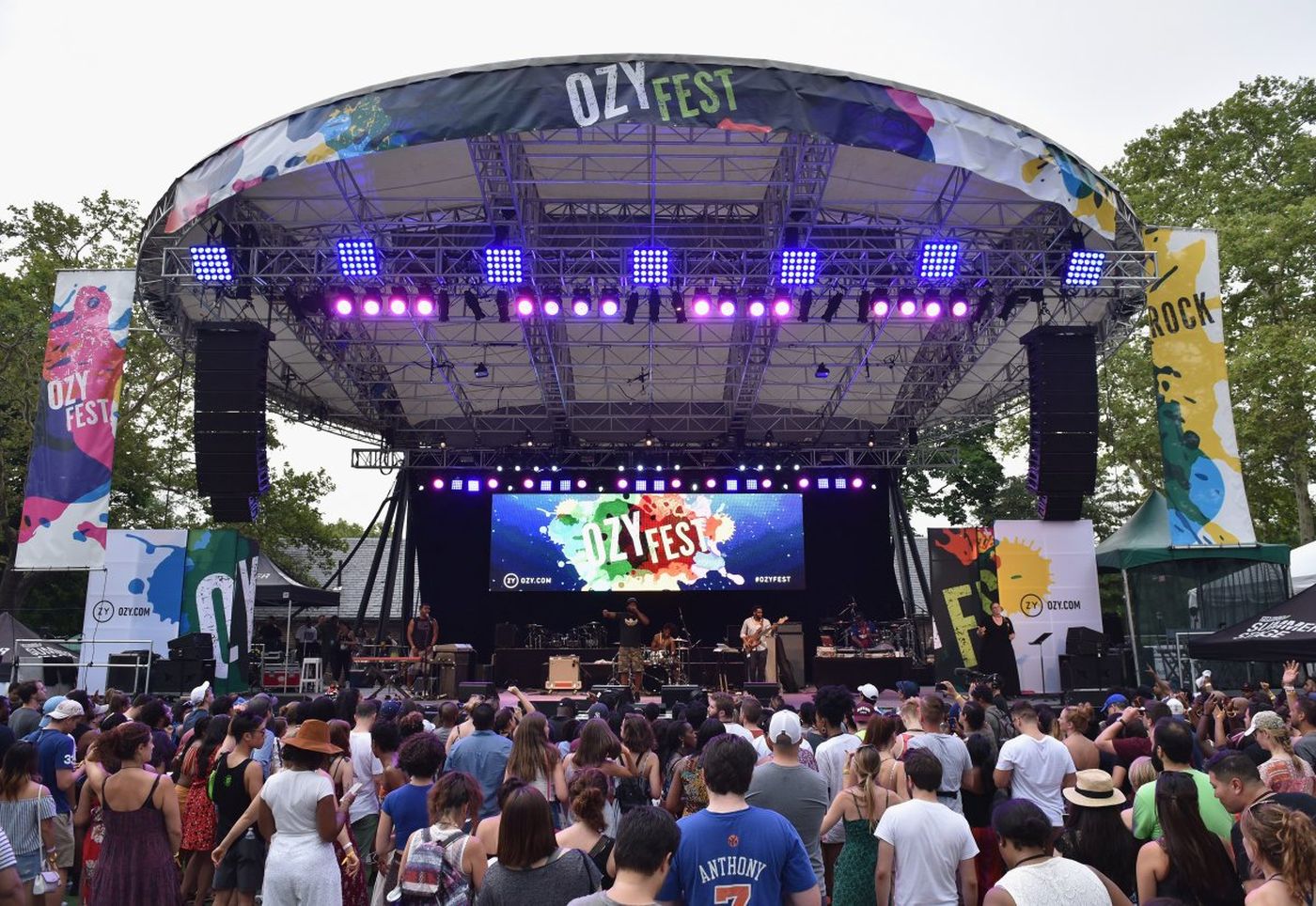 This July, Ozy fest 2018 is coming to Central Park in NYC! Ozy Fest features today's hottest music, laugh out loud comedy, global business leaders, best selling authors, cultural influencers, and award winning chefs who are ahead of their time and worthy of yours.
The New York Times describes it as "part music festival, part TED talk, part food fair," and CNBC as "New York's answer to SXSW." Furthermore, Townsquare says, "Join the conversation. Hear from leading politicians, best-selling authors and outspoken activists as they debate some of the most profound challenges of our time, and predict where the world is headed."
On Saturday, July 21st, doors open at 11a.m. and the show runs until 10p.m. The lineup includes: Young the Giant, Common, Hillary Clinton, Laurene Powell Jobs, Hasan Minhaj, Martha Stewart, Marcus Samuelsson, Salman Rushdie, Alex Rodriguez, Tony Gonzalez, Roxane Gay, Tim Brown, Tom Perez, Steven Pinker, Rep. Mark Sanford, Rose McGowan, Isaac Mizrahi, Christian Siriano, Grover Norquist, Ruth Zukerman, Robert Herjavec.
On Sunday, July 22nd, doors also open at 11a.m. The show runs until 6p.m. The lineup includes: Passion Pit, Grouplove, Chelsea Handler, Michelle Wolf, Malcolm Gladwell, Laverne Cox, Jemele Hill. In addition, Roy Choi, Sanaa Lathan, Tom Steyer, Scott Rogowsky, Sen. Kirsten Gillibrand will be in attendance.
"OZY FEST is something you experience — not something you just attend," the Ozy Fest organizer says. "Experience show stopping performances from your favorite musicians and comedians. Taste global cuisines curated by celebrity chefs."
The event takes place on July 21 and July 22. Doors open at 11 a.m. on both days, and consist of back to back entertainment.
Click here to get your tickets and secure your spot!