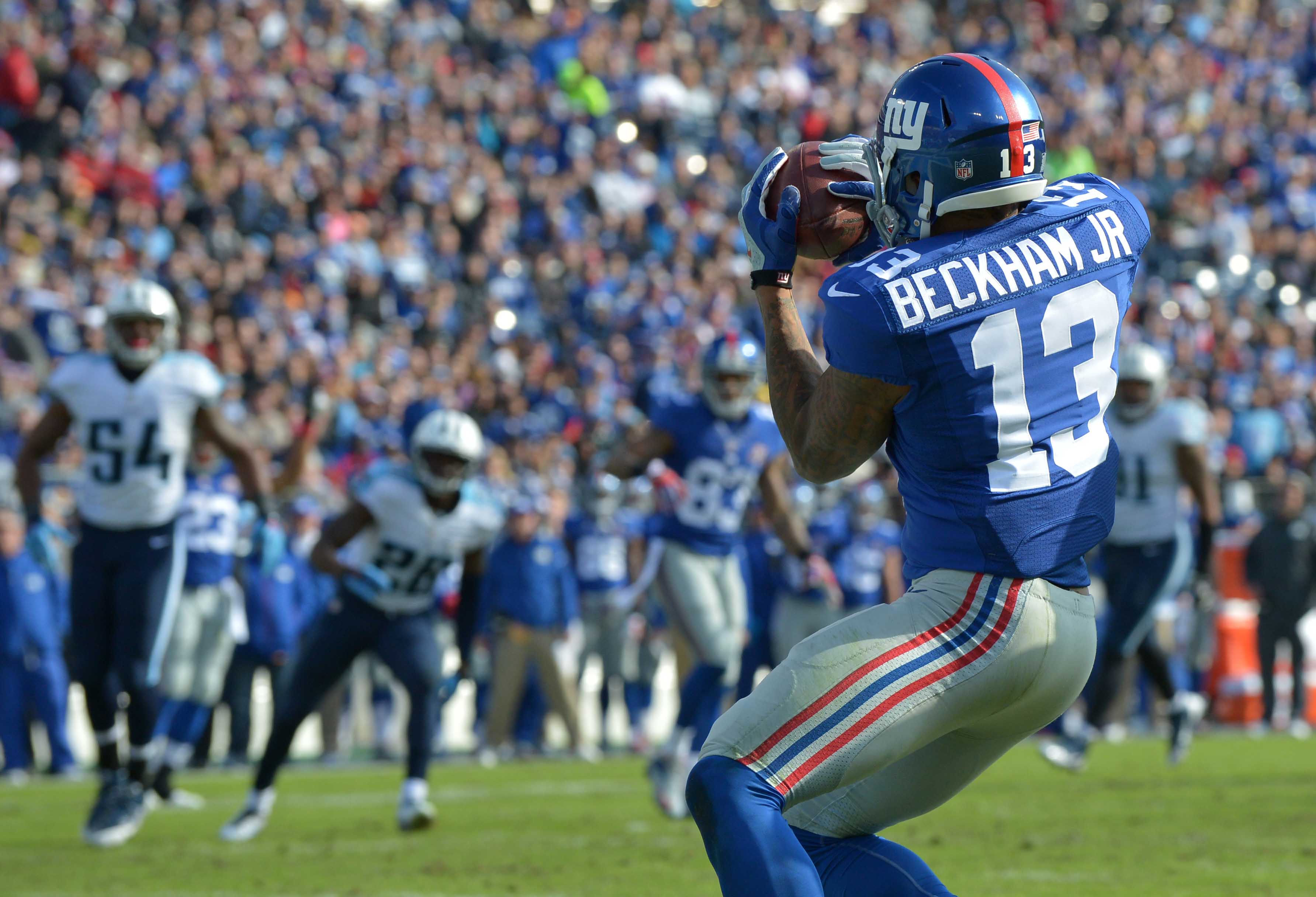 By: Marisa Reinhart
Odell Beckham Jr. again proves that he can seriously do anything. The wide receiver displayed his talent and otherworldly athleticism at teammate Brad Wing's Charity Softball Game.
We all know that OBJ can catch anything thrown his way, but he also showed that he has some serious softball skills too. During the home run derby, OBJ ran up to the plate and smashed the ball out of the park. He didn't just get lucky either; he hit multiple home runs throughout the night.  Last year, he showed off his pitching form by easily throwing a perfect strike.
The stunned and ecstatic crowd  cheered on Odell and chanted his name as he flipped the bat and rounded the bases. OBJ was the hit of the night and took time to sign autographs and take pictures with fans.
Is there anything that OBJ can't do?