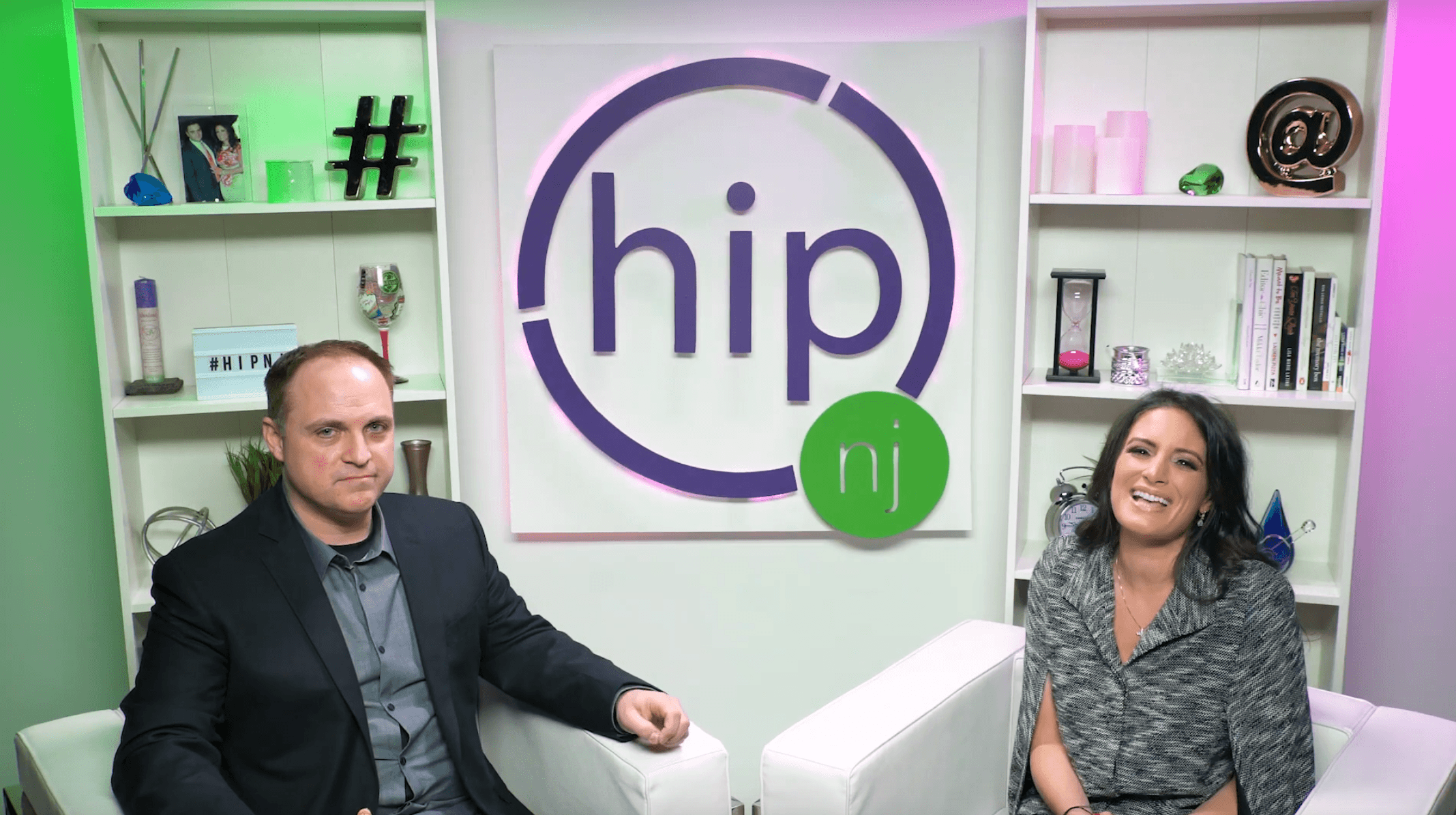 HipNJ's Lisa Marie Latino sits down with the founder of NJ on Air, Gerald D'Ambra.
Gerald's newest venture in his successful media-based career is NJ on Air, a streaming TV channel for New Jersey. They produce original shows and partner with local producers around, covering topics in entertainment, talk, and news, all focused on the Garden State – including Hip New Jersey's series, HipTV!
In the early stages, Gerald was looking for sample shows and turned to his wife, Jessica D'Ambra for assistance. Even though she had no television background, Jessica flourished – hosting two food-based shows and even getting the opportunity to partner with beloved Jersey-based bakery, Carlo's Bakery.
NJ on Air's vision is to become the destination for live and local New Jersey television programming, while providing a platform for the community, non-profits, and businesses to reach a unique NJ audience. Gerald hopes the platform will raise awareness about the different aspects of our state, while bringing people together to inform and entertain, saying "We try to diversify not only the regions but the type of programming we are doing to really reach so many different people across the state."
NJ on Air is not Gerald's first foray in media, he is a long-time TV news Anchor, Reporter, Producer, Executive Producer and Publisher. He's worked at multiple TV stations and newspapers in the New York and Philadelphia markets, and companies like ABC, News 12, DIY Network, HGTV and has appeared on CNN and the Weather Channel.
Visit www.njonair.com to see original, creative, NJ-based content.