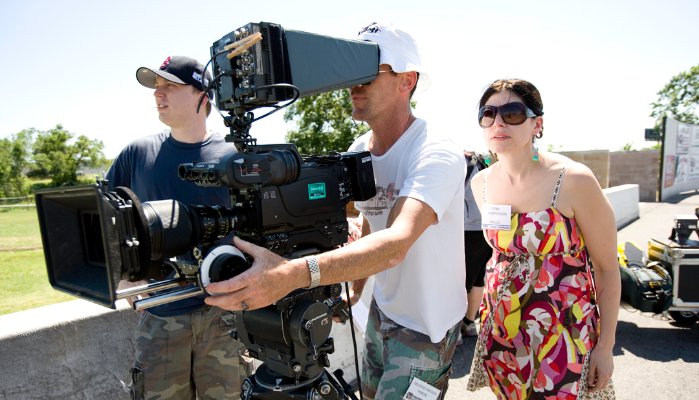 NJ Filmmaker Christina Eliopoulos' Demon on Wheels Documentary!
"Demon on Wheels", an 88-minute documentary feature film, is the story of a rugged Catskill Mountains man, an incredibly fast car, and
the long, rough ride toward an impossible dream.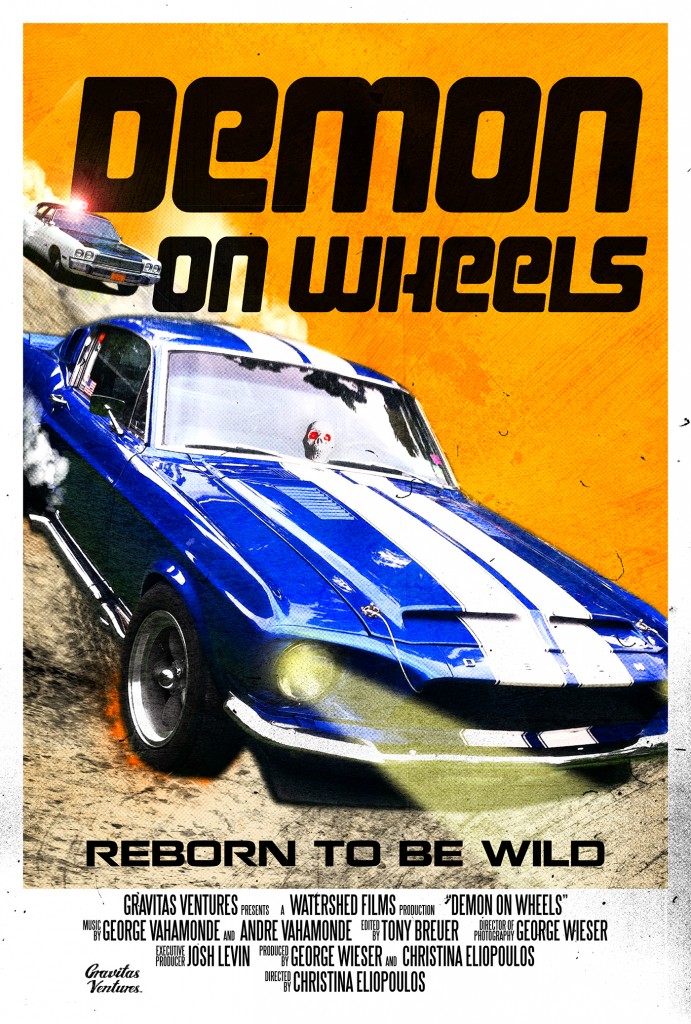 As a young man, Mike Ondish was a real bad-ass, a daredevil, bootlegger, rum-runner and back-road drag racer. He worked as a
mechanic at a Ford dealership, and saved up his money to buy his first new car, a 1968 Mustang he christened the Demon. Inspired
by gearhead legend Carroll Shelby, Mike built the Demon into a big block fire-breather, with two 4-barrels, and running on an elixir of
gasoline, naphthalene and home-brewed grain alcohol.
Soon, Mike was racing through the sleepy Catskill Mountains hamlets at over 140 mph. And he outran everyone. The State Troopers. The flatlanders. Every punk at the stop. light, the quarter mile, or the local track.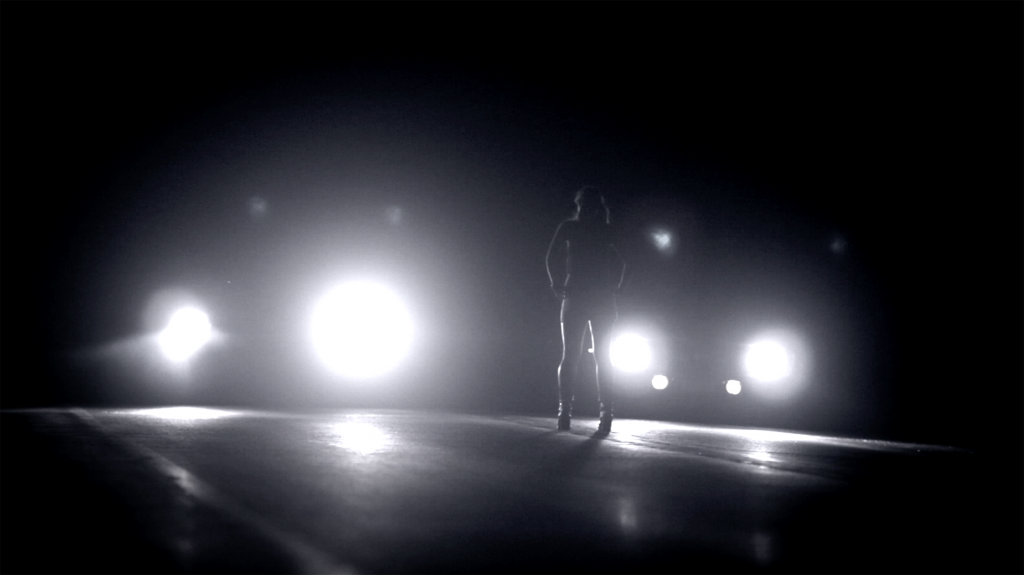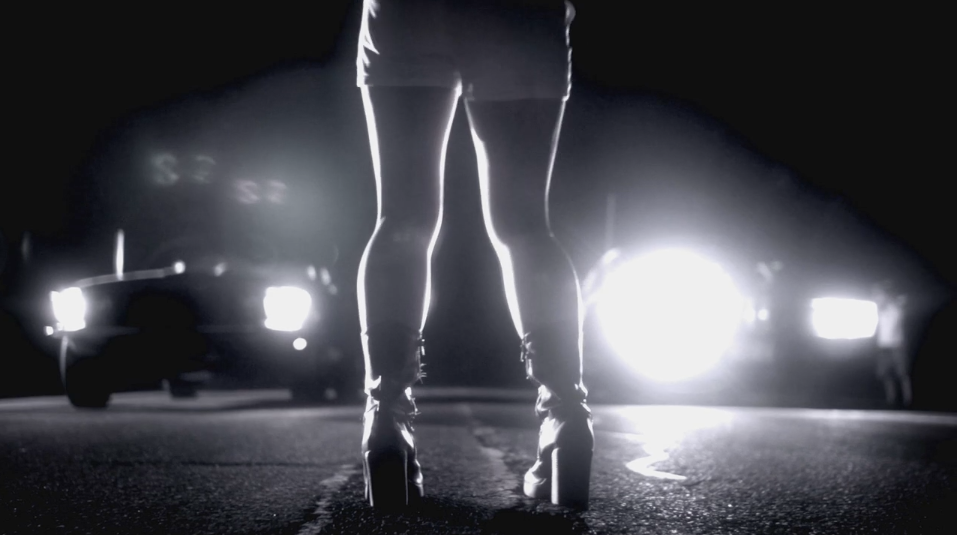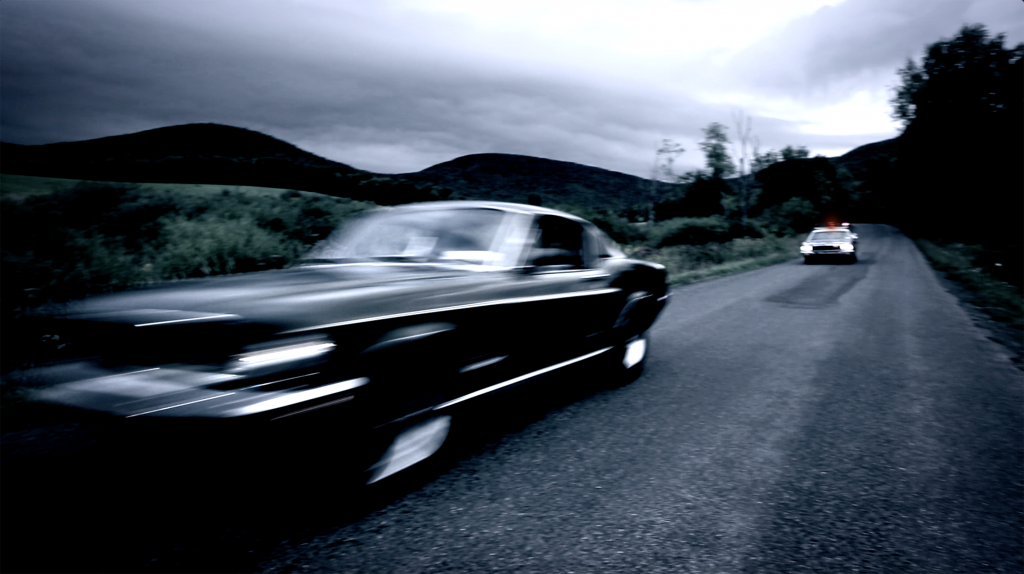 One day, overwhelmed by his own demons, Mike locked the Demon away. It was 1975. Since then, a lifetime has rushed by. He is still
a prankster and raconteur with a quick wit, but with the wearying sadness of a good man enduring a hardscrabble life. Mike's hometown of Margaretville is economically depressed, and the poverty is both hidden and not. Mike works long hours in his tiny auto shop, restoring fabulous vintage cars owned by wealthy car collectors, and also helps out his longtime girlfriend, Martha, maintain her farm.
The years rolled on. The car was still there. Until a day right around his 63rd birthday, when a strange feeling suddenly came over
Mike. That sexy talisman of his youth, the car he had stashed away all those years ago but never parted with, was beckoning him. Finally
Mike decides, it's now or never. He dives in and risks it all — his business, his life's savings, his health, even the love of Martha,
who has stayed by his side during all the down years — to rebuild and race his beloved Demon, come what may.
His lifelong friends — all former hot rodders and gear heads, even some retired State Troopers — come by to lend a hand, and to
reminisce about their hell-raising days. And slowly, bolt by bolt, Mike restores the Mustang to her former glory. At first, it's exhilarating, and some of the carefree optimism of youth returns to this man.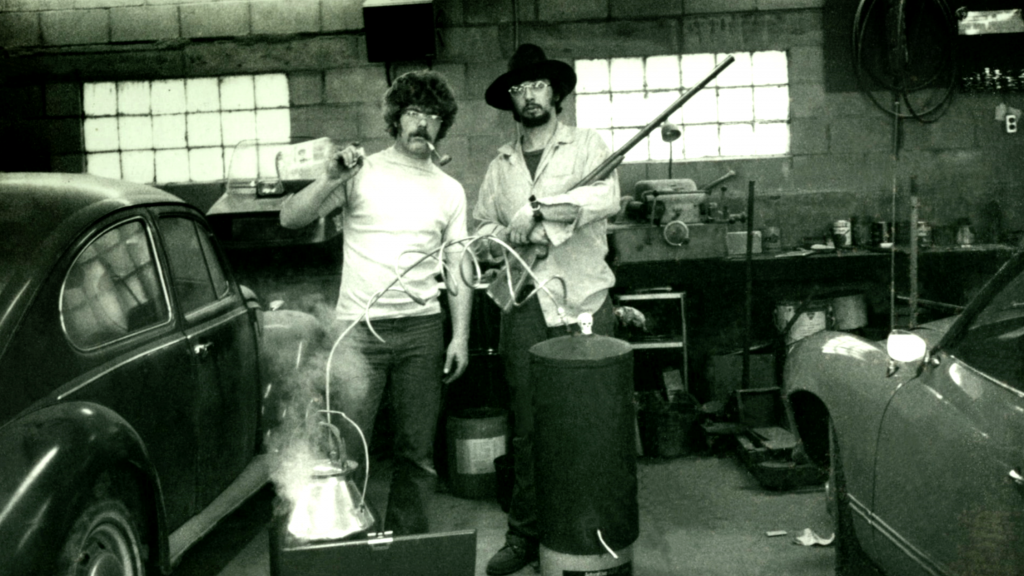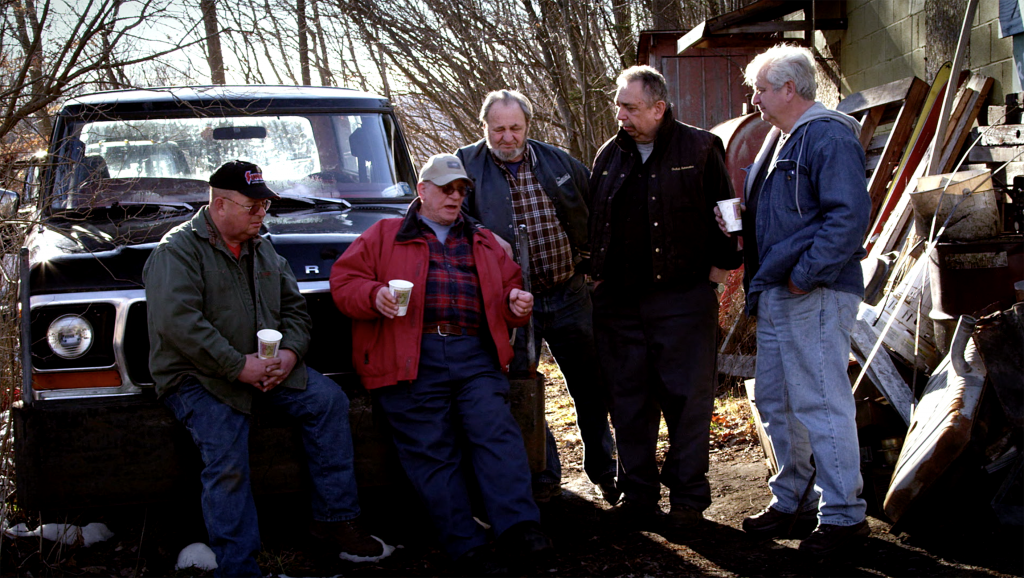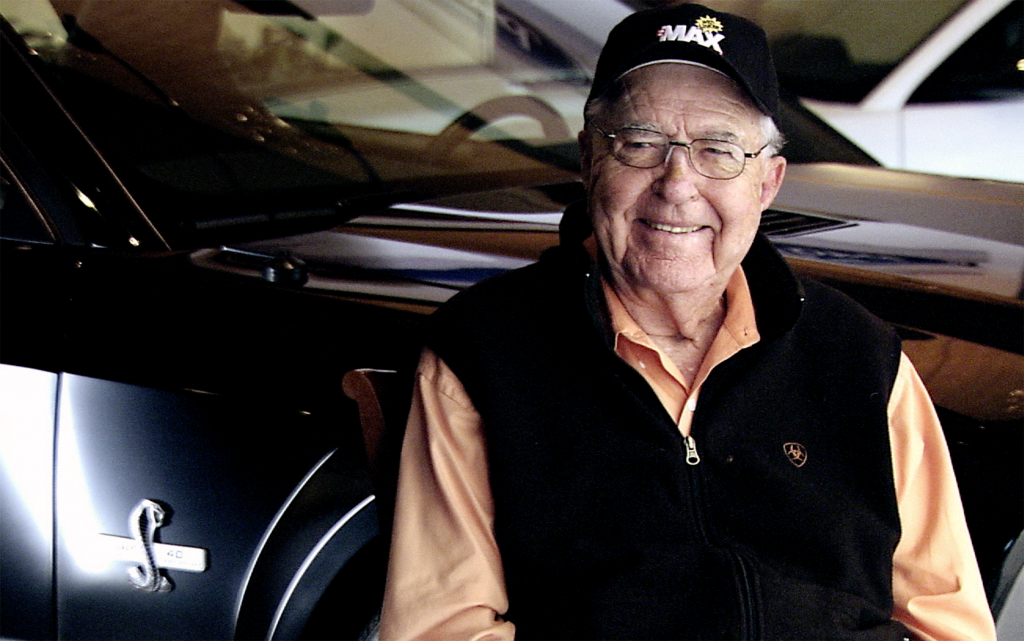 But he becomes a man obsessed. Martha starts to feel like the other woman in a strange love triangle. Even when talking about the
car, Mike refers to it as "my little girl," and "her" and "my first love." Martha, who is by nature a shy and quiet person, starts feeling
neglected by Mike.
For Mike, the cost of the restoration and the price of parts, and the hundreds of man hours, has become overwhelming. He loses
customers and faces mounting debts.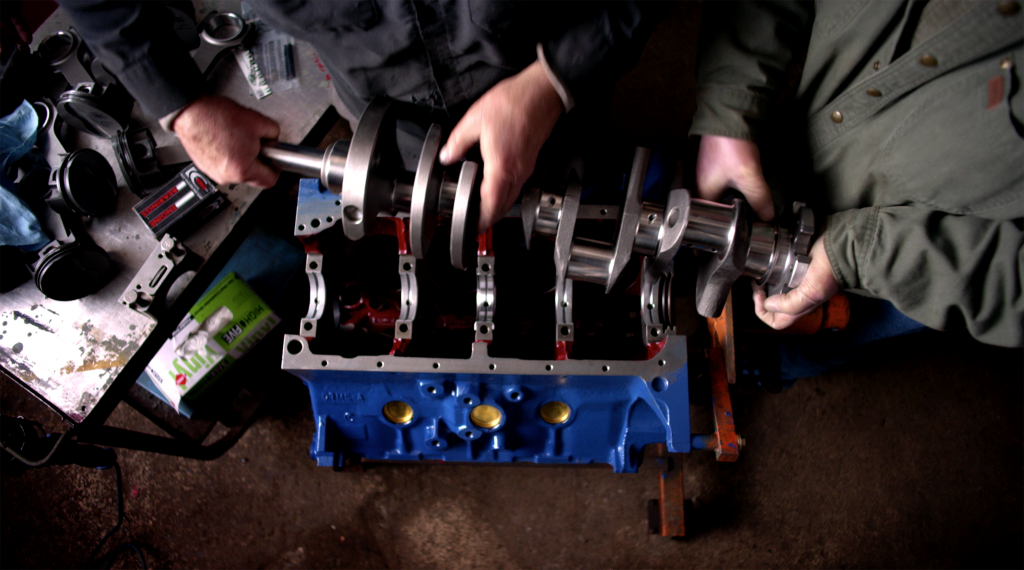 Martha and even his doctor raise concerns that his health might be in jeopardy. To make matters worse, just as the restored Demon
is being prepared for its maiden voyage, Mike discovers he has a repetitive motion injury in his hand, and isn't sure he'll even be able
to hold the steering wheel.
Mike starts to doubt himself and his plan. What about his reflexes, his strength, his heart? Will the doctor give him the medical clearance to get on a road racing track?
When Mike is finally at the end of his rope, exhausted, emotionally spent, so obsessed that he has turned away the few remaining
customers, so fixated on the car that he drives a wedge between himself and his loving life partner, something extraordinary happens.
Martha puts aside her feelings of doubt, forgives him for his short temper, all the hubris and the selfishness. She takes his place by
his side. And day after day after day, she builds his dream. When he is in pain, she picks up the heavy sheet metal. When his strength
falters, she welds, and polishes and bolts things into place.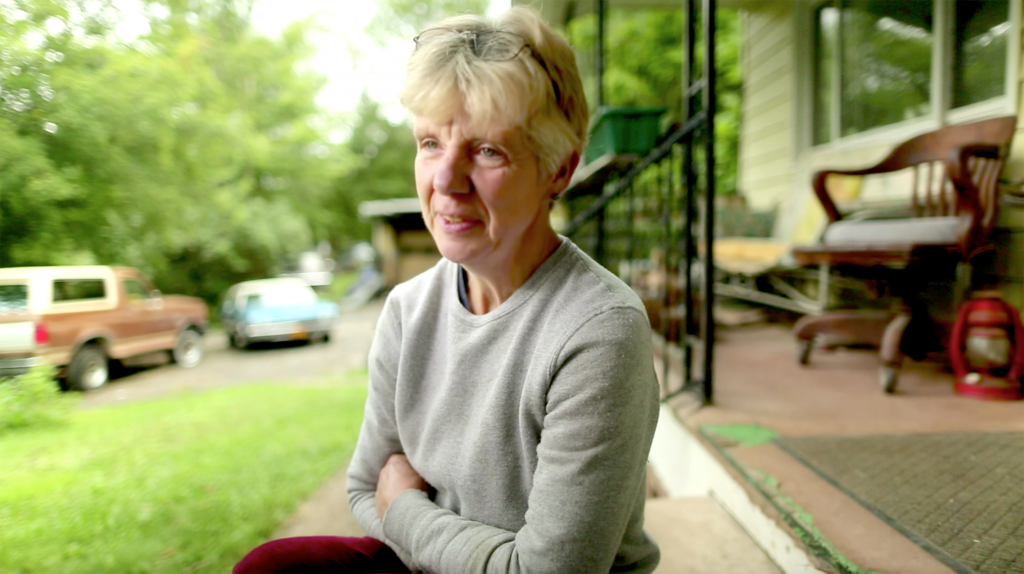 When the engine is reinstalled and the Demon roars back to life, Mike drives the car again for the first time in over 40 years and feels
triumphant. Friends and neighbors rush out to the road to cheer him on as he winds through the beautiful Catskill Mountains valleys
and vistas.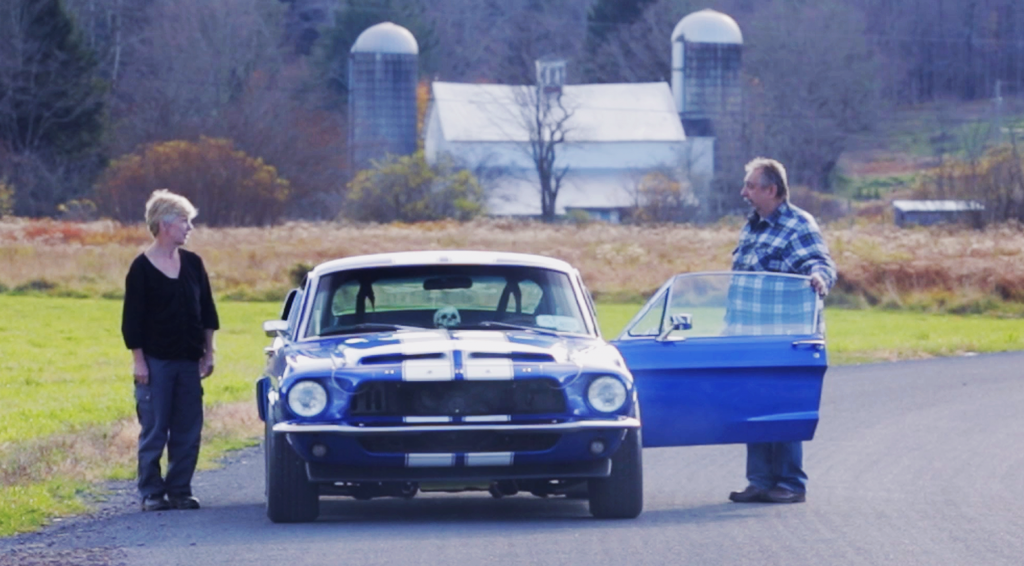 Yet the futures for Mike, Martha and the Demon are unclear. Will the bad boy finally grow up? Can squealing wheels exorcise the
demons inside? Can love outrun a fast car?
He suffers a series of mechanical setbacks with the car, including blowing the transmission after a practice run at the local drag strip.
Yet Mike refuses to give up. He tries again and again, reconfigures, retunes, and rebuilds parts of the car again. When he brings the Demon car back to the drag strip, he achieves the greatest of all victories: the woman he loves is cheering loudest
of all.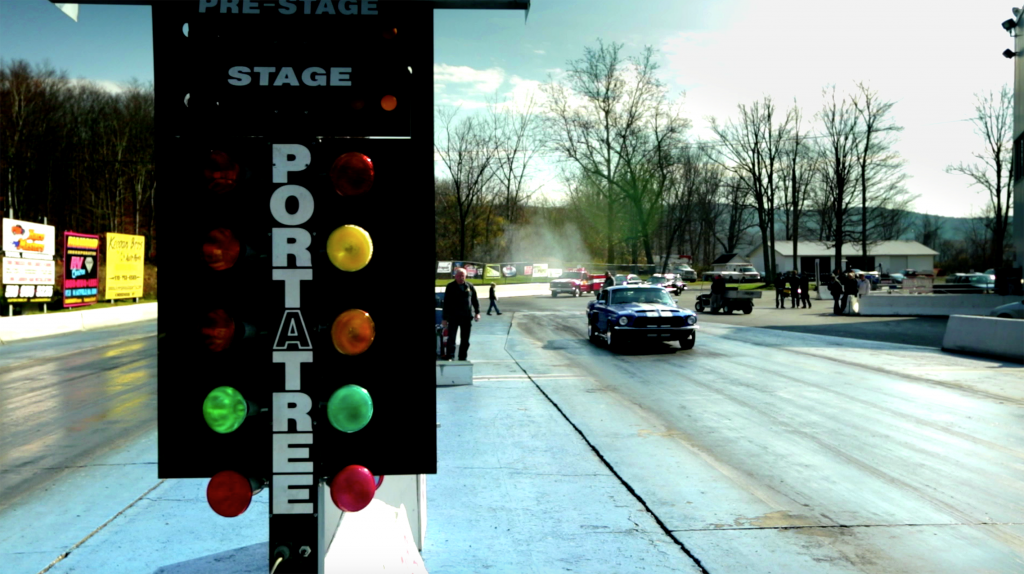 Demon on Wheels was filmed over 4 years on location in Mike's garage in Margaretville, NY, and on the back roads of the Catskills
Mountains, at the Lebanon Valley Dragway and at the Tulsa Ford Nationals in Oklahoma. Featuring on-camera interviews with racing
legend Carroll Shelby and celebrated author and Mustang maven, Ford Performance Group editor John Clor.