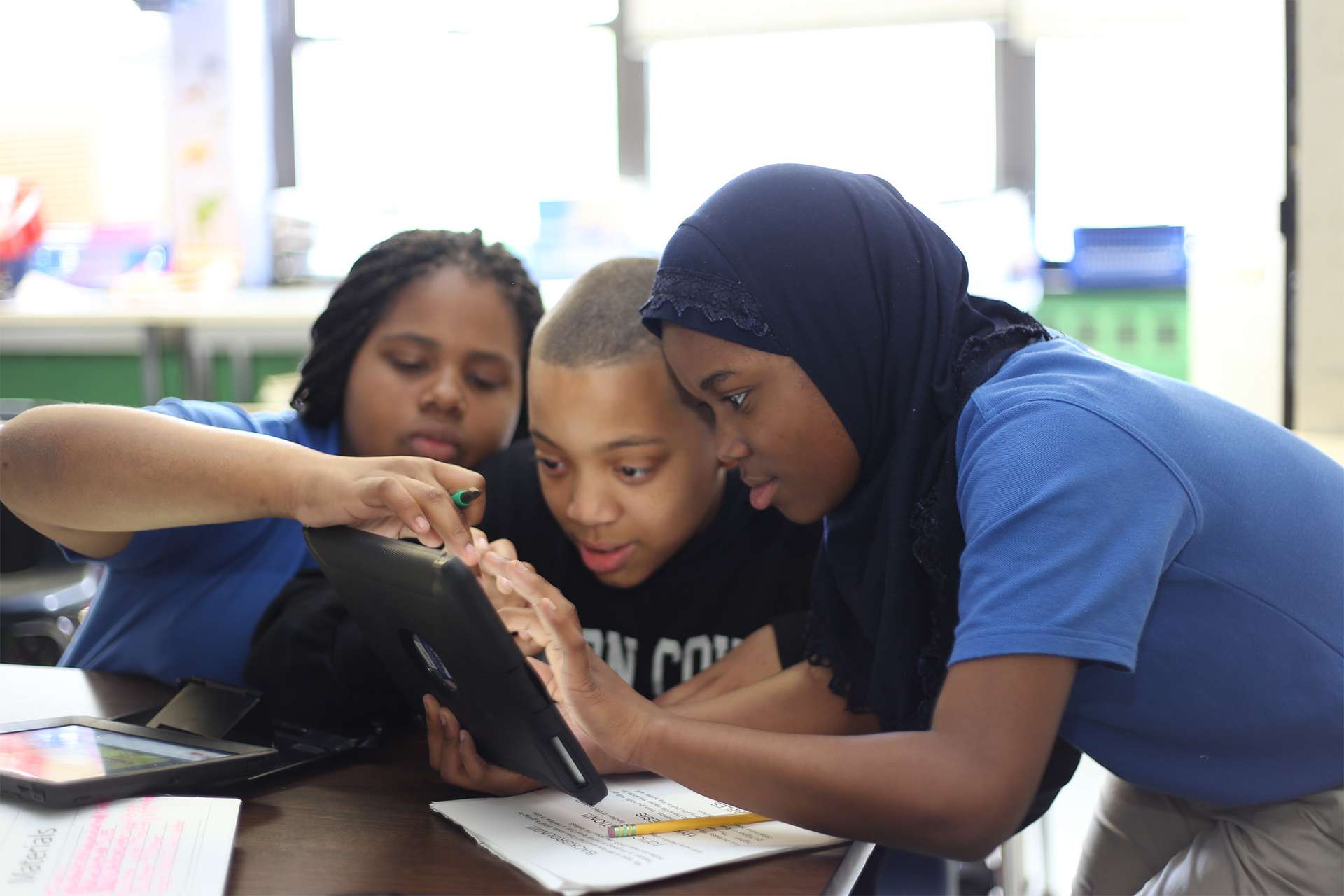 While we all find ways to connect in trying times, something as simple as a poem can be a great comfort. Sean Battle, a teacher in Newark, NJ, used his morning messages this week to deliver powerful words to his students.
Battle teaches English Language Arts at KIPP Rise Academy, a grades-4-through-8 charter school in Newark's West Ward. Like schools throughout New Jersey, Rise is conducting all classes remotely while students and teachers shelter at home.
Knowing the power of words to transcend distance, Battle read a poem to his students about how he and many others are feeling while stuck at home. With the next several months uncertain, the poem reflects on coming to terms with sadness and anxiety, and keeping hope for the future.
To hear Mr. Battle's poetry, play the following video; the poem begins just after the 0:15 mark. All credit for the poem, which is transcribed below, goes to Sean Battle.
"I'll understand any eyerolls
and chins on the side of your faces.
Another preach of empowerment
as if the millions before
did not come across your classrooms
already. I will not claim this will be
any different, I will only ask for a favor.
If you haven't cried already, do so.
If you have not mourned for the norm,
do so. If you haven't sat down, be it
alone or with family, and just admit
missing your friends, your teachers,
your old life, do so. If you are afraid,
day by day, of what is to come, admit it.
March 13 was your September 11. The daily grind
Collapsed into itself, shot smoke to the sky.
Now there are those whose white coat
calls for a salute as they enter hospitals
for their next shift, some you call Mom, Dad, Uncle, Aunt, Cousin.
Days are heavier in ways you will not understand
until years, maybe decades later. Yes, to all of this. Yes,
And, you who are in tune
with all of those feelings still have breath,
Blood, skin, hair, legs, arms, eyes, nose,
Mouth, heart and soul existing in this world, so who are you to not
Rise up still
if not for the fallen, but for yourself.
Besides, the virus works best when bodies
are still—as in paused—as in frozen in fear,
annoyed at boredom beyond school's work still lingering.
Sometimes spirit shuts down before the body,
so let that TikTok dance be your resistance,
performing arts and phys. ed. be rebellion,
binge documentaries AND comedies,
Be a playwright AND play Fortnite,
fingers moving across controllers as if to say I'm owning this moment,
be it scoreboard or storyboard. "Either, or" is life.
Life is Movement. Movement can be in place.
Do not shut down, do not be still, do not submit,
even if means blowing up a trip to the kitchen as a career achievement.
Hunger is hunger. Goals met are goals met.
Both require movement in hunger pains too strong to ignore.
Your desire for life is too strong to ignore. Answer the call.
Remember your academy's name
as a verb first."
---
To learn more about KIPP Rise Academy, visit their website.
For everything Garden State, keep up with HipNewJersey.com!
---
Photography courtesy of KIPP Academy.