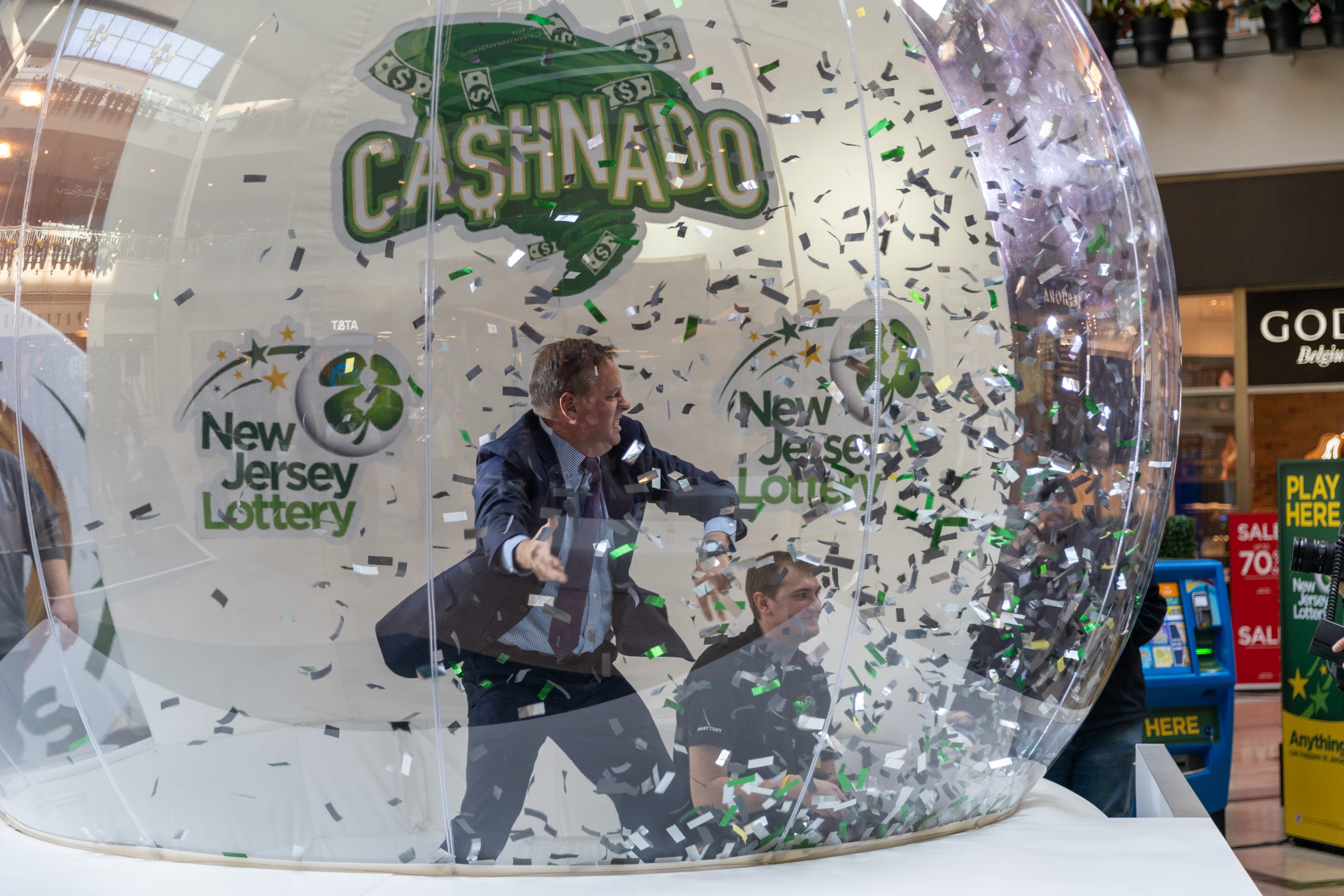 Alex Lee brought #HipNJ to the Bridgewater Commons Mall to witness the New Jersey Lottery 50th anniversary celebration. The event featured a Cashnado machine, $50 thousand dollars worth of prizes, snacks and more.
Attendees got to purchase tickets during the event. "It's a great event," James Carey, the executive director of the New Jersey Lottery, said. "We have tons of people here today."
Several professional athletes – all born and raised in New Jersey – attended the event. They shared their experiences with the New Jersey lottery.
"If it gets up to a high amount, I'll buy a ticket or two," Mike from the New York Yankees said, "but, um, I've never been too fortunate with it."
"They always say, 'If you're not it, you're not winning'," Grant Marshall, NJ Devils Alumni said. "I guess I should play it more."
"I've played many times," Wayne Chrebet, NY Jets legend, said. "I never won, but yet, I still play. So, you never know."
John Colaneri from Kitchen Cousins also attended the event. "It's just fun, man. To be here, New Jersey. Fiftieth anniversary of the lottery. I mean, I'm a Jerseite. I've been here my whole life," Colaneri said.
Teggy French, fashion blogger and influencer, came to the event wearing a skirt covered in lottery number balls. French said she came up with the concept but her first was the one who made the skirt.
Follow the New Jersey Lottery on Instagram.
For all things Garden State, keep checking out HipNewJersey.com.