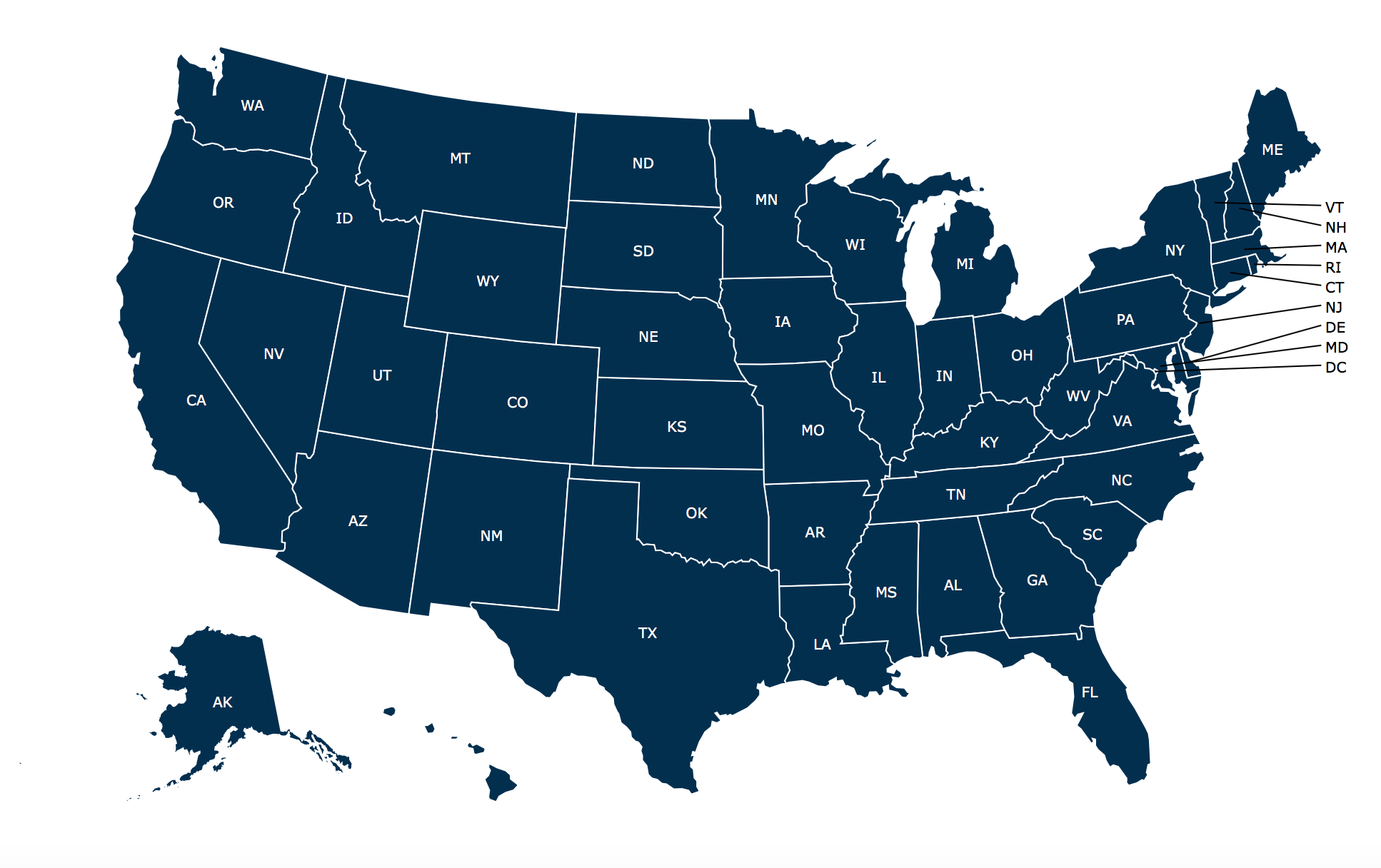 Neighborly Relations in New Jersey Among the Strongest In the US, Reveals Survey.
New Jerseyans would offer $205 to help a neighbor in need, among the highest in the US.
More than 1 in 10 Americans would ask their neighbor for financial support.
Alaskans would lend the most, North Dakotans would lend the least.
Interactive map across the states.
"Thou shalt love thy neighbor as thyself" is one of the best known biblical commandments. But is it put into practice in American communities today?
New research from leading all-American window and door manufacturer, Windows USA, revealed that it is, with the average American stating they'd lend their neighbors a significant $166.85 if they were in need. What a country of good Samaritans!
Windows USA's survey of 4,050 people highlights Americans' big-heartedness across the country, but which state is the most generous? That is – if you suddenly find yourself with broken windows in mid-winter or without a roof in summer, who could you rely on the most?
Overall, it appears Alaskans have the biggest hearts – or the biggest wallets – revealing that they'd lend a considerable $706.15 to their neighbors. Alaskans should have no problem asking the people next door to water their plants if they were going on vacation then! Following them are the good people of The Garden State, who said they would lend a significant $205.08 – in fact, they among the most generous in the US! On the other end of the scale, North Dakotans were the least giving, though they would still lend $16.26 if their neighbors needed financial support. Windows USA's survey may have proved that we're a charitable country on the whole, but how long would we give our neighbors to pay us back? According to the results, the average person would wait 1.6 months before asking for repayment (if it hadn't been made). Interestingly, one in ten (9.4%) said they would also charge interest if they lent money to a neighbor – so if you ever find yourself in need, make sure to find out the terms first! It's the men who appear savvier (or more ruthless rather) when it comes to lending money, as 13.3% stated they'd charge interest, compared to just 5.9% of women.
What was surprising is that even though the average person is prepared to lend their neighbor a substantial amount of money, that doesn't necessarily mean they're prepared to socialize with them! Windows USA's survey revealed that in the past year the average household has spent less than four days hanging out with their neighbors (3.7 times in fact)! Considering they are literally just a few steps away 365 days a year, that's not a great deal of entertaining happening… But despite this, a significant 42.2% of respondents said that they would consider their neighbors as friends.
So how many Americans would actually reach out to their neighbors and ask for money if they needed it? Well, over one in ten (14.8%) admitted they would ask to borrow money from next door. And surprisingly, despite feeling close enough to ask for cash, less than half (41.8%) of people would not give their neighbors a spare key to their home.
The survey also found that around only 1 in 10 Americans (13.6%) would also reach out to a neighbor for help with handy work, such as installing a new door or window. However, the majority of respondents said they wouldn't trust their neighbor's skills in the DIY department, however, as 33.4% would prefer to call in a professional.
One of the most heartening statistics to come out of this study was that the majority of Americans (77.3%) would even volunteer to temporarily house their neighbors if their home became unliveable, for one reason or another.
Michael Allbritton from Windows USA says: "One of the biggest insights from our survey was how the majority of Americans will support and house a neighbor in need. It's also deeply encouraging to find that people will provide considerable financial assistance to others in their community. It is clear from our study communities across the country can rely on each other as part of a wider support network."