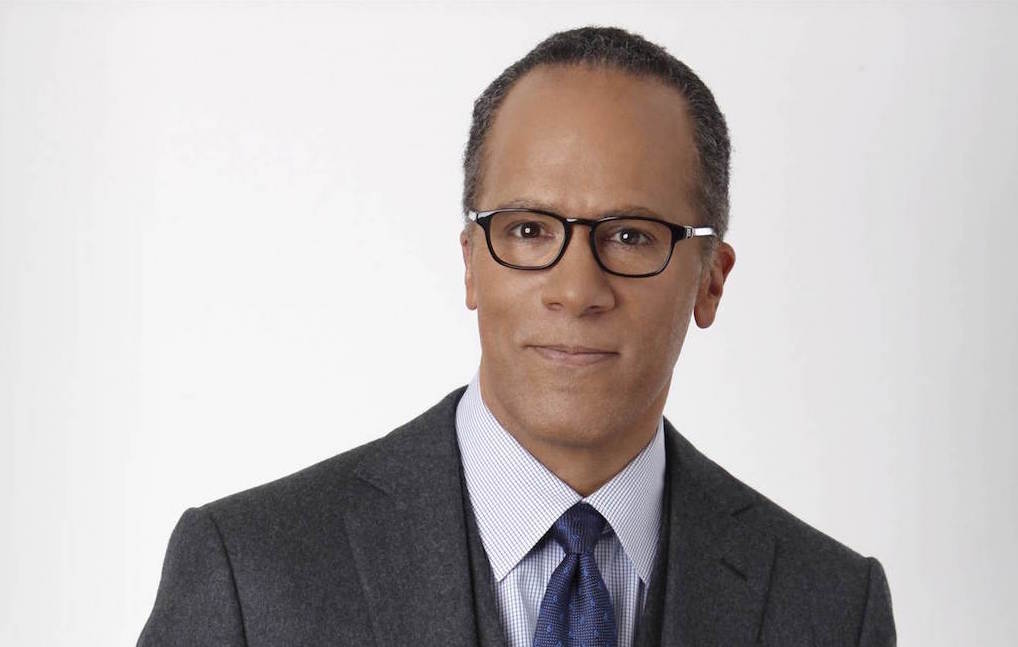 By: Andrea Fasciano
American journalist and TV anchor Lester Holt recently visited Montclair State University. He received the Allen B. DuMont Broadcaster of the Year award for the college's School of Communication and Media. This is an award that recognizes outstanding television professionals.
Holt briefly touched upon how his admiration for broadcasting extends back to his teenaged years. To gain experience, he spent time recording himself with a tape recorder so he could practice his diction. He explained, "I fell in love with journalism and it's potential for power". The most difficult part of his career was when he got demoted. However, while this was a minor drawback, it invigorated him to strive and work harder. "I feel so lucky to have this job. You have to want this and you have to have the passion", he stated to the crowd gathered in the 7th floor conference room of University Hall.
Many students were highly interested in hearing Lester's outlook on moderating the first presidential debate. Several individuals approached him at the conclusion of the debate praising his performance as a moderator. They also expressed their hopes for him moderating again in the future. He humorously responded, "lose my number", which sent the audience of staff and students into loud laughter. He mentioned how the debate was so intense that at one point he questioned whether he should leave the two candidates to talk amongst themselves. All in all, being the moderator of the debate seemed completely surreal to him.
He also highlighted some crucial components when it comes to journalism and gave enlightening professional advice to students entering the media industry. Going to smaller markets builds great experience and having mentors will allow you to flourish in the industry. He also urged students, "Be a critical thinker and do a little research". Being informed leads to having a deeper understanding of what is going on in the world since "education has the power to open our eyes. So it is important to broaden our horizons".
For more on Montclair State University, visit Montclair.edu.