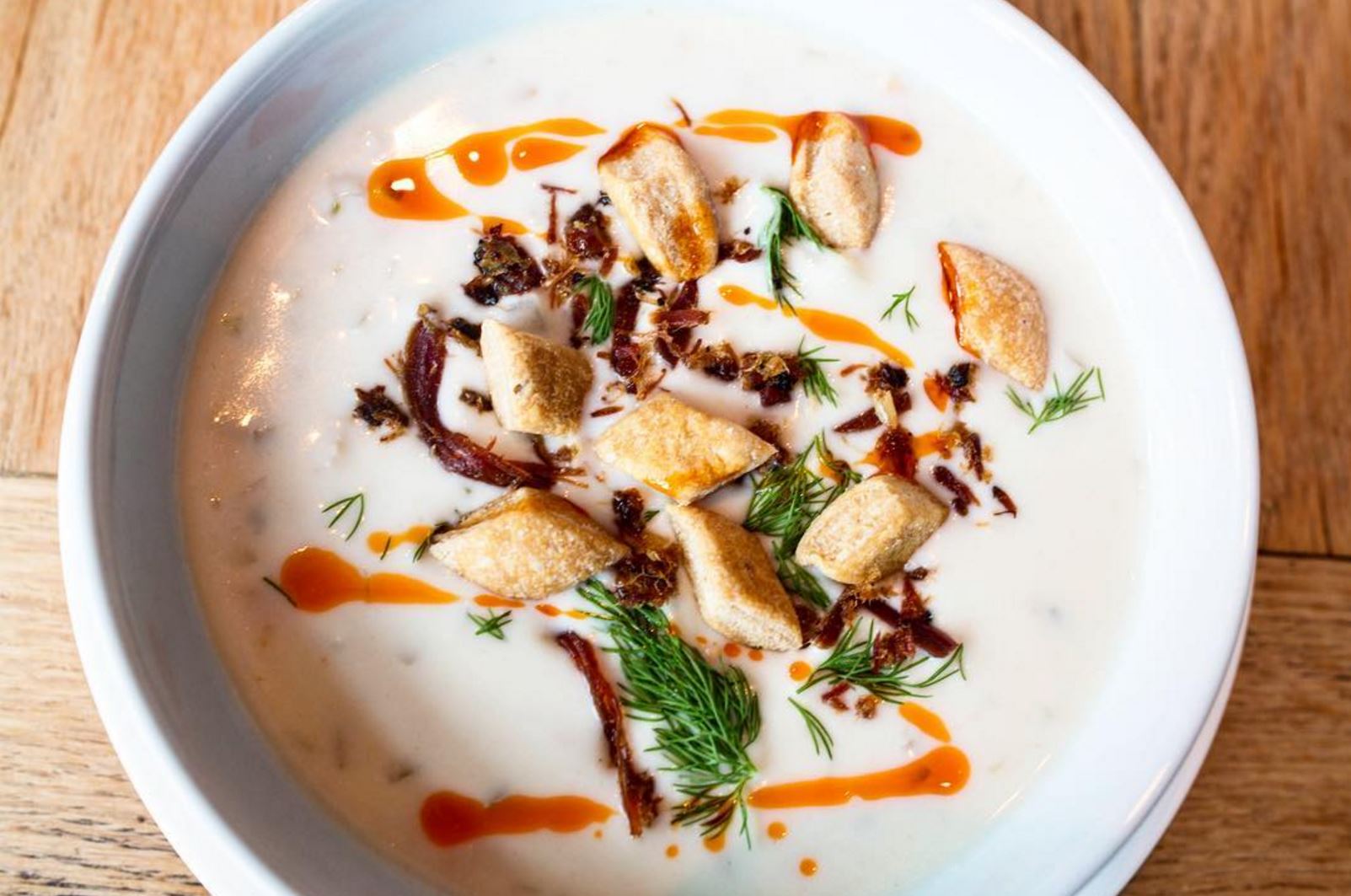 Today is #NationalClamChowderDay! No need to schlep to New England to celebrate.
Chef Seadon Shouse of the Northeastern coastal cuisine restaurant Halifax showcases his seafood prowess with a sophisticated take on Clam Chowder, complete with freshly shucked cherrystone clams, potatoes, onions and celery, topped with housemade oyster crackers seasoned with caraway and shaved double-smoked ham.
Head over to Halifax in Hoboken today to celebrate! For now, check out these pictures taken from their Instagram to get you hungry.