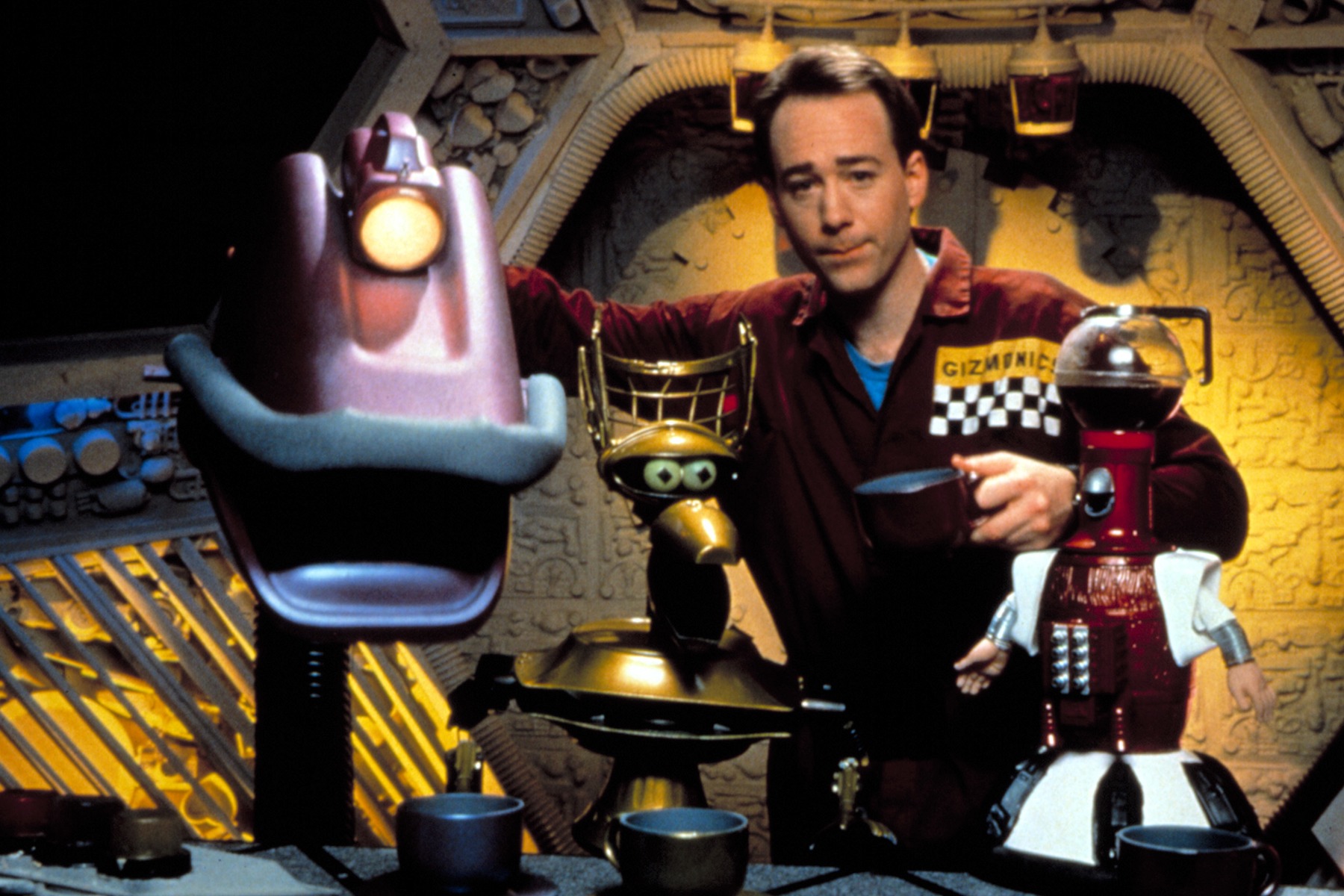 Recently the cast of Mystery Science Theater 3000 (or MST3k for short) had its last live show at the Wellmont Theater in Montclair, NJ and #HipNJ got to attend. 
This is the final tour that Joel Hodgson will be performing in. Joel acts as host alongside his robot sidekick operated by excellent puppeteers. The gold robot is called Crow.  The red gumball machine is called Tom Servo. The event features puppets, musical interludes, prop comedy, and a whole bad movie to watch.  The show begins with a skit featuring Joel and bots.
This is followed by the mad scientists introducing the film to their audience. Then, the gang is whisked into the "theater". Once Joel and the Bots are situated, the movie begins to play.
This follows a basic 3 act structure that other theatrical performances use.  Once the film ends, we return back to the host and the Bots for one final skit before the final cast call. 
The live show #HipNJ attended featured the film The Circus of Horrors staring Donald Pleasance.  It is about an evil plastic surgeon running a circus. Donald Pleasance is playing  the titular evil doctor. He stages brutal "accidents" for those who get to close to the truth. This tour is Joel's second to last show and was the last show to feature The Circus of Horrors.
Check the various Mystery Science Theater 3000 social media accounts: Facebook, Twitter, Instagram, YouTube for further updates and surprises! 
If interested in the show, you can watch newest season of episodes on Netflix .  One can watch classic episodes on YouTube via the official MST3k channel.  One can even catch a 24-hour live stream of old episodes on Twitch.tv! 
For everything Garden State,  keep checking out HipNewJersey.com!
#KeepCirculatingTheTapes 
Written by Charles Perry