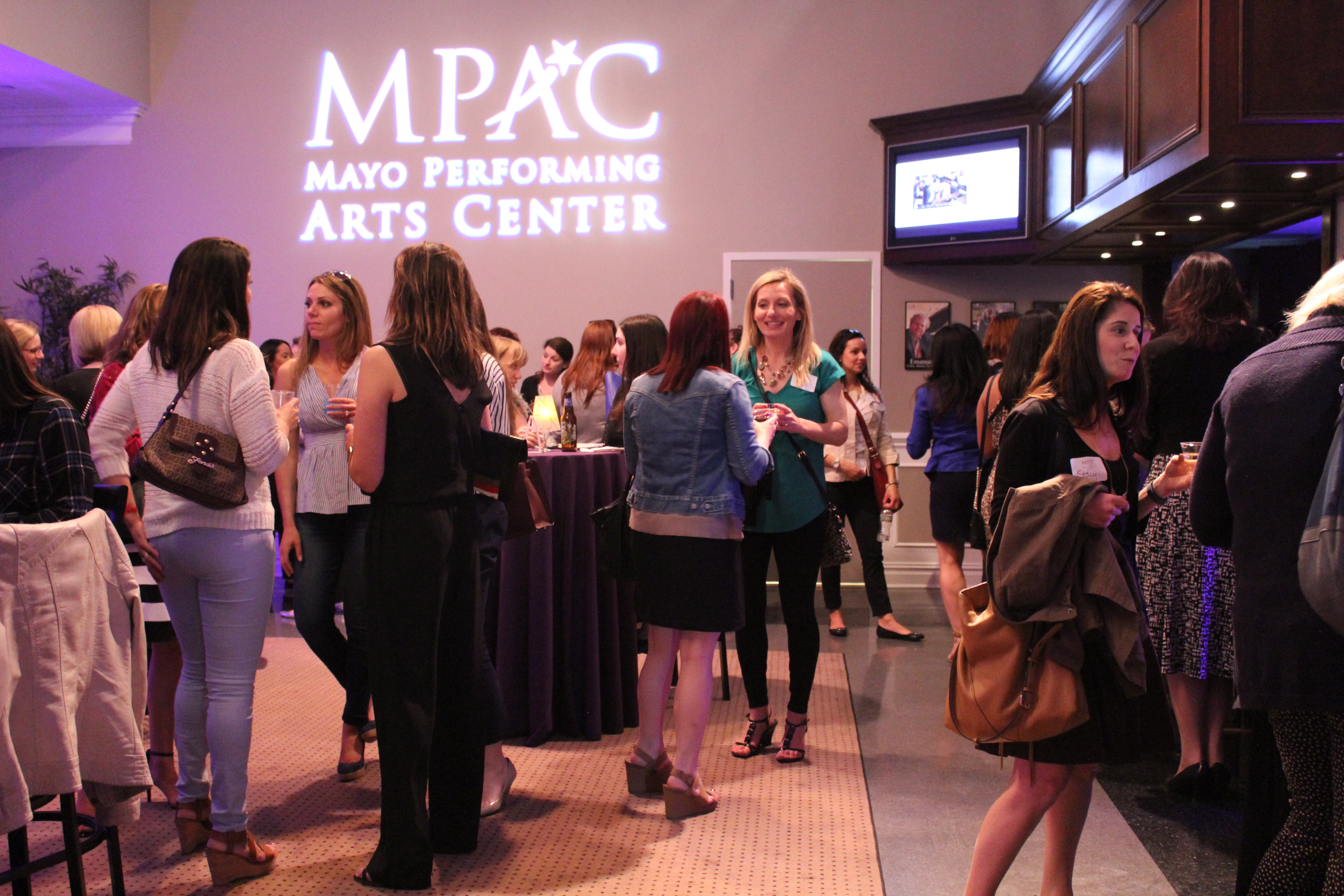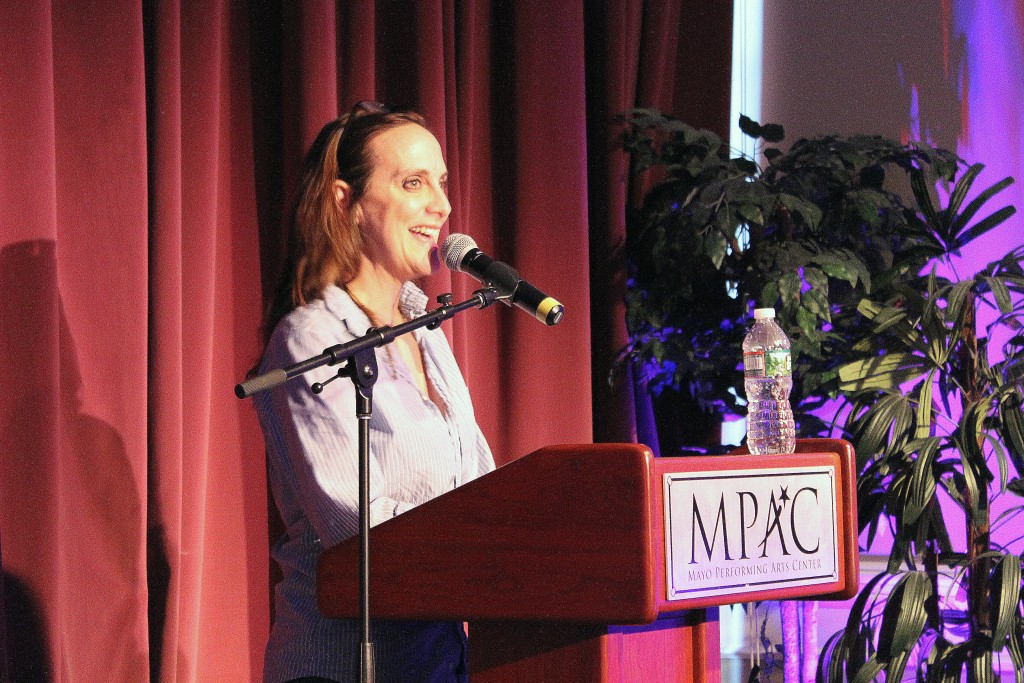 Mayo Performing Arts Center (MPAC) in Morristown recently hosted nearly 100 young professionals and patrons at "Conversations and Cocktails" with best-selling author and screenwriter Liz Tuccillo!
The event included networking opportunities, hors d'oeurvres, specialty cocktails and more held in MPAC's Starlight Room before Liz Tuccillo took the stage. Ms. Tuccillo shared insights from her career, starting out as a graduate of New York University with a concentration in experimental theater then detailing her transition into screenwriting and eventual success as an author. The audience enjoyed her humor-filled lecture, followed by an acute Q&A session and book signings with the author.
Liz Tuccillo is best known for writing for two seasons on HBO's "Sex and the City." She went on to co-author the self-help book "He's Just Not That Into You", which was turned into a feature film of the same title. Her first novel, "How to Be Single", has also been turned into a film that premiered in movie theaters on February 12, 2016. She is also the creator of the 2005 television series Related which aired on the WB network and worked on NBC's "Smash." She recently wrote and directed her first feature film "Take Care" and is currently developing Roz Chast's graphic novel "Can't We Talk About Something More Pleasant" for television.
For more information about MPAC, go to MAYOArts.org.