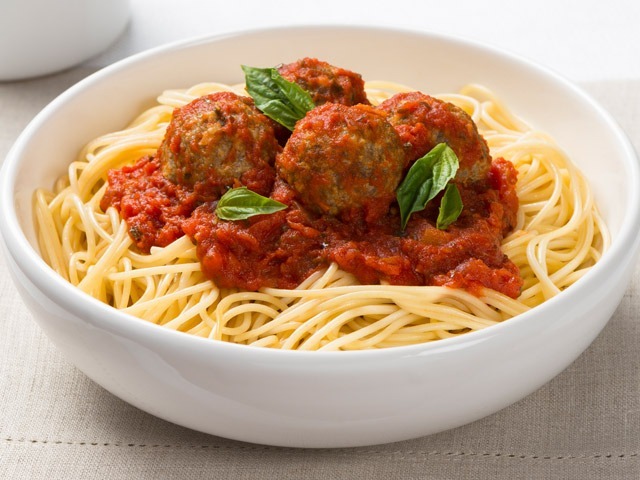 Meatballs: Delicious, spherical baby hamburgers that taste good on everything and anything. Celebrate #NationalMeatballDay at one of #HipNJ's top meatball hot spots with meatballs so good you can forget about the pasta.
Welcome to Millie's Old World Meatballs and Pizza in Morristown! Where all food is made with passion, fresh ingredients and tradition. Get the taste of homemade, freshly fried meatballs while surrounded by brick oven, cuddled in a large booth, taking advantage of the BYOB.
A take-out food truck that sells meatballs? That's IncrediBalls! Incrediballs Food Truck in Jersey City has a small but amazingly delicious menu centered around meatballs. Making meatballs out of beef, pork, chicken and even quinoa for all those vegetarians out there.
The Brew & Meatball Co. in Rahway offers a late night menu mostly consisting of, you guessed it, meatballs! Craft beer and comfort food is available until 12 pm during the week and 2 am on the weekends. Crushing any late night craving you may have.
Is it possible they could be more obsessed with meatballs than us? Meatball Obsession in Newark sells grandmas meatballs are cooked to such perfection that you can skip the pasta completely and just eat them right out of a cup!
Keep calm and meatball on at Mamma's Meatballs & More in Pennsauken Township. With an entire page dedicated to a variety of Mamma's meatballs, we are curious if they could get any more genius. They have surpassed the average meatball and spiced up the meatball game with their Rocky Ball BOA and Rabe Father.
Asbury Park is famous for the beach, beautiful homes and an outstanding selection of food. Capitoline focuses on rustic Italian comfort food, so it's no surprise they have some of the best meatballs by the shore. Leaving you satisfied and happy without having to break the bank.
Now that you know where to get some of the best meatballs in New Jersey, tag and comment on our page @HipNewJersey.