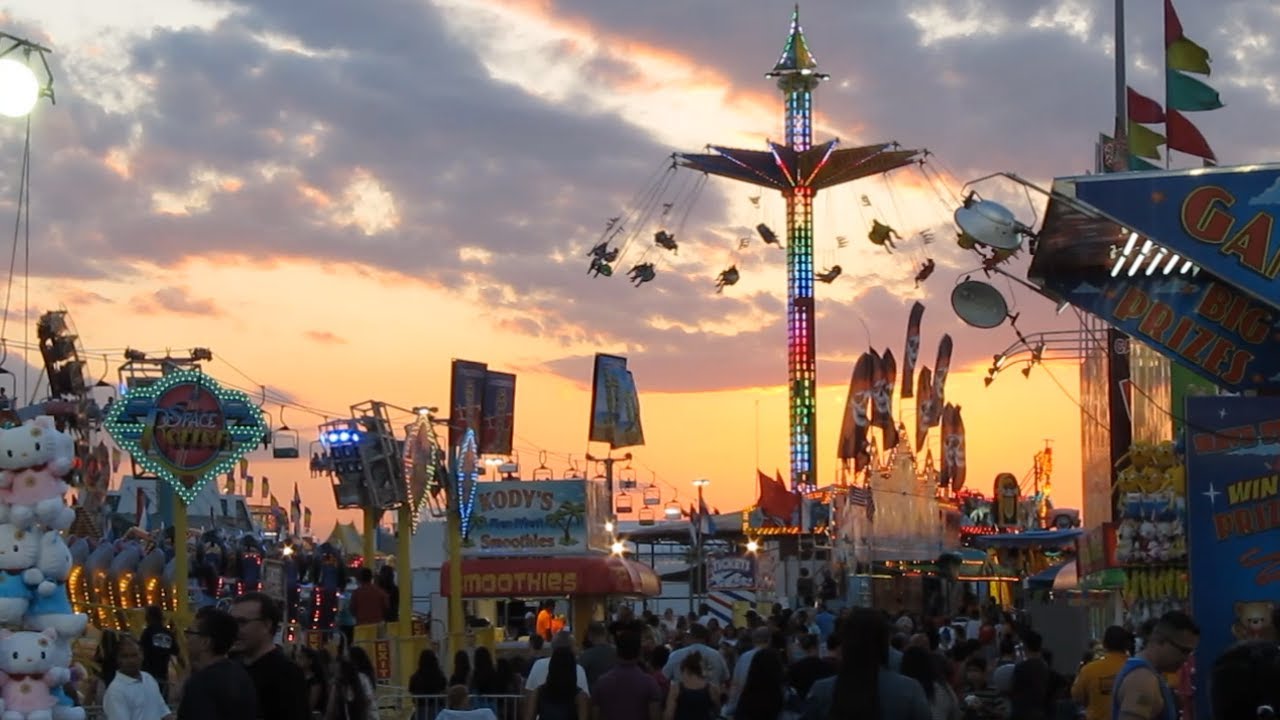 Another Monday, which means another weekend of #Summer2016 down (but so many more to go)! But not to worry, as the days go by and the heat turns up, #HipNJ won't leave you out of the loop! Here's a review of what went on over the past few days for our weekend recap.
Friday, June 24th
It's that time of year again – the time for the Meadowlands State Fair to take over the parking lot surrounding MetLife Stadium, that is. Celebrating its 30th anniversary and running through July 10, the fair is yet to fall short of entertainment. Carnival rides, games and food is just half of what the fair has to offer. With a hypnosis show, a high dive exhibition, a petting zoo and even more, you're sure to be entertained any time you go.
State Fair Meadowlands is officially open! Will you be going? https://t.co/uN3fex1m1g pic.twitter.com/MzoaKxZtnM

— North Jersey News (@NorthJerseybrk) June 24, 2016
Country star Tyler Farr hit up the Starland Ballroom in Sayreville on Friday night for his tour in support of his sophomore album, Suffer in Peace, which debuted on the Billboard charts in the top 5. Opening and supporting acts included Jersey-born artists Derek Crider and American Road.
Saturday, June 25th
Jon Bon Jovi, a prominent Jersey native, followed Taylor Swift's wedding crash with a surprise appearance of his own. Carol Cesario has been battling lung cancer and had always dreamt of meeting Jon Bon Jovi. It wasn't until last month when Rosie Skripkunis, Cesario's daughter, reached out to the singer on social media that the dream was able to become a reality. The family was invited to JBJ Soul Kitchen, Jon Bon Jovi's restaurant in Toms River, for a free meal followed by his appearance. He gave Cesario an autographed guitar, a book and a kiss on the cheek.
The Borgata Hotel Casino & Spa in Atlantic City hosted two top-notch comedians Saturday night in a back-to-back show that called for twice the laughs! At 8:00, CBS' "The King of Queens" star Kevin James took the stage. Jane Lynch, the star of "Glee" and NBC's "Hollywood Game Night" immediately followed, going on stage at 9:00.
Atlantic City! Come see us tonight @BorgataAC 9pm #seejanesing @janemarielynch @TonyGuerrero @loudmouthmuch pic.twitter.com/7RiSBA1PE3

— Kate Flannery (@KateFlannery) June 25, 2016
The Summer Olympics are quickly approaching and trial competitions for #Rio2016 are happening everywhere. It was a big weekend for gymnastics, one of the most popular Olympic sports, and #NJ residents were definitely to thank for that. Akashi Modi of Morganville was named an alternate to the men's Olympic team on Saturday night, which is an accomplishment considering he was one of the youngest competitors throughout this season. The next night, Old Bridge's Laurie Hernandez placed third in the nation at the senior national championships, earning her a spot at the Olympic trials. She is considered a huge contender for Rio.
Leyva, Modi and Whittenburg named as replacement athletes; Mark Williams is head coach.

— USA Gymnastics (@USAGym) June 26, 2016
Sunday, June 26th
Age is nothing but a number for the 70-year-old Dolly Parton. The country icon is knee-deep into her Pure and Simple Tour, which came to Holmdel and the PNC Bank Arts Center on Sunday night, and performed at the top of her game. With her repertoire of awards and honors, we should expect nothing less.
The Copa America Centenario, an international men's football/soccer tournament with a format similar to the FIFA World Cup, concluded at MetLife Stadium in East Rutherford on Sunday night. In the final, Argentina went up against Chile, which was actually a rematch of the 2015 final. In what was virtually a repeat performance, Chile defeated Argentina based on penalty kicks in the match with a final score of 0-0.