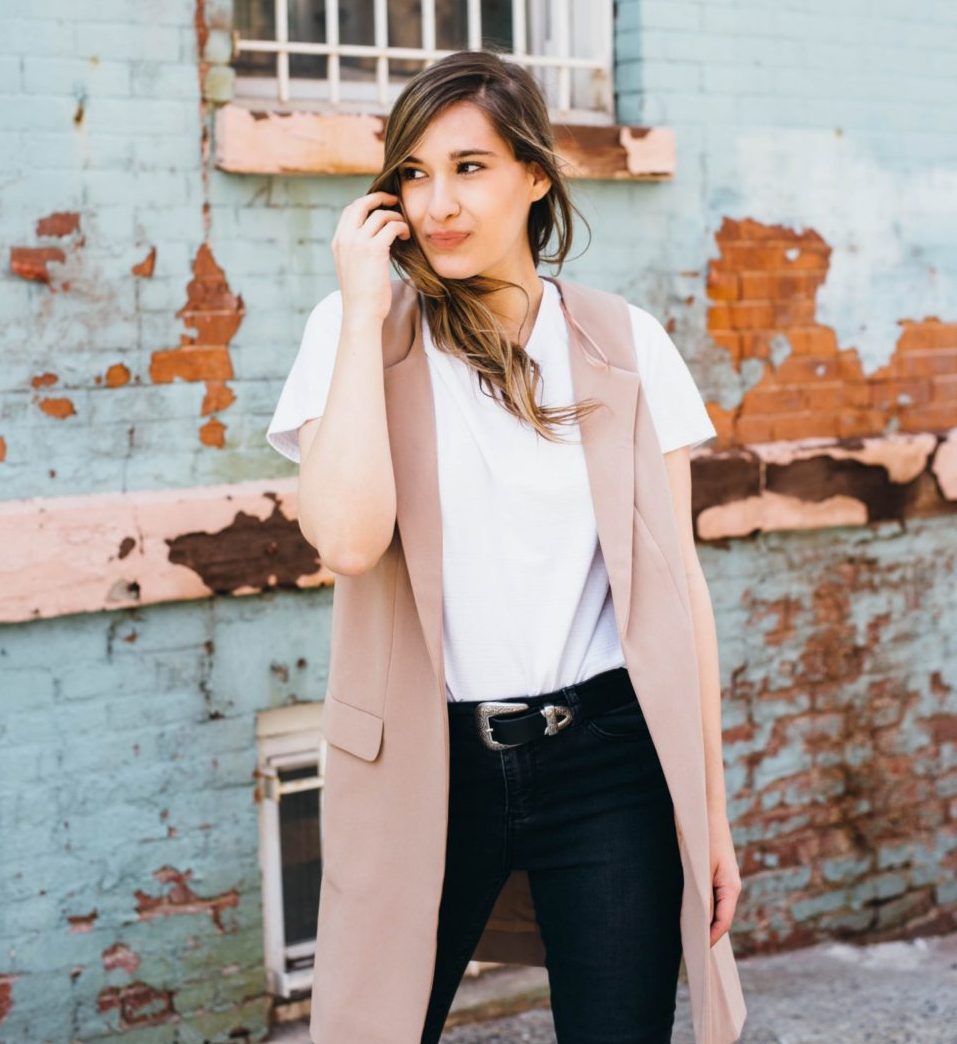 Lauren Mazzei (Instagram: @LaurenMazzei) is a fashion & lifestyle blogger based in New York City and New Jersey, and today she shares her Local Love with HipNewJersey.com!
Explain your Jersey roots.
I grew up in Bergen County and spent time in Hoboken. Currently, I'm living on the Upper East Side.
What is your favorite local restaurant?
Throughout my travels, I have accumulated many favorites. In Hoboken, I have so many: Sweet Hoboken, Margherita's, Sorellina, Benny Tudino's, Bin 14, Blue Eyes, East LA, Mikie Squared, Shaka Bowl. In Jersey City, it's Cellar 335. When I go to Belmar, it's Playa Bowls. And in Manhattan, I travel downtown to Arturo's on W Houston.
What is your favorite local boutique?
Alba Boutique (located in Ridgewood, Hoboken, Summit and Morristown) has gorgeous, affordable fashions and the owners are SO kind. They have always supported me and local businesses.
What is your favorite salon or spa?
I love spending time at Sojo Spa Club (Edgewater) and Up & Out Beauty (Hoboken).
What is your favorite local health and wellness center?
Project Sculpt in Hoboken. The owner, Chris Almazan, is my former trainer. He's super passionate about fitness and overall a really nice person. He worked so hard to open the gym, and it is incredible!
Where is your favorite local place for home decor?
I have two Hoboken spots. Everything at Luna Rosa Home is stunning! I also like selections from Washington General Store.
Where is your favorite local daytime hangout?
Pier 13 in Hoboken is my go-to spot.
What is your favorite service-based local business? 
Will Ferman of Puparazzi NYC is an amazing dog photographer! I also consider Lauren Listor of Laurel Creative the best in the business.
How has COVID-19 affected your business?
I work full-time so I haven't been impacted aside from working from home indefinitely. But I hope everyone stays healthy and safe!