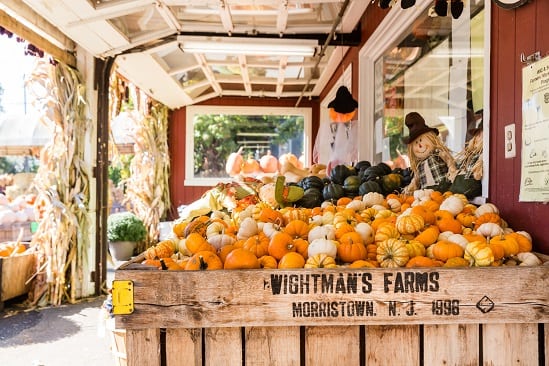 Recently, Hip New Jersey's Lisa Marie Latino spoke with Adam Costello, Owner of Wightman Farms in Morristown, about all the fun his farm has to offer. A great destination for families, his farm offers several fun and engaging activities such as pumpkin slingshotting, apple and pumpkin picking, hay rides, and more.
His farm is also home to an outstanding bakery which sells a variety of baked goods such as pies, quiche, bread, apple fritters, and so much more. They also offer fresh, natural meats sourced from Niman Ranch.
While fall is definitely the high season for Adam, he still sustains his business with other seasonal ventures such as offering Christmas trees, hot apple cider and hot chocolate during the colder months.
Adam is always looking to give his customers the best experience possible. Being efficient is one way he achieves this. He has recently adopted a strategy of reducing the dimensions of each space of an apple tree from 20' x 20' to 2' x 10'. This allows for twice the amount of apple trees to be produced!
Working on the farm has been a dream come true for Adam. He loves being outside, being his own boss, and catering to NJ families all year long. The tradition of apple and pumpkin picking is timeless and surely not going anywhere for a long time.
For more information about all that Wightman Farms has to offer, visit
WightmanFarms.com
!