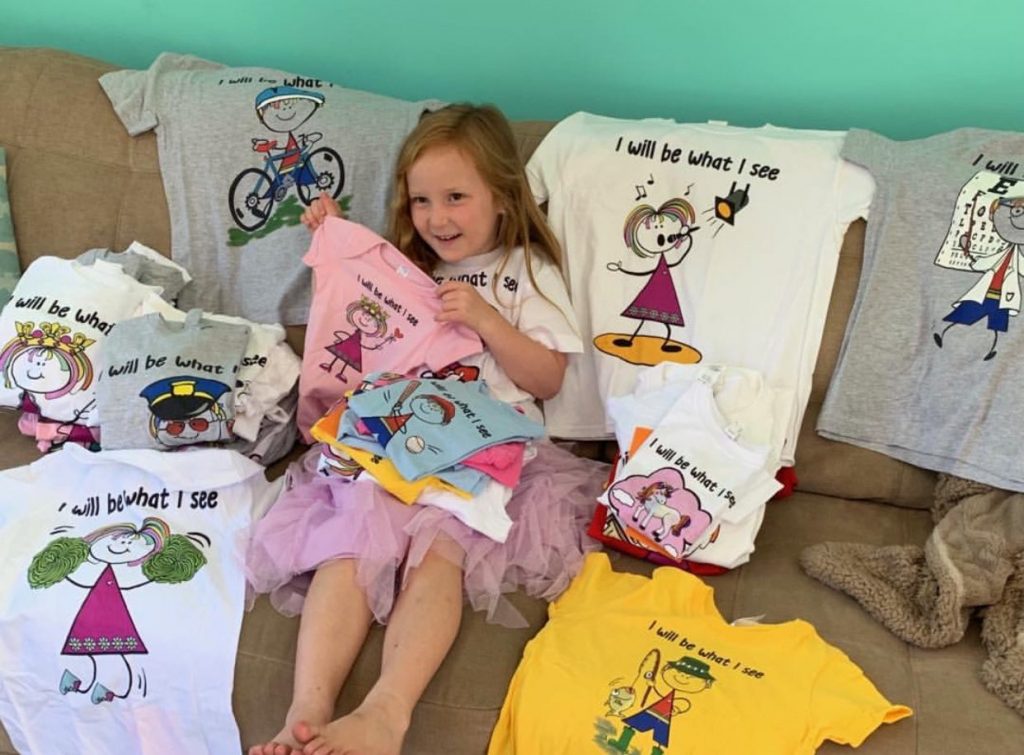 Juli a 5 year old girl, looked up to her Great-Aunt Carol and said "I will be what I see!". Now, what does this mean? Juli then explained that she can be whatever she wants to be. Whoever she sees on screens is who she can be. Wow how crazy that a 5 year old has more confidence then most people. Carol was so inspired by her great niece.
Just a few weeks later Carol came together with two of her close friends and started their own company inspired off of what Juli had said to them that day. There is now a full line of t-shirts inspired by Juli called "I will be what I see" featuring "Julidorables" figures with children chasing their dreams.
These shirts are now available for purchase! With every shirt that is purchased they are donating a portion to The Valerie Fund, who helps children with cancers and blood disorders.
Something that is different about this line of clothes that they all feature a "color explosion". Typically t-shirts only feature 1-2 colors, yet these have 7-12 colors on every single item. They offer 34 different shirt colors and 27 different sizes.
If you are interested in purchasing a shirt head on over to their website for more information.