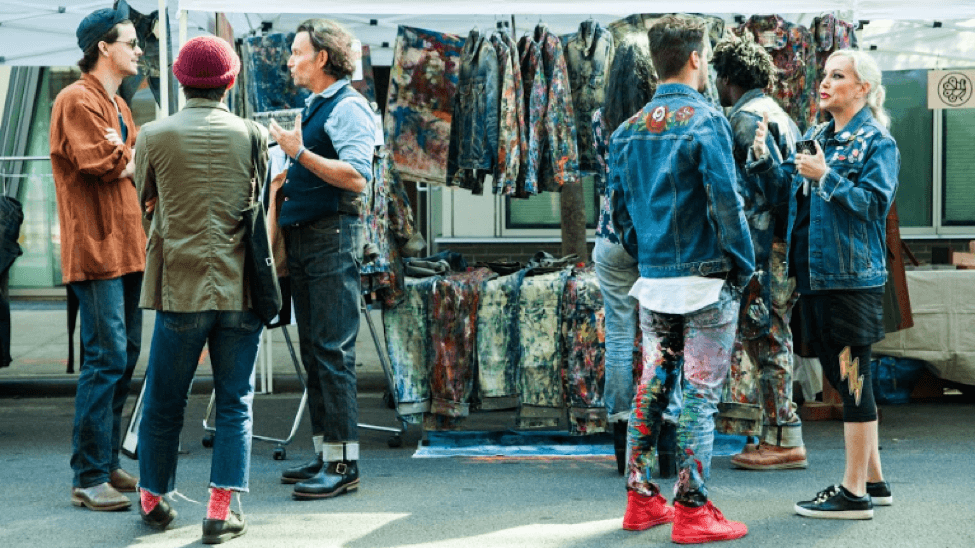 This past weekend held a lot of sensational events in the Garden State area!
To start off, #HipNJ had the amazing opportunity to be a part of the NY #DenimDaysFestival, held across the river at the Metropolitan Pavilion! The event took place over two days, with Sunday hosting the 18th Street festival! There was live music, street yoga, fashion shows, discussion panels, and more- all relating to denim attire!
This weekend also presented the 73rd Tony Awards. Though it didn't take place in New Jersey, there was a Ridgewood native that made headlines at the show. Ali Stroker, known for her Broadway roles and appearance on the Glee Project, became the first person in a wheelchair to ever win the coveted trophy! Beyond inspirational!
June kicked off its 2nd huge Pride event on Sunday, the North Jersey Pride festival, which took place at Maplewood's Memorial Park. The festival held performances by local talent, offered delicious local cuisines, kid-friendly play zones, and hosted vendors selling rainbow gear and other goodies!
Plenty of LGBTQ events are scheduled this month throughout the state! Click here to check out which one is happening near your hometown!
The College of New Jersey held the Special Olympics 2019 Summer Games, the largest competition of the year! The 3-day event had participants compete in bocce, gymnastics, powerlifting, softball and swimming, just to name a few! There were about 2,500 local athletes participating in the games!
Other honorable mentions that took place include: The Jersey City Jazz festival, AnimeNEXT convention in Atlantic City, Frenchtown's NJ Kennel Dog show and the Meadowland's Battle of the Best Burger!