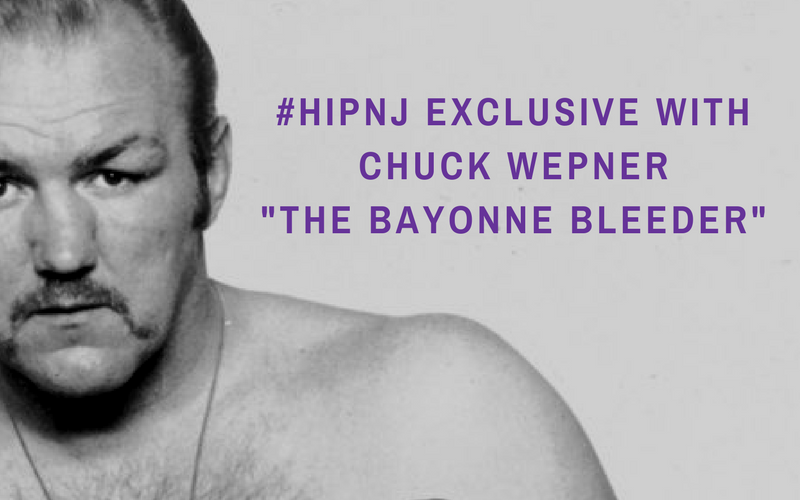 #HipNJ's Lisa Marie Latino had the opportunity to speak with former heavyweight boxer Chuck Wepner, who is known as the inspiration for the Rocky movies.
"I lived in Bayonne all my life, and I liked to play sports a lot," the Jersey native says of his upbringing. Wepner got out of US Marine Corps in 1959 and joined Golden Gloves tournament in New York. He became a Golden Gloves heavyweight champion, a first for anyone from New Jersey. "The rest is history," he states.
Wepner's career took off quickly, as he went from training in a gym in Bayonne to travelling all over the world. He fought in England, Tokyo, Puerto Rico and more. "I didn't try to dodge anybody," he says on never turning down a fight.
In 1975, Wepner fought Muhammad Ali. "That was the only fight I ever trained for full-time," he says. "I gave my best shot, but I just wasn't good enough to beat Muhammad Ali." The fight, which lasted fifteen rounds, changed his life forever. "After the fight, the world changed for me," Wepner says. He went into the fight as an underdog, and came out of it as a respected heavyweight.
Shortly after, Wepner retired as the oldest guy in the heavyweight division. To this day, Wepner remains in good health. "There aren't too many guys left from my era," he says. Wepner, on the other hand, still goes to the gym. "I consider myself pretty lucky to be in the good condition that I'm in at this age."
Over the years, Hollywood has taken an interest in Wepner's story. He provided inspiration for Rocky, and ESPN aired a documentary titled "The Real Rocky" in 2011. "You have to keep yourself alive," he states. He has done just that, as his fight with Ali is still a topic of conversation.
About a month before Rocky came out, Wepner received a call on which he was told that Sylvester Stallone had written a movie inspired by him. He was invited to see the film, which went on to win an Oscar for Best Picture.
Chuck is a new film featuring Liev Schreiber, Naomi Watts and Elisabeth Moss that tells Wepner's story. He was extremely involved in the production, from casting to going through scripts. The film is currently in limited release, but will soon go national.
Wepner has lived in Bayonne 77 out of his 78 years. "I like it here," he says, noting the accessibility of both New York City and the shore. He currently works at Carlstadt-based Allied Beverage Group. "If you don't move, you lose," he says.