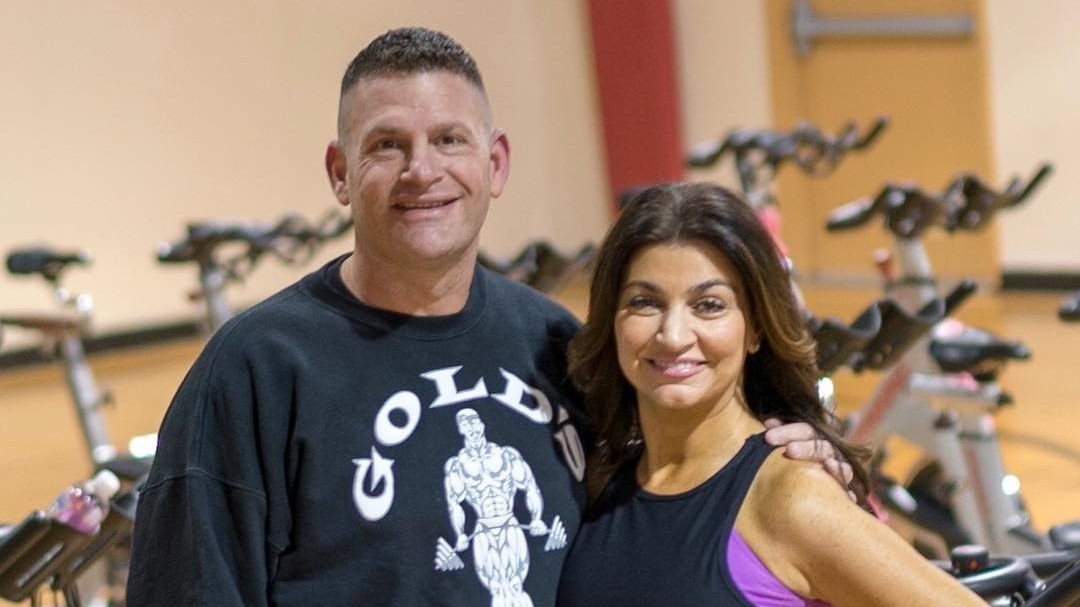 Often when you think of a franchise or a chain, it's easy to forget about the individuals behind the operation. After meeting with Jeff and Gina Mortman, there is no way you will be forgetting either them or their incredible dedication to making the Totowa Gold's Gym a truly special environment.
This "power"-couple, as #HipNJ's Lisa Marie Latino calls them, have been the proud owners of Totowa's Gold Gym for two years. But their journey really started six years earlier, as customers.
Jeff, a former marine of 16 years, found himself over-weight and decided to take the first step toward change. He walked through the door of his nearest Gold's Gym and joined their clientele. His wife, Gina, joined a few months later. Both may have looking to embark on a fitness journey, but this gym would change their lives and send them on an entirely new journey together.
After six years, the couple decided to make the gym theirs. As much as they loved what the location had given to them, they wanted to usher the gym into the 21st Century, so they got to work on updating, while still embracing the iconic Gold's Gym brand.
The most incredible change was an easy one for the Mortman's; their Hero's membership. Any active military, police, fire and EMT personnel receive special pricing. Having an intimate knowledge of the sacrifices these individuals make also prompted the Mortman's to keep their gym open 24 hours a day during the week.
The Totowa Gold Gym now boasts many other perks and amenities thanks to this couple! They brought in new equipment, added a turfed functional training area, a new spin studio, and a new basketball court, just to name a few! They even doubled the area allotted for childcare, perhaps making it a bit TOO fun. "The joke of the gym is that the moms yell at me all the time…'My kids don't want to leave!'",says Jeff.
Jeff and Gina have gone to great lengths to remove road blocks for their members, as evidenced by their 24-hour weekdays and the child care program. They also made sure to give members a huge variety of options for the beginner, the body-builder and everyone in-between.
Their biggest piece of advice, again, comes from their own experience: "Walk through the door". After all, that was the first step that Jeff took eight years ago, launching this amazing couple on an amazing journey.
To learn more about this location, including how you can get a three-day VIP pass, visit https://www.goldsgym.com/totowanj/ and follow them on social media!