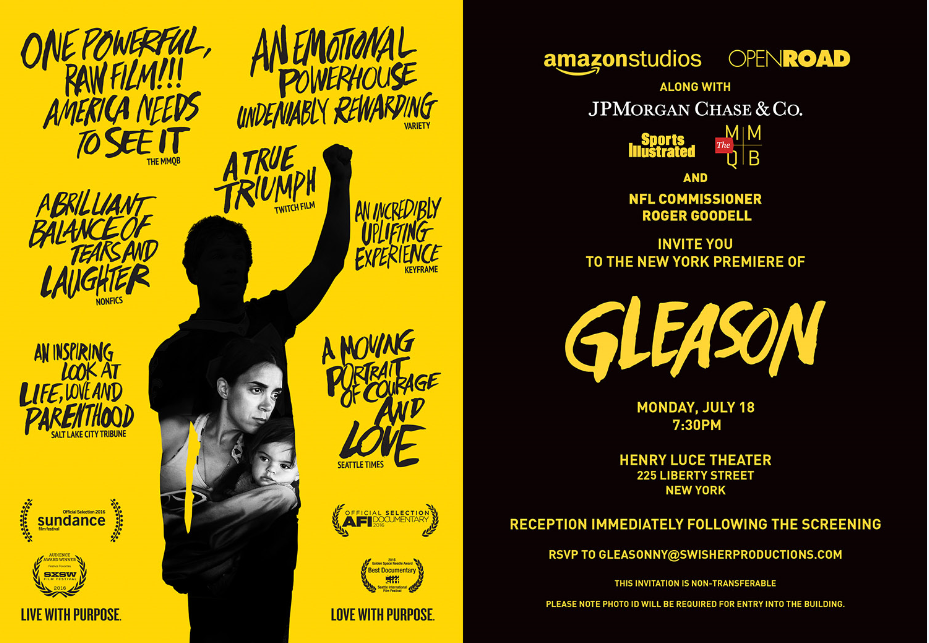 Sports Illustrated hosted the New York premiere for the movie Gleason, and #HipNJ has the scoop, complete with photos courtesy of Taylor Ballantyne.
The movie, which played at the Sundance Film Festival earlier this year, follows the life of former New Orleans Saints player Steve Gleason after his ALS diagnosis.
Gleason was diagnosed with the disease in 2011, and found out soon after that his wife was pregnant with their first child. Gleason, best remembered for blocking a punt against the Atlanta Falcons in the first game back at the Superdome after Hurricane Katrina, started The Gleason Initiative Foundation to help raise money and awareness for those with ALS.
Michael Strahan, director Clay Tweel, producer Mary Rohlich, Justin Tuck, and Laura Gómez of "Orange is the New Black," were just a few of the attendees.
The film will be in theaters July 29, 2016. Head over to the official site to learn more.