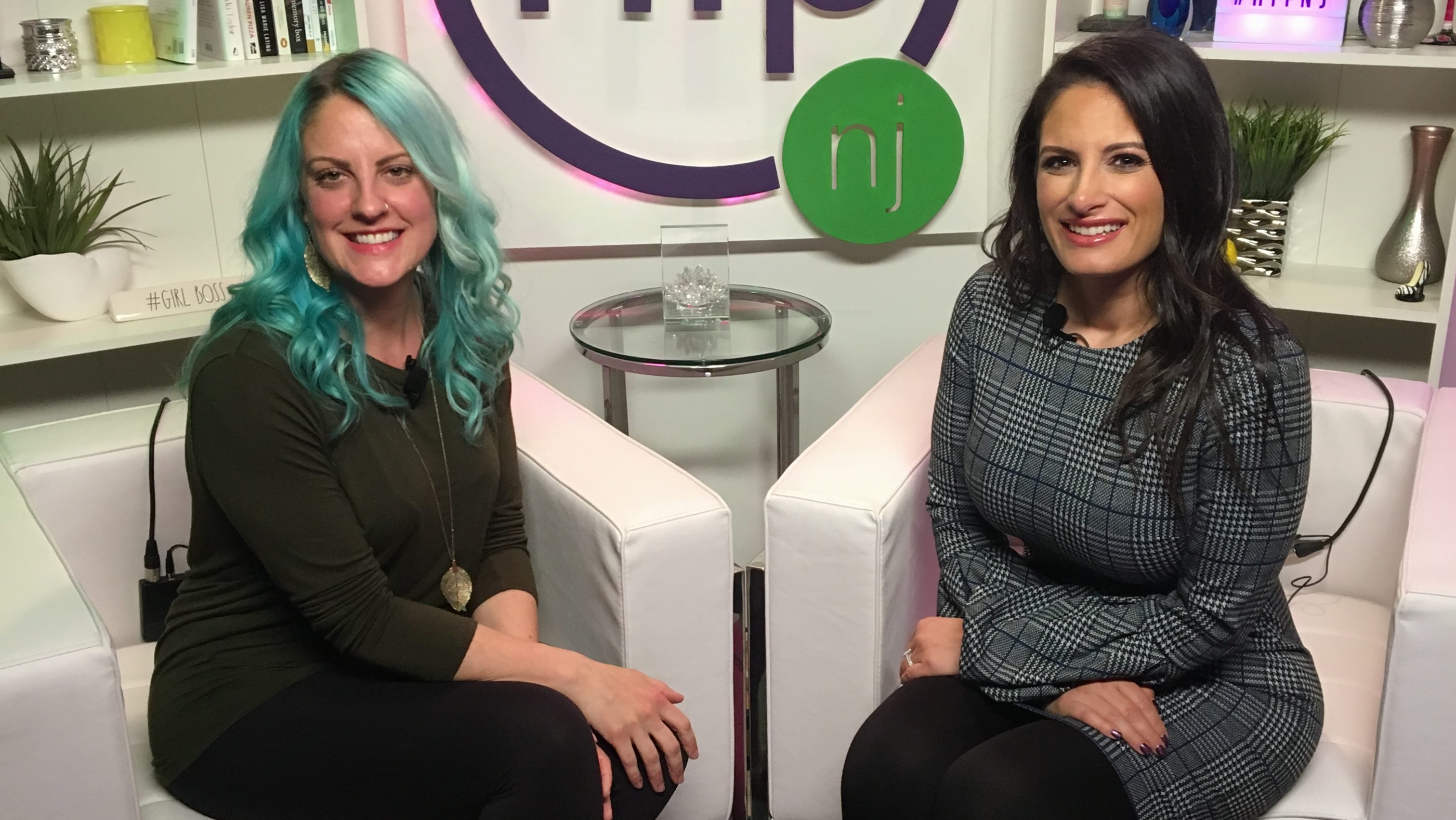 Bouts. Pivots. Blockers. Jammers.
If these terms ring a bell for you, then you're probably familiar with the Roller Derby. If not, then get ready to meet your new favorite sport and one of its fancier players: Fancy Nasty.
Fancy Nasty is a part of the Garden State Rollergirls, New Jersey's premier all-women flat track roller derby league, consisting of about 40 skaters on five teams: two traveling teams (Ironbound Maidens and Brick City Bruisers) and three home teams (Northern Nightmares, Jersey City Bridge and Pummel, and Gateway Grim Reapers).
One of the most well-known and most fun aspects of the Roller Derby is the player's names. They are often pun-y and always tough. Fancy Nasty, tells #HipNJ's Lisa Marie Latino that she was inspired by her off-track life as an author to choose a children's literature inspired name. She went with a derivative of the Fancy Nancy series and became, Fancy Nasty.
Now that you've been familiarized with the league and the names, it's time to brush up on the rules of play. Games, or bouts, are divided into 30-minute periods. Periods consist of jams, which last up to two minutes, where five players from each team battle to earn points: One pivot, one jammer and three blockers.
Jammers score a point for every skater from the opposing team that they can pass two or more times. The Pivot and the Blockers try to make it difficult for the opposing team's Jammer, while trying to help their own Jammer score.
Of course, this sport has a reputation for being tough and aggressive, but it's not wholly without rules and regulations. On the contrary, there are very strict rules about the kind of contact that can be made between players.
All of this add up to an hour of non-stop action and family- friendly entertainment! In fact, many of the women of Garden State Rollergirls are moms, themselves.
For their next home game, Saturday May 11, the Ironbound Maidens invite families to come and celebrate Mother's Day, by watching these empowering women take on the DC Rollergirls. Aside from watching this showdown on wheels, kids will have a change to design some Mother's Day cards with the women of Garden State Rollergirls.
This all-star face-off takes place at 7:15pm at the Inline Skating Club of America in North Arlington. You can get tickets at the door for $15, but advance tickets are available for $10 at  brownpapertickets.com
Be sure to follow these amazing ladies on social media!