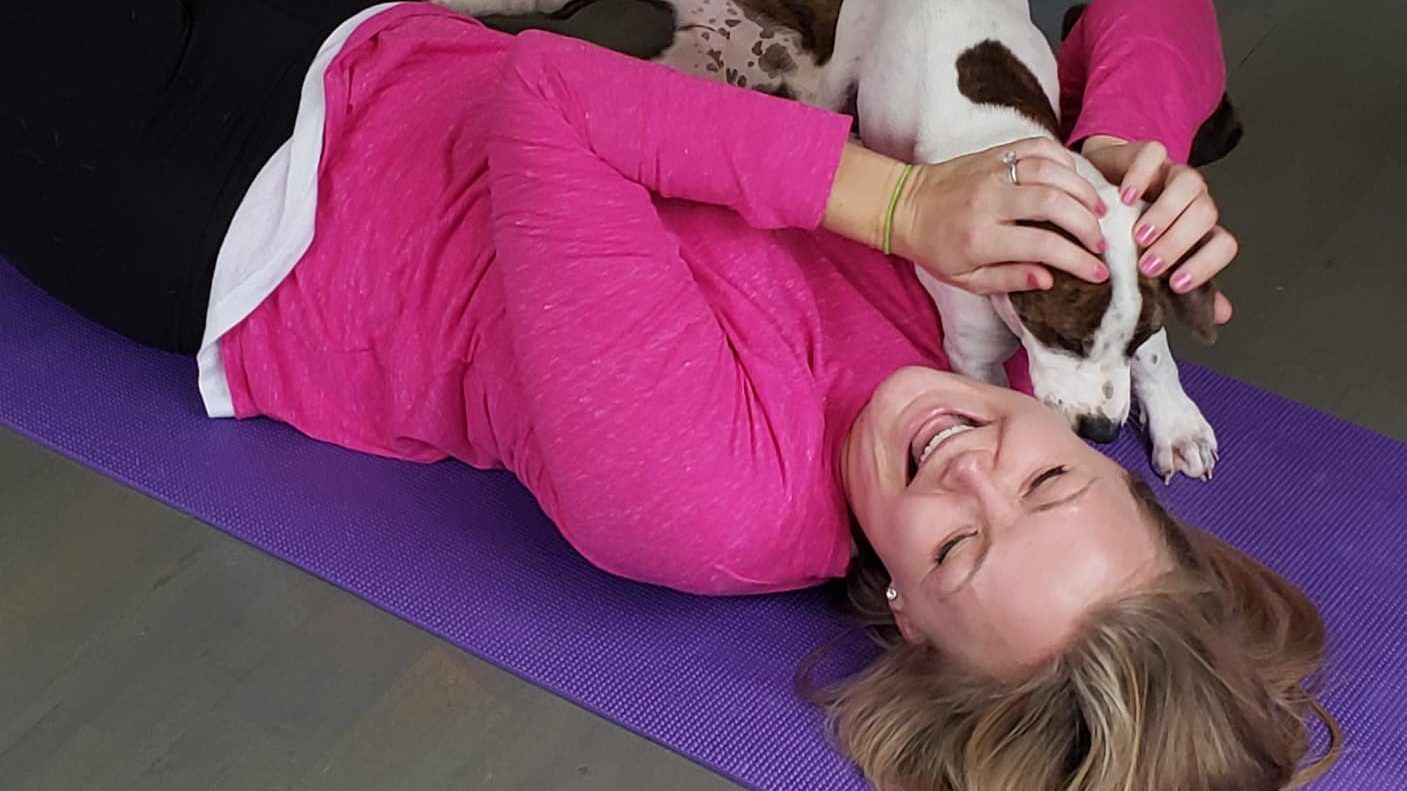 Sit. Lie down. Nama-Stay.
If combining adorable animals in need with tranquility of yoga is your idea of achieving nirvana, look no further than Doggy Noses and Yoga Poses.
#HipNJ's Alex Lee talks with founder Debra Furstenberg, and Jen Orlik, founder of The New Jersey Misfits Canine Rescue, who are just one of the rescue locations benefiting from Doggy Noses and Yoga Poses.
Here's how it works; Doggy Noses and Yoga Poses is not a shelter, a studio or a venue. They bust their tails to coordinate with a rescue shelter and a yogis to facilitate this lovable blend of yoga and animals.
During a one hour yoga class, adoptable dogs are free from their leashes to show off their own downward dog poses. Then, a portion of the proceeds are donated to the participating shelter in order to provide these neglected animals proper care.
And if during the magical one-hour class, you find a pup that becomes your perfect yoga partner (or interrupter), you can apply to make them your future roommate.
Even if you are unable to provide a home, you are providing the ability to socialize these four-limbed staff-ers which only increases their chance of finding their forever home.
You can find their full schedule across multiple states by visiting their website and following them on social media.
If you can't attend an event but still feel that tugging on your heart to rescue, you can find New Jersey Misfits Canine Rescue on Facebook. This non-breed specific rescue strives to find furever homes and fur-now homes with foster parents.