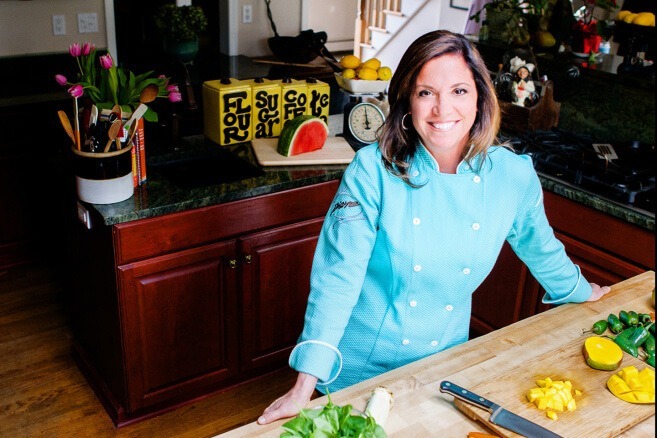 #HipNJ's Maria Falzo was joined in the studio by Diane Henderiks; Chef, Nutritionist and Host of "Fresh to Frozen and Back." This show teaches viewers how to properly prepare meals, freeze them and then bring them back to life later. The result is flavor-packed food that hits the table quickly, saving time and money – a winning recipe in our book!
In this segment Diane discusses one of her secret weapons for infusing flavor: marinades! They are super easy to prepare and freeze. Together, Diane and Maria put together a Curry Yogurt marinade and a Citrus Lime marinade – is your mouth watering, too?Both recipes come together in under three minutes and they go great with any protein. We envision these recipes being a hit at your first summer barbeque, whether as a sandwich, on a salad or just on their own.
Aside from being amazingly simple, these recipes taste great and encourage re-using left overs instead of letting them go to waste. Our favorite part is that you can prepare the meals on your own time, whenever it works best for your schedule!
To learn more about Diane and "Fresh to Frozen and Back" go to www.dianehenderiks.com or check out her show on Roku TV! Be on the lookout for Season Two, which will also be on Amazon Prime and iTunes.