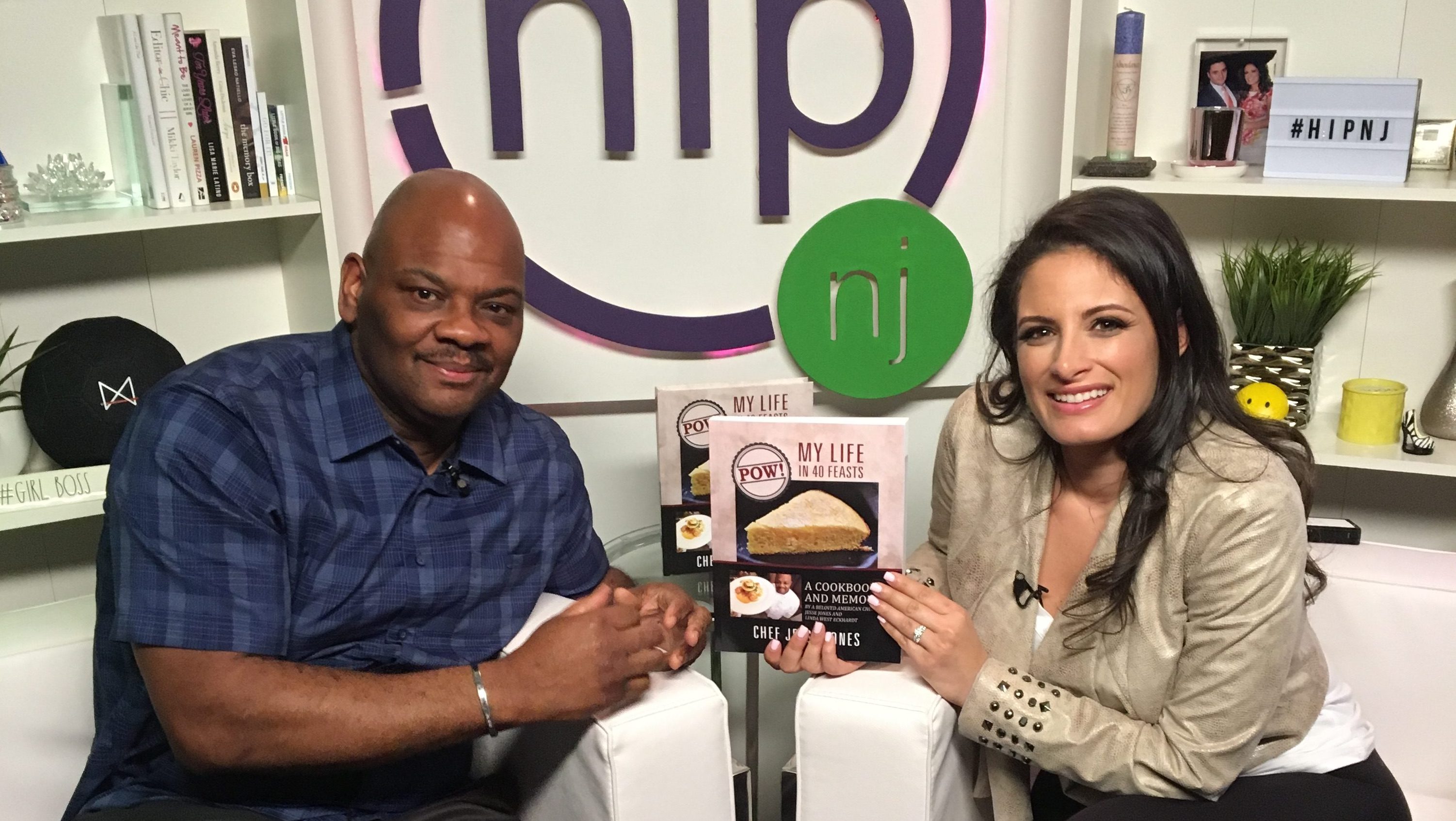 "POW!" is so much more than an exclamation or a catchphrase for Chef Jesse Jones. For him, it's a summation of how he got to where he is, and how he is going to keep on growing. To Chef Jesse, POW stands for Passion, Opportunity and Work!
Chef Jesse Jones took the time to sit down with #HipNJ's Lisa Marie Latino and discuss where this mantra came from and what it means to him. "It encompasses everything I have been through in my life. I've been passionate about food, I've been waiting for this opportunity and I've been willing to work hard for it."
Pairing well with his positive, determined attitude, Chef Jesse also brings amazing talent to the table. And in his new book, 'POW! My Life in 40 Feasts', he takes us on a chronological culinary tour of his favorite feasts to create throughout the year.
Serving as both a Cookbook and a Memoir, Chef Jesse explains the story behind each  of these feasts, like his New Year's Day Buffet (complete with a southern twist on French classics) or the feast he prepares for eldest son Tristan's birthday (Fried Chicken with Sweet Potato Waffles definitely make the aging process a little sweeter!).
Chef Jesse clearly has an emotional attachment to each plate. More than that, it shows the passion behind his cooking expands beyond the technique and the process, but it really lives with the people for whom he is cooking.
Speaking of people he has cooked for, Chef Jesse has served up some of his favorite dishes for some well known celebs, including: Brenda Blackmon, John Legend, Vince Curatola, "Sunny" Hostin, Jim Jones, Tyler Perry, Michelle Williams and Harriette Cole.
You can get a copy of Chef Jesse Jones' "POW! My Life in 40 Feasts: A Cookbook and Memoir" on Amazon, Barnes and Noble and Outskirts Press. And be sure to follow him on Instagram, Facebook and Twitter!