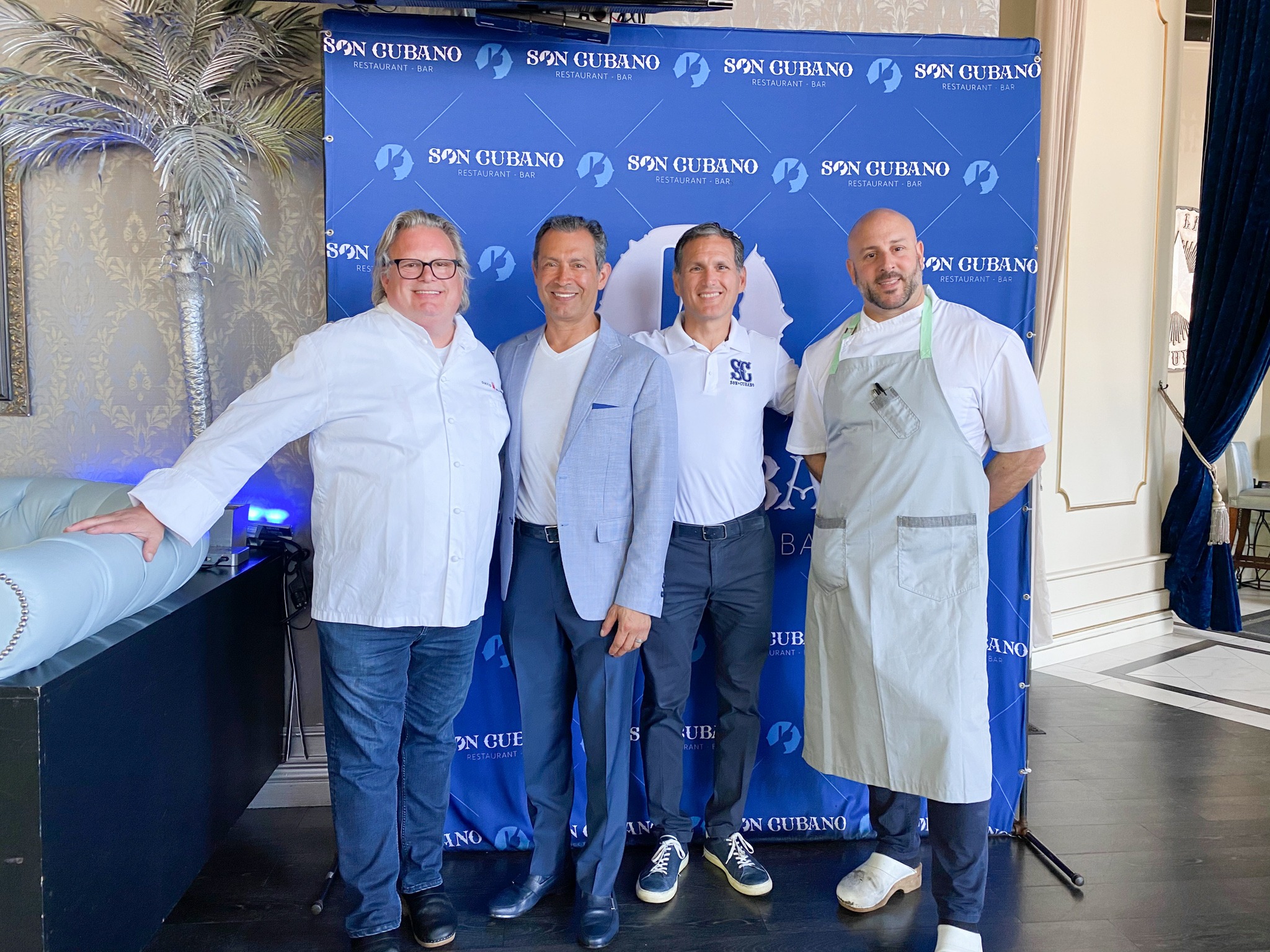 With reopening in early stages, local restaurants know how to keep New Jersey satisfied! Ten years after its opening, internationally-acclaimed chef David Burke has been named Culinary Director at Son Cubano in West New York, NJ.
Burke, who oversees multiple restaurants in the Garden State, has worked with Son Cubano owner Alexander Duran before. Since its opening in May 2019, Burke has also been Culinary Director of Duran's Ventanas in Fort Lee.
"David and I work extremely well together," says Duran.  "We've experienced much success at Ventanas, so it made sense to bring David and his team on board at Son Cubano as we celebrate our 10th anniversary."
After beginning in Manhattan's Meatpacking District, Son Cubano expanded to its New Jersey location in 2010. Serving savory Cuban cuisine with a dramatic view of the Manhattan skyline, Son Cubano blends classics with modern elegance.
"I enjoy working with Alex and his family," said Burke. "…The David Burke team will add another layer of flavor and flair to the very elegant, sexy and electric energy that already exists at Son Cubano."
As of Monday, June 15th, Son Cubano is once again open for outdoor dining. Burke says that restaurants will bounce back as cooped-up New Jerseyans crave new experiences close to home.
"The restaurant industry is a resilient group," said Burke. "I've seen a lot just in my career alone with 9/11 and Sandy. We'll figure it out…Once we get the green light we're going to get back doing what we love to do."
If you're still unsure about dining out, have no fear: Son Cubano is available for delivery and curbside pick-up.
To learn more about Son Cubano–and to make reservations—be sure to check out their website.
For everything Garden State, keep up with HipNewJersey.com!