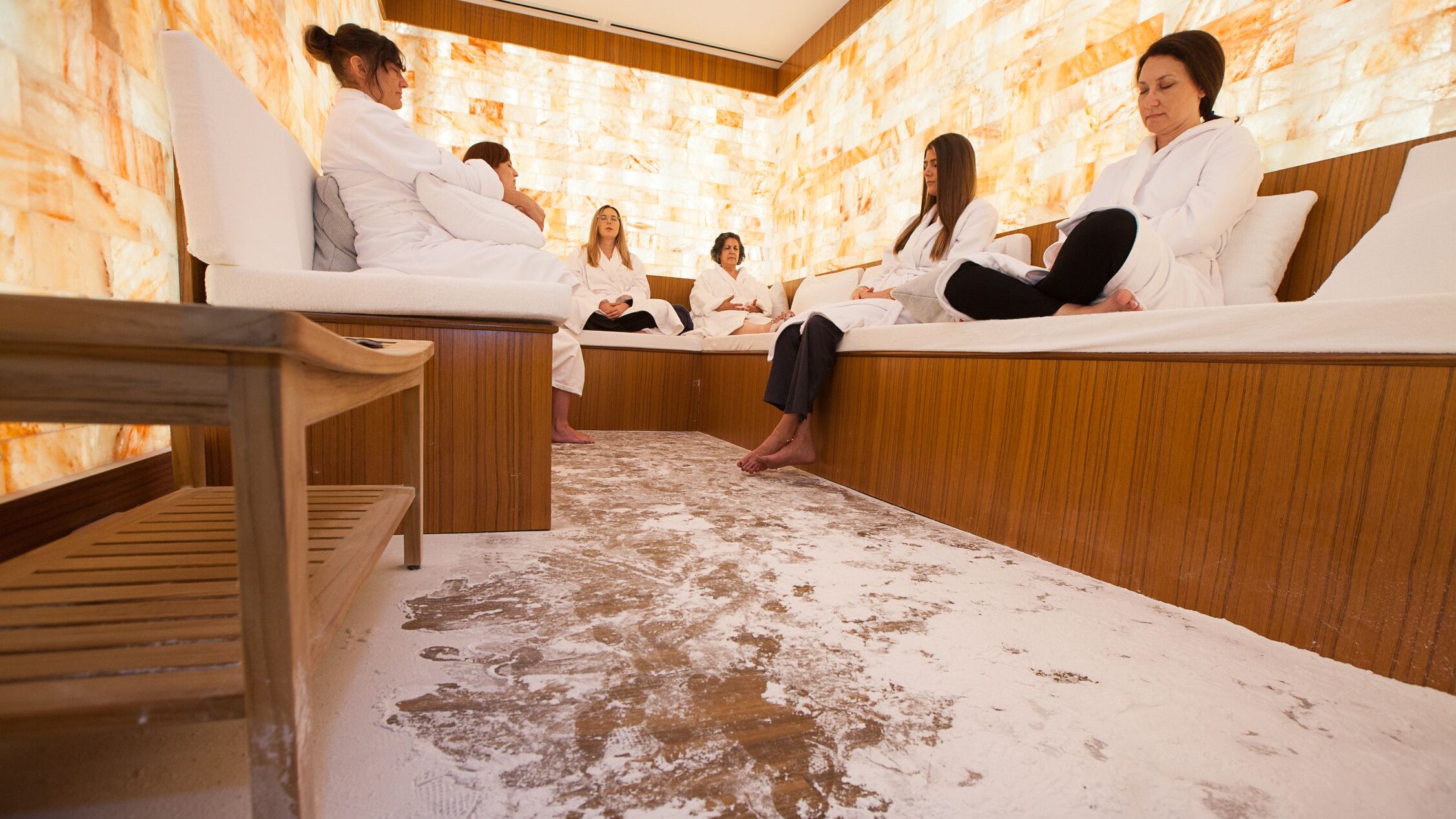 #HipNJ visited the Chambers Center by Palm Health in Morristown, New Jersey.
The Chambers Center is a personalized medicine clinic and wellness club. The center's services are led by functional medicine physicians, personal trainers, counselors and coaches (lifestyle coaches and wellbeing coaches). The center also provides acupuncture, cryotherapy, salt room therapy and infrared saunas.
"We're really here to support people across the spectrum of lifestyle medicine – which is nutrition, exercise, lifestyle and well-being coaching – as well as spa services, things that are focusing on body and beauty, such as massage, facials," Lauren Dal Farra, MD, CEO and founder of Palm Health, said.
People can obtain these lifestyle services through programs or annual memberships.
Rekha Mandel, MD, works at the Chambers Center as a primary care provider and lifestyle medicine specialist.
"As your physician, I'm your team leader. It's my job to work with you, as well as our navigators, to tell you what services are offered here," Mandel said. "At the end of the day, prevention is key, and that's what lifestyle medicine strives to do, and here at Palm, you can get everything under one roof."
The Chambers Center is open six days a week, from Monday to Saturday.
To learn more, visit the Chambers Center website or call (973) 971-6301. You can also follow the center on Instagram.
For all things Garden State, keep checking out HipNewJersey.com!