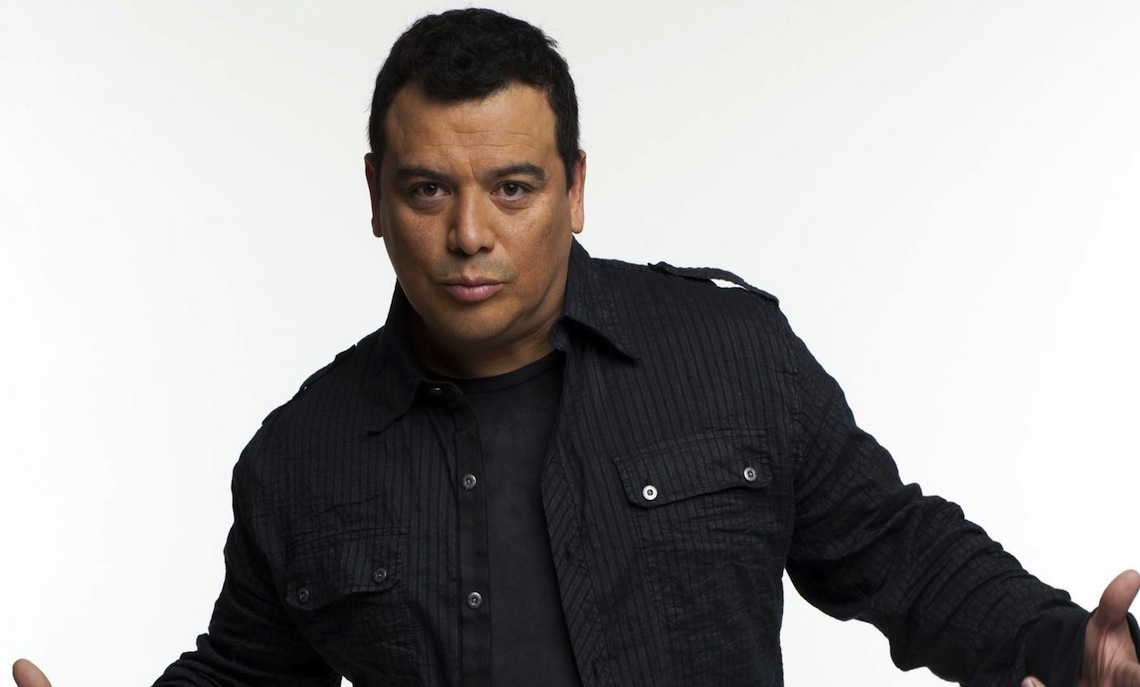 #HipNJ's Gina Cerniglia was recently at Pilsner Haus to celebrate the Hoboken Comedy Festival.  Gina got to hang out with one of the most popular comedians of the night (and in the country!),  Carlos Mencia of Comedy Central!
Carlos came all the way from Texas for the same reason so many others were drawn to the event- to raise money and awareness for the Liberty Humane Society.  The Society gives  homeless cats and dogs a chance to be adopted into loving homes in the Jersey City area.
Besides sharing his love of charity, Carlos gave #HipNJ some insight into his pre-show routine.  Carlos is actually very relaxed in the hours leading up to his set…but when the clock hits five minutes until show time, his nerves kick into super- high gear.  See, stars are just like us when it comes to public speaking!
Comedian, writer, and producer Dan Frigolette gave us the history of the festival.  This marked the fifth anniversary of the event in Hoboken, and the mission of the festival is to celebrate the city's entertainment independence! Hoboken has an amazing comedy scene, and the festival gives a #hip spotlight on the Garden State's funny bone!
For more information, visit www.HobokenComedyFestival.com.