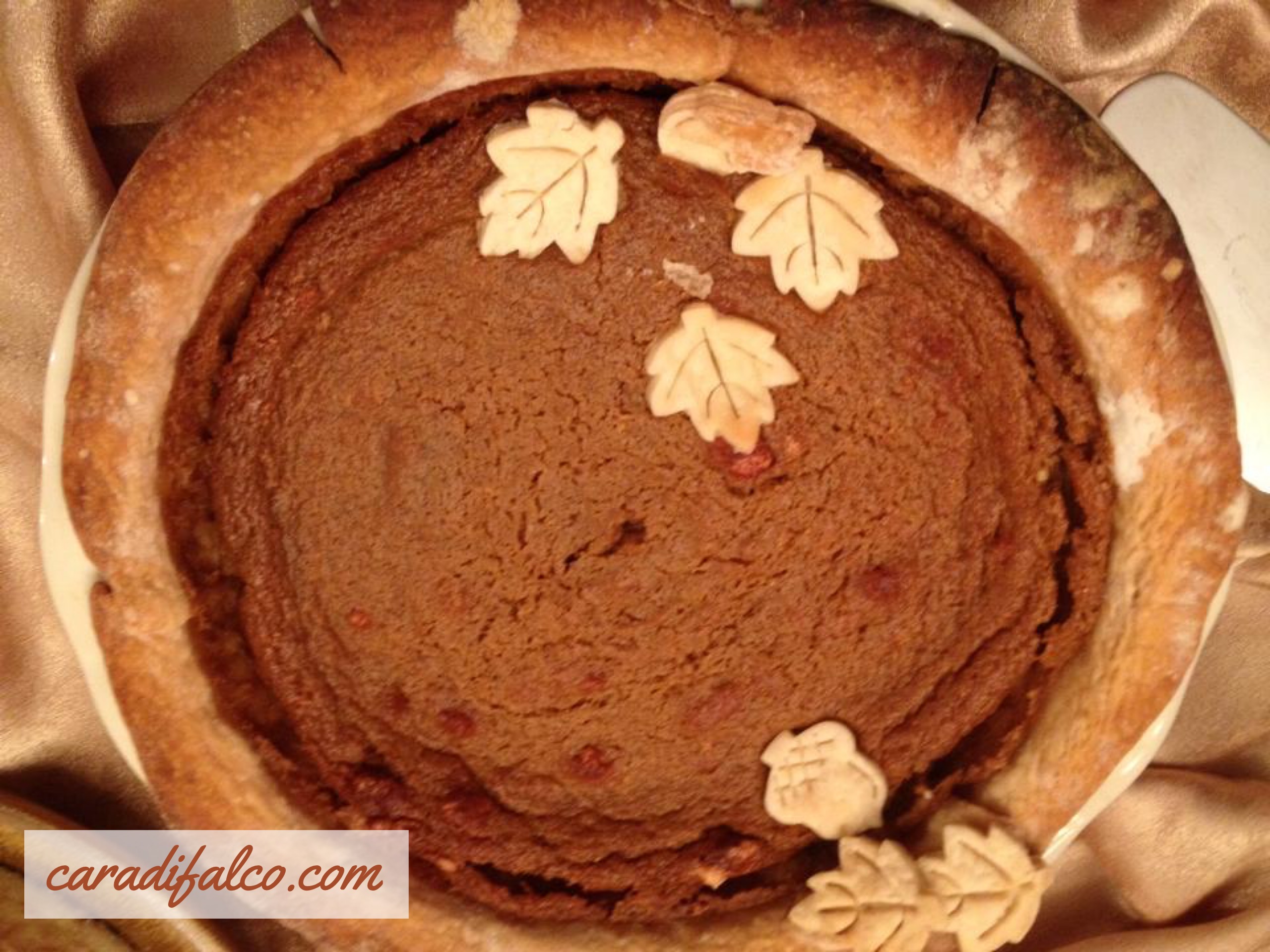 Today on Cara's Cucina, Cara Di Falco teaches us how to make Pumpkin Pie!
As we start getting ready for Thanksgiving, Di Falco shares this family recipe, courtesy of her great-grandmother. "Every time she brought it over for Thanksgiving, everybody went crazy," she says. Check out the ingredients for this delicious pie below.
Nonni's Pumpkin Pie
1 Homemade Pie Crust
1 15 oz. can pumpkin puree
1/2 c. dark brown sugar
1/2 c. sugar
1/2 tsp. salt
1 1/2 tsp. orange cognac liquor
1 tbs. ground cinnamon
2 tsp. ground ginger
1/2 tsp. ground nutmeg
1/4 tsp. ground cloves
4 eggs
1/2 c. heavy cream
1/2 c. milk
Watch the video above to learn how to make your own, and click here to see the official Cara's Cucina recipe!
If you make this at home, be sure to post it on Instagram along with the hashtag, #CarasCucina.
Buon Appetito!