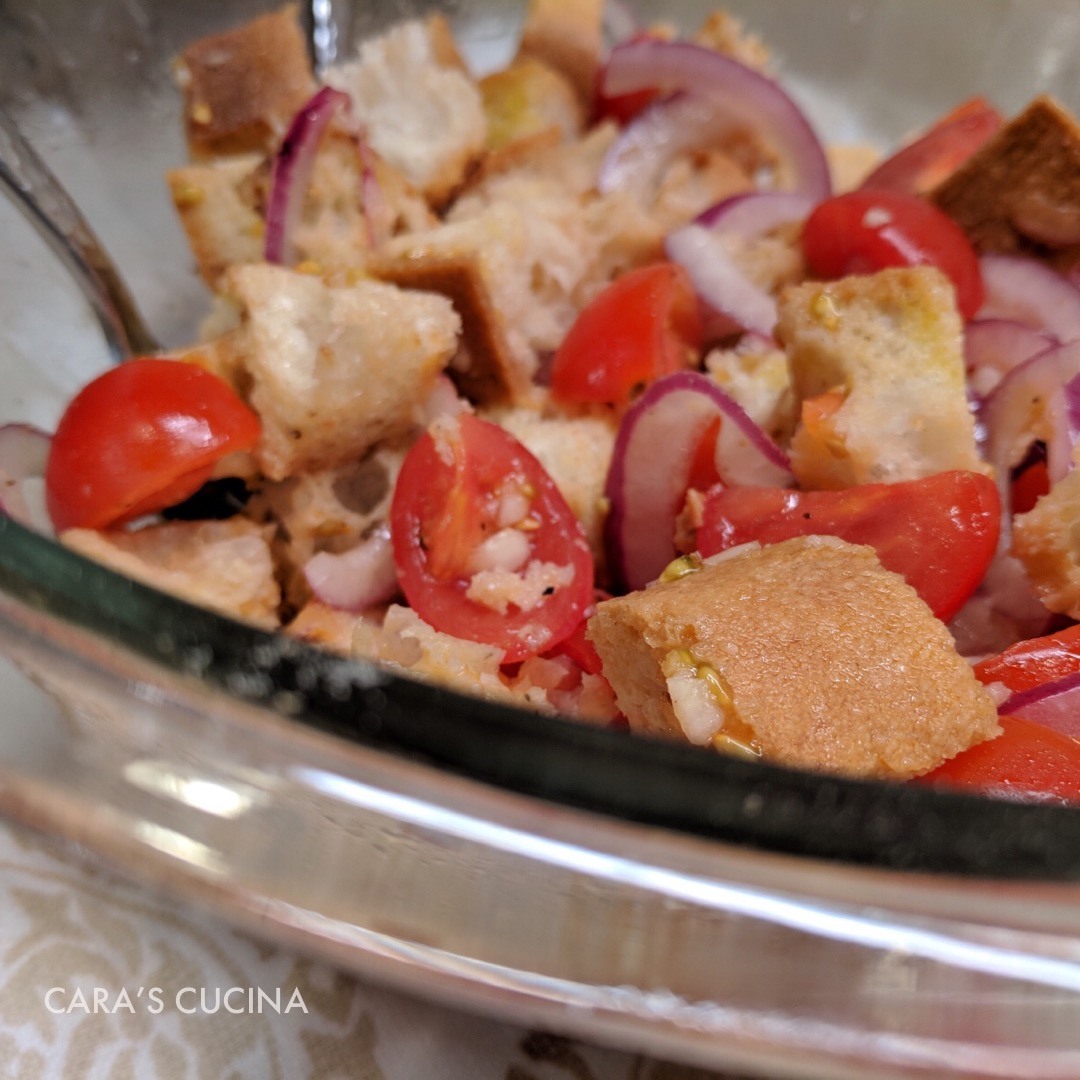 Today on Cara's Cucina, Cara Di Falco teaches us how to make Panzanella Salad!
"This salad is SO easy and loaded with flavor," Di Falco states in the recipe's accompanying blog. "Letting it soak up that extra virgin olive oil, the white balsamic and even the juices from the veggies makes it the perfect summer staple!"
Check out the recipe, which serves four, below!
Panzanella Salad

2 C. stale, crusty bread, cubed
1 C. cherry or grape tomatoes, halved
1/4 of a red onion, sliced
extra virgin olive oil
white balsamic vinegar
salt & pepper
Watch the video above to learn how to make your own, and click here to see the official Cara's Cucina recipe!
Buon Appetito!