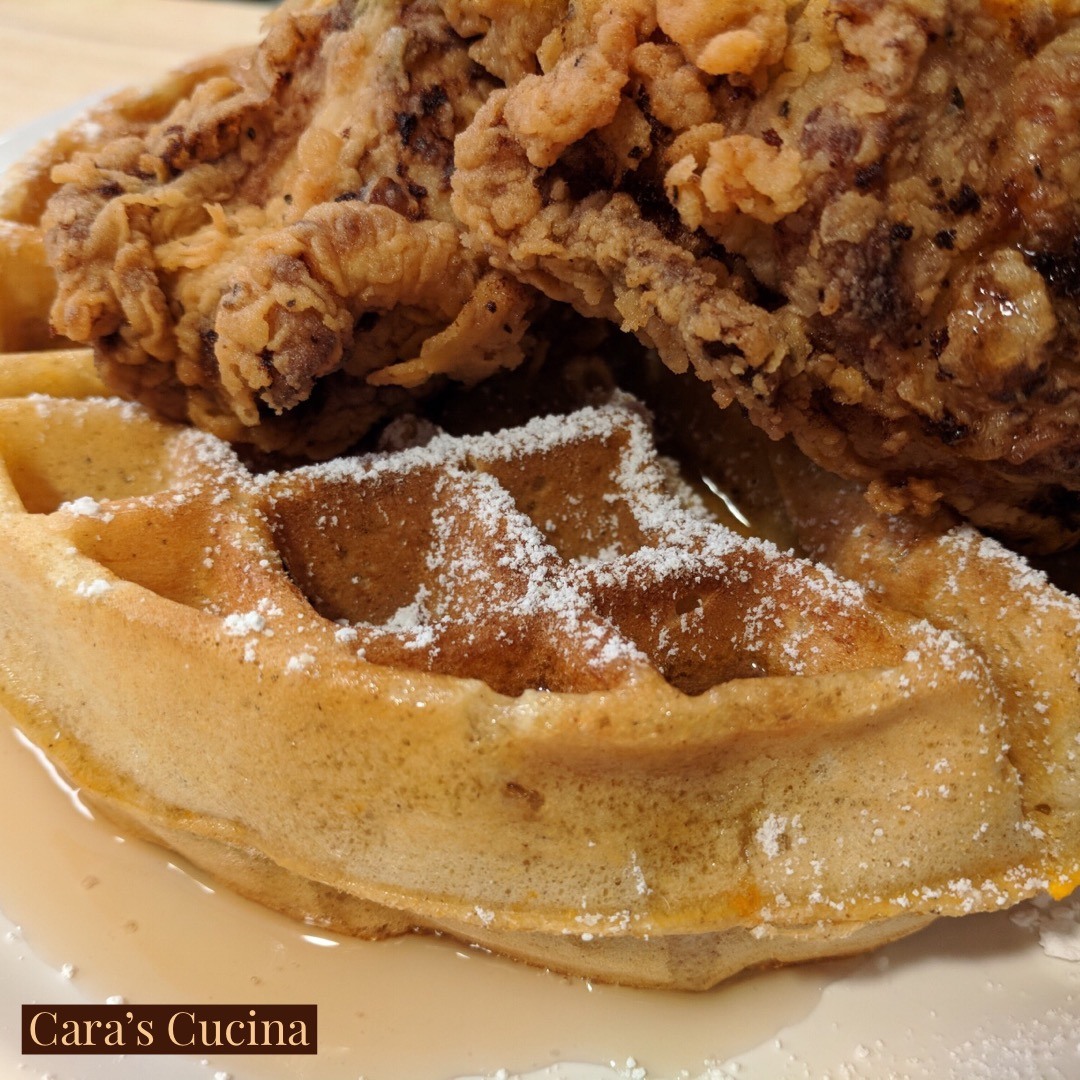 Today on Cara's Cucina, Cara Di Falco teaches us how to make Chef Jesse Jones' Chicken & Waffles!
"I don't know that I've met many people who work harder, or with more passion, than Chef Jesse Jones," Di Falco states in the recipe's accompanying blog. "To finally see that vision realized in the pages of his cookbook is incredibly satisfying. A nice reminder to keep going, keep struggling, because you WILL get there."
Check out the recipe, which serves four, below!
Southern Fried Chicken
3-4 lbs. chicken
1 qt. buttermilk
2 tsp. paprika
1 tsp. hot sauce
2 Tbs. cornstarch
1 tsp. white pepper
2 tsp. garlic powder
1 tsp. black pepper
2 tsp. onion powder
2 C. all-purpose flour
1 tsp. fresh thyme leaves
Chef Jesse's Sweet Potato Waffles
2 C. cake flour
3 tsp. baking powder
1/2 tsp. salt
1 tsp. cinnamon
1/2 tsp. allspice
1 Tbs. granulated sugar
2 tsp. light brown sugar
1/2 C. vegetable oil
1 1/2 C. buttermilk
1/2 tsp. pure vanilla extract
1/2 C. unsalted butter, melted
3 large eggs, separate yolks from whites
1 small sweet potato, baked, peeled and mashed

Watch the video above to learn how to make your own, and click here to see the official Cara's Cucina recipe!
You can purchase Chef Jesse's book, POW! My Life in 40 Feasts, here.
Buon Appetito!