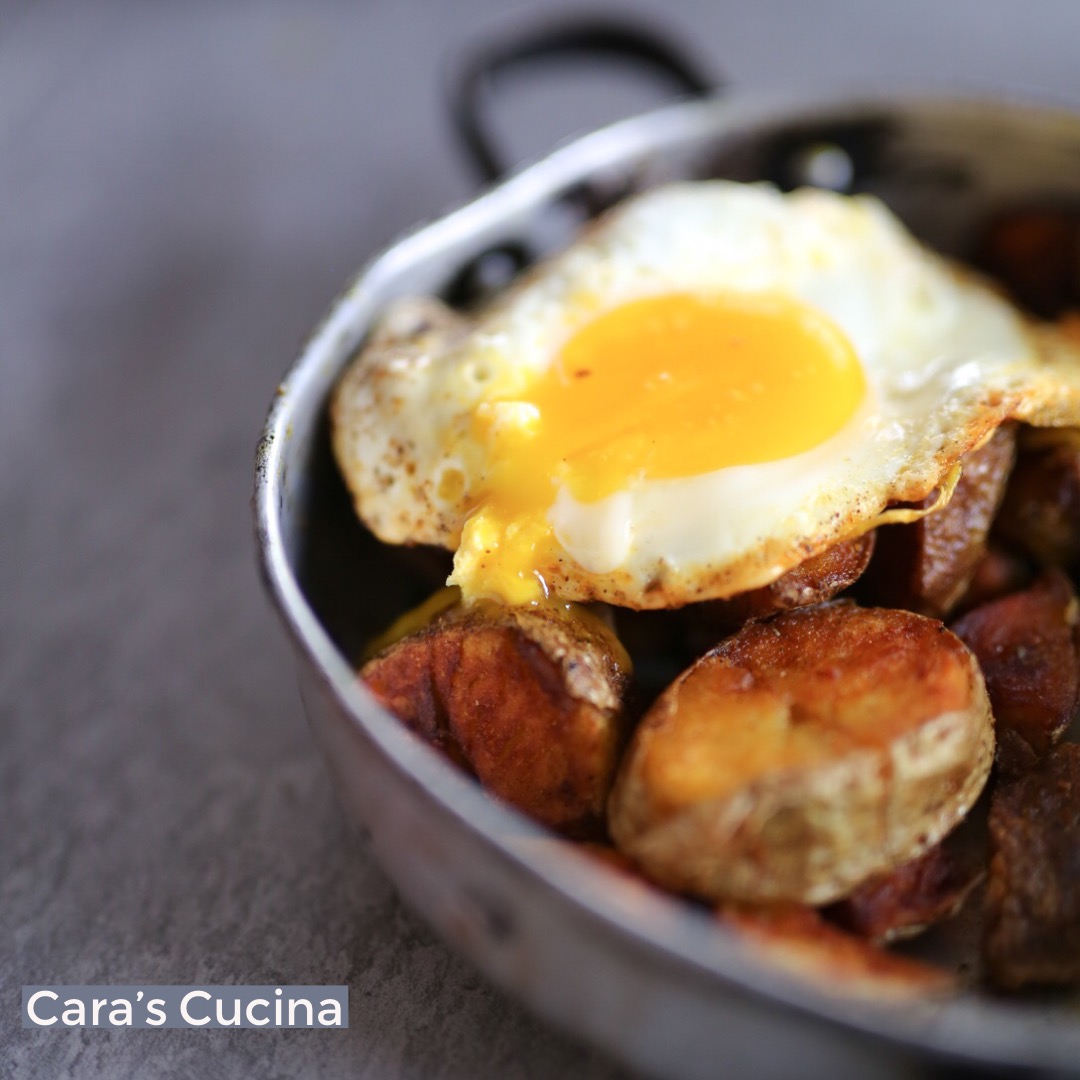 Today on Cara's Cucina, Cara Di Falco teaches us how to make Mediterranean Spiced Breakfast Potatoes!
"My family LOVES these Mediterranean spiced potatoes," Di Falco states in the recipe's accompanying blog. "They're so easy to make, I even toss some together on weekday mornings!" Add this delicious recipe, which serves four, to your repertoire today.
Mediterranean Spiced Breakfast Potatoes
4 large, yellow potatoes (russet will also work)
1/3 C. sunflower oil
1 tsp. salt
1/2 tsp. black pepper
2 Tbs. cumin
1 Tbs. coriander
2 Tbs. smoked paprika
1 Tbs. turmeric
1 tsp. cardamom
Watch the video above to learn how to make your own, and click here to see the official Cara's Cucina recipe!
If you make this at home, be sure to post it on Instagram along with the hashtag, #CarasCucina.
Buon Appetito!