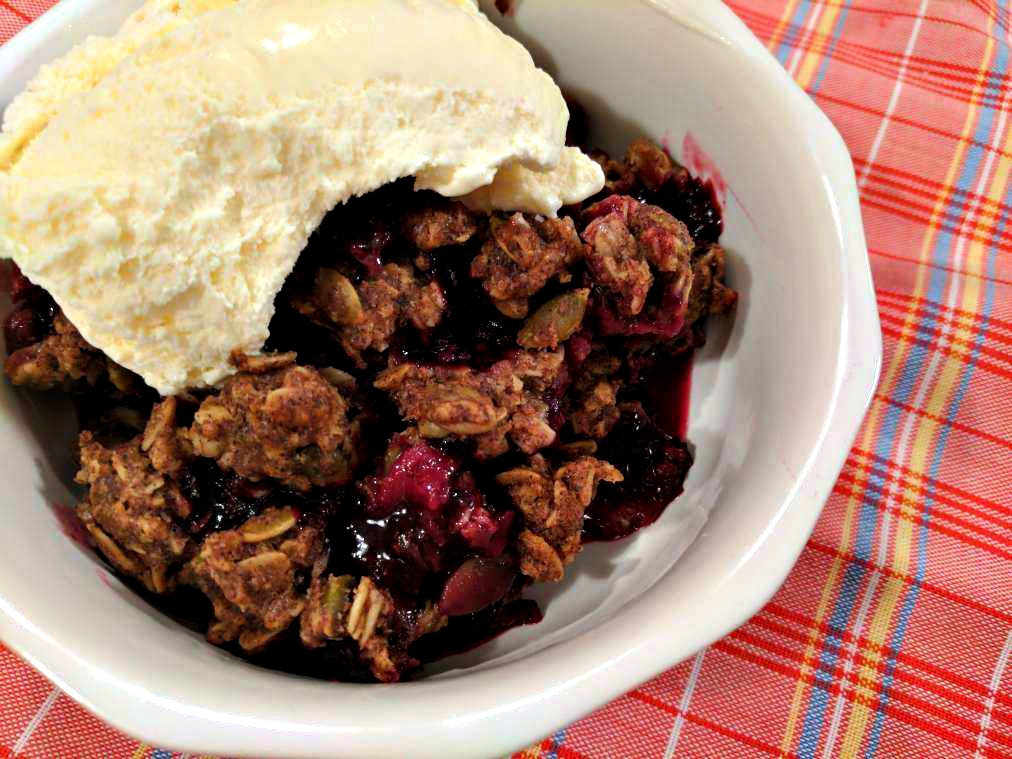 Today on Cara's Cucina, Cara Di Falco teaches us how to make a delicious Berry Cobbler!
Summer's bounty of berries gave inspiration for this scrumptious cobbler. Check out the ingredients for this dish, which serves 6, below.
Berry Cobbler
For the Filling
4 c. mixed berries (blueberries, strawberries, blackberries, raspberries)
1/2 c. sugar
1 tsp. vanilla
zest and juice of 1 lemon
For the Crumble
1 c. rolled oats
1/4 c. flour
2 tbs. brown sugar
1/4 c. pumpkin seeds
1 tbs. cinnamon
pinch of salt
1 stick of butter (softened to room temperature)
Watch the video above to learn how to make your own, and click here to see the official Cara's Cucina recipe!
If you make this at home, be sure to post it on Instagram along with the hashtag, #CarasCucina.