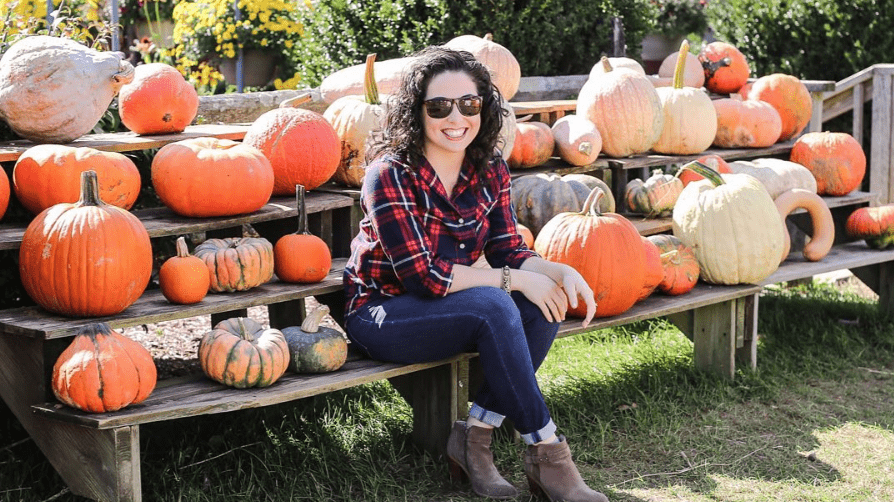 This week on Hip New Jersey, we welcome Host of Emmy Nominated YouTube Show "Cara's Cucina", Cara Di Falco to tell Hip New Jersey's Lisa Marie Latino all about an easy and "idiot proof" recipe for the Thanksgiving holidays, a no-bake pumpkin pie!
Cara and Lisa Marie walk us through the simple steps to make this delicious Thanksgiving treat. No need for expensive kitchen gadgets to make this recipe, as Cara always makes sure her cooking requires only the most common household appliances, such as hand mixers.
With simple ingredients and incorporating cooking tips from her great grandmother, Cara's cooking is something that everyone can learn and incorporate into their daily lives.
Using ingredients such as cinnamon, which is an anti-inflammatory and detoxifying agent, means that this food tastes good and is good for you! Ziplock piping bags and pie cups from your local grocery store are all you need to zest up any holiday occasion. This recipe is also good to make and eat the mousse all alone. So, if you have anyone who is gluten free and can't eat the pie cups they have their own dessert as well!
Cara's Ultimate Thanksgiving E-Book has many options for the holidays, including 5 new recipes for 2019! You are going to want to get you hands on this book. You can find this recipe for the no-bake pumpkin pie included their as well. She also is doing something really special. Cara is planning a 10-day cuisine trip to Italy and tickets are going fast, so make sure you head down to CaraDiFalco.com for more information.
To get the recipe that you saw Cara make today click here!
For everything Garden State, keep browsing HipNewJersey.com.