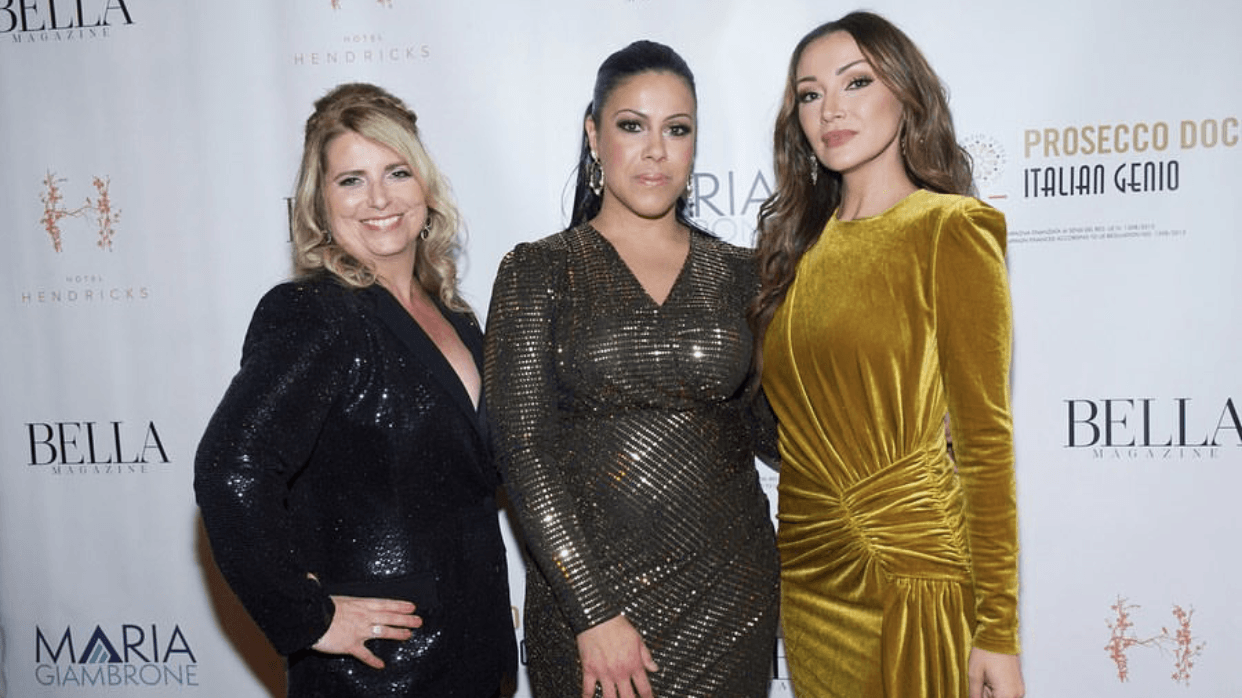 #HipNJ's Alex Lee went to the Bella Launch Party to speak with Vanessa Coppes, Jill Martin, and Marc Bouwer on the latest fashion news!
Chief Executive Officer of Bella Meida + Co., Vanessa Coppes, designed the cover of Bella magazine. She says this vision came to her in a dream and she knew right away this would be the cover of the magazine. The words "fashion feast" came together for her. As she mentions the two things that bring people together are food and great clothes. In the future, they are working on their next cover, the Gratitude issue. In this issue they will continue to highlight more women and more diversity to express love and support.
Jill Martin, Sportscaster and TV Personality, gave some great advice about listening to what you think, not what others think of you. She states, "As long as you stay in your lane and you're kind, that's really important. That has served me well." Martin also says that you should be your own cheerleader. She does a segment on the Today Show called "She Made It," and it's about women entrepreneurs who have made something out of nothing. Every entrepreneur has said the same thing, which is to believe in what you do so wholeheartedly or there will be no winning.
Fashion designer, Marc Bouwer, was featured on the cover of Bella Magazine. He says every creative person wants to be on the magazine, and he's happy about being kept relevant. One of Bouwers designs was worn by Alvina Stewart, Anthony Anderson's wife, on the red carpet of the Emmys. Most celebrities rent gowns from designers, but Stewart bought Bouwer's dress from Neiman Marcus which he thought was really cool!
For all things Bella Launch Party and Garden State, keep checking out HipNewJersey.com