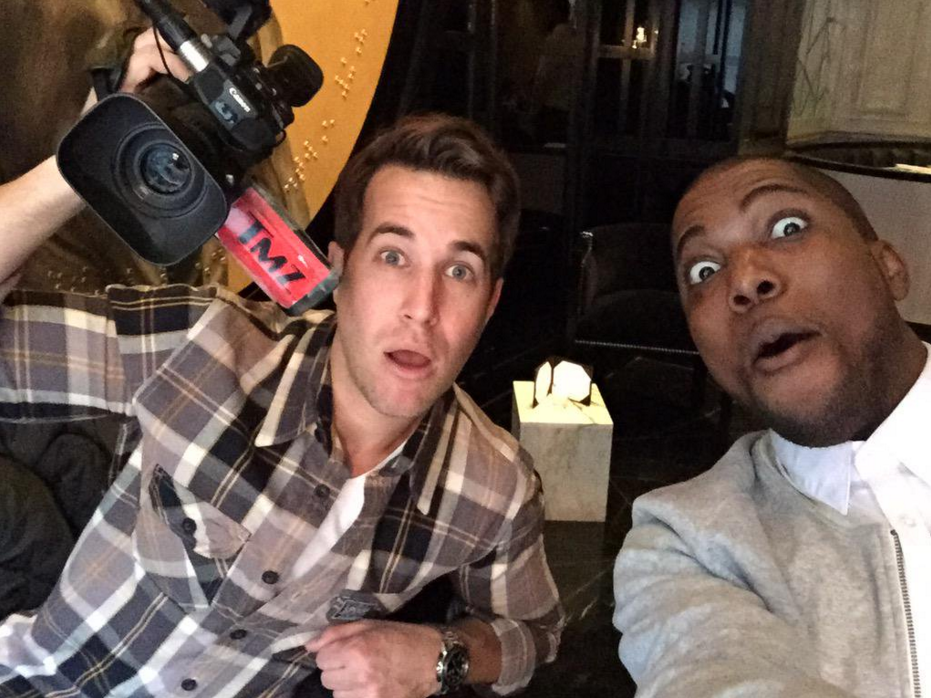 TMZ's Adam Glyn is definitely not the type of paparazzi that celebs hate.
This Union, New Jersey native is a one-of-a-kind journalist who many stars actually love chatting with.
Hip New Jersey found out what it's like being behind the TMZ cameras and got the 411 on all of your Hollywood favorites.
Adam tells us:
"I don't consider myself paparazzi. I consider myself a fun journalist. I don't case around celebrities, and if they're not into it, I walk to other way and they walk the other way.
TMZ brought back the journalism into news. They say, what happened? But what about this? But what about that? And keep questioning things and therefor you make stories out of stories.
I get to interview everyone on all platforms. I've done politics. I've interviewed Jimmy Carter. I've done stuff with Beyonce! LeBron James, Michael Jordan… I've seen it all."
Adam thinks Kim Kardashian is great and says that Kanye West is "actually a nice guy" despite his notorious reputation for being a complete jerk.
Adam speaks highly of Joan Rivers. He tells us that she used to take off her earrings and give them to him She'd tell him to pass them along to his mother or grandmother. How sweet — RIP Joan!
Adam gets to go places most people could only dream of! Adam's favorite experience working for TMZ was when he got a backstage pass to his favorite band, the Dave Matthews Band, and hang out with the band after the show in their trailer.
In order to spot the most celebs, Adam starts his day uptown in NYC and heads down to the West Village, SoHo, and East Village later in the afternoon. He stops in restaurants and cafes, bumping into stars along the way.
"At the end of the day, you have to respect the hustle," says Adam.
For more on Adam's adventures, follow him on Twitter!