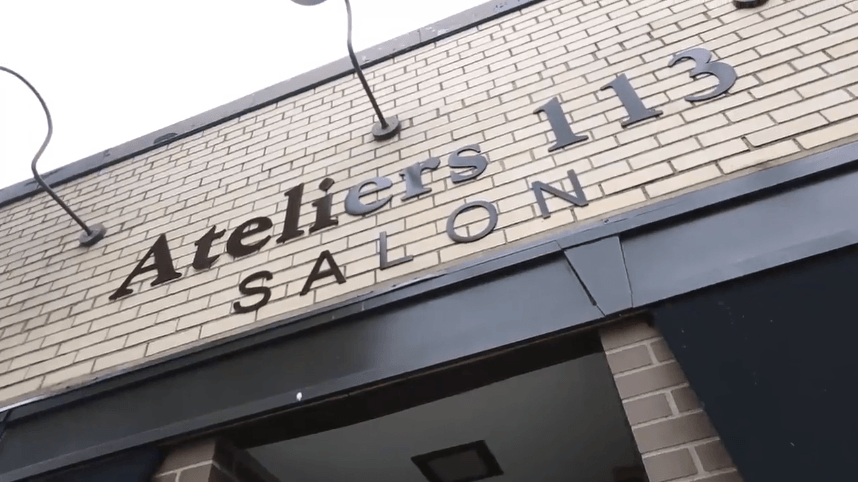 Sure, we'd all love to travel the world and get pampered by beauty masters from all over. Ateliers 113 in Summit, NJ is bringing a little piece of that dream to life in their gorgeous Salon!
#HipNJ's Alex Lee welcomes Ateliers 113 owner, Michelle Azouz and Master Designer, Ruben Torres to the studio to talk all about what it takes to be successful in today's beauty industry.
This full-service salon focuses mainly on hair design – the true passion of owner Michelle. And with this multiple award-winning professional at the helm, this salon isn't following the trends, they are setting them! Her 20-plus years of experience include training and traveling through the United States, Europe and North Africa.
Michelle and Ruben are seeing more and more fun color requests coming through their door. So whether you want to keep it natural looking, or are "dye"ing to know how you'd look like with full on rose gold tresses, Ateliers 113 has the knowledge to elevate your look.
Ateliers 113's extensive menu includes precision cuts for men and women, perms and special event styling. With Prom and Wedding season upon us, this is definitely where you want to get your hair-glam on!
They are also strong believers in maintaining healthy hair through a healthy scalp, offering scalp treatments and massages for that extra level of pampering.
As a Master stylist, Ruben brings the perfect blend of passion and technicality. While he remembers being inspired as a young boy by his own mother's post-pampering joy, he knew the importance of a vast education. "It's nice to be artistic, but at some point you need to make sense of what you're doing…so there's a technical side to it as well."
To learn more about Ateliers 113, visit ateliers113.com and follow them on Instagram and Facebook.