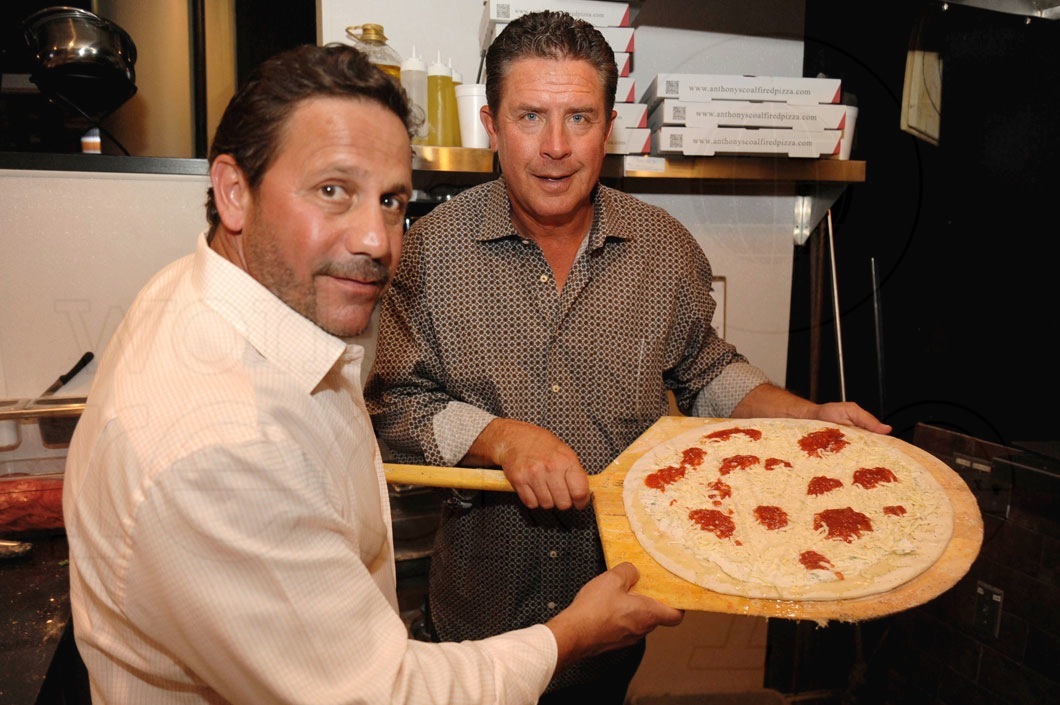 Anthony's Coal Fired Pizza just opened their 49th location in #HIPNJ! Partner and Hall of Fame Quarterback Dan Marino was there to enjoy the festivities. The location in Marlboro marks their sixth location in New Jersey!
While Sunday night's entertainment was not announced to the general public, word quickly got out that Dan Marino was there and the restaurant was buzzing. Dan, a partner in the restaurant chain, kindly obliged to take pictures and sign autographs for dozens of fans and customers alike throughout the evening.
#HIPNJ's Kendall Zoppa got a chance to chat with owner Anthony Bruno about his business and more specifically the pizza. "What makes (our pizza) different is the authenticity of it," said Anthony. "We keep it really simple and we have a real coal oven, which makes a difference."
Anthony's Coal Fired Pizza already has 49 locations across 5 states in only 13 years of operating.
"It's amazing the level of excitement from the customers when they know we're coming to town," said Chief Marketing Officer Nick Castaldo. "Most pizza in the marketplace is middle of the road and when people hear that we're coming and it's the authentic coal oven pizza, they get excited."
And it's not just pizza that Anthony's is known for; their buffalo wings and salad dressing are just as tasty and original as the pizza.
"We had the chicken wings and they were amazing," affirmed customer Kevin McQuade. "Everything on the menu is just phenomenal."
Dan believes that a big factor of his restaurant's success is the vibe surrounding Anthony's. "It a family atmosphere," said Dan. "You can watch sports on TV and it's a really comfortable place to go to and it's been that way since we opened the first one."
If you're curious as to what's next for Anthony Bruno and the gang, they plan to ship up to Boston to open more coal fired pizzerias in another big sports market.
For more information on Anthony's Coal Fired Pizza, please visit ACFP.com.