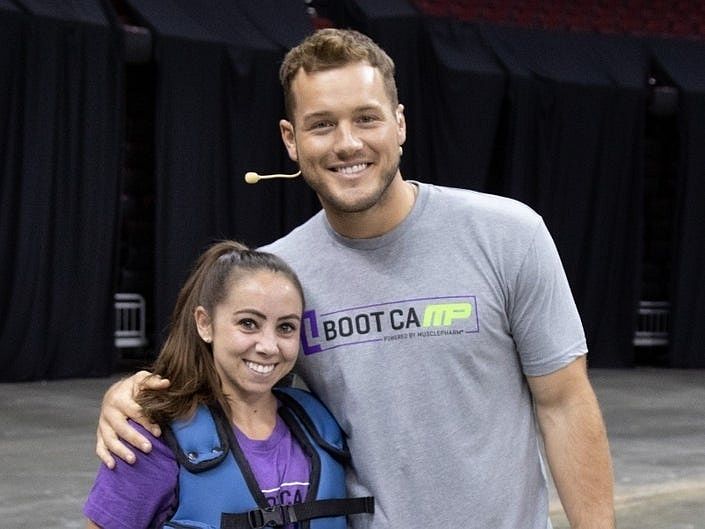 Who would have thought that watching the Bachelor every week would lead to receiving a gift that would impact your daily life? For Brick resident, Amanda Rutherford, it was completely life changing.
Up until a few weeks ago, daily tasks were a bit of a juggle for the 32-year-old, who has been living with cystic fibrosis since she was 6 months old. This genetic disease causes mucus to build up in her lungs, making breathing a struggle. Thus, she would have to use nebulizer treatments of medications to thin out the build-up on her lungs, in order to prevent infections. It was pretty time consuming for Rutherford, who would have to sit in her living room, attached to an 80 lb. breathing machine for an hour, three time a day.
This was a hassle for Rutherford, who crams multiple doings in her day, including working two jobs, as well as staying active with tons of physical activities.
It wasn't until watching the last season of the Bachelor, one of her favorite shows, that she learned about the Colton Underwood Legacy foundation for cystic fibrosis. Colton Underwood, one of the contestants and a former NFL quarterback, started the foundation in 2015 when his cousin was diagnosed with the disease at birth.
The Legacy Project aims to present an AffloVest, a mobile vest which clears and maintains the mucus build-up on the lungs, to one patient in every state. The New Jersey vest was presented to Rutherford at the boot camp fundraiser in Newark.
Underwood was amazed by Amanda Rutherford and her journey, stating, "The way that she attacks every day is super inspiring."
Rutherford states that the new vest, which is battery powered, allows mobility, making it easy to tackle her daily tasks and activities!
"This new vest to me means freedom and quality of life," she states, "I can't imagine even being able to cook dinner, feed my dog, be doing laundry, you can wear it while you're doing that. The benefits of that are going to be immeasurable to me."
Underwood is continuously inspired by the patients he has helped with the foundation, stating that the follow-up stories mean everything to him.
"It's really cool to see the impact it has on the patients and the families. It really allows them to break free of those hoses and those cords that chain them to the wall."
For more information on the Legacy Project, click here.