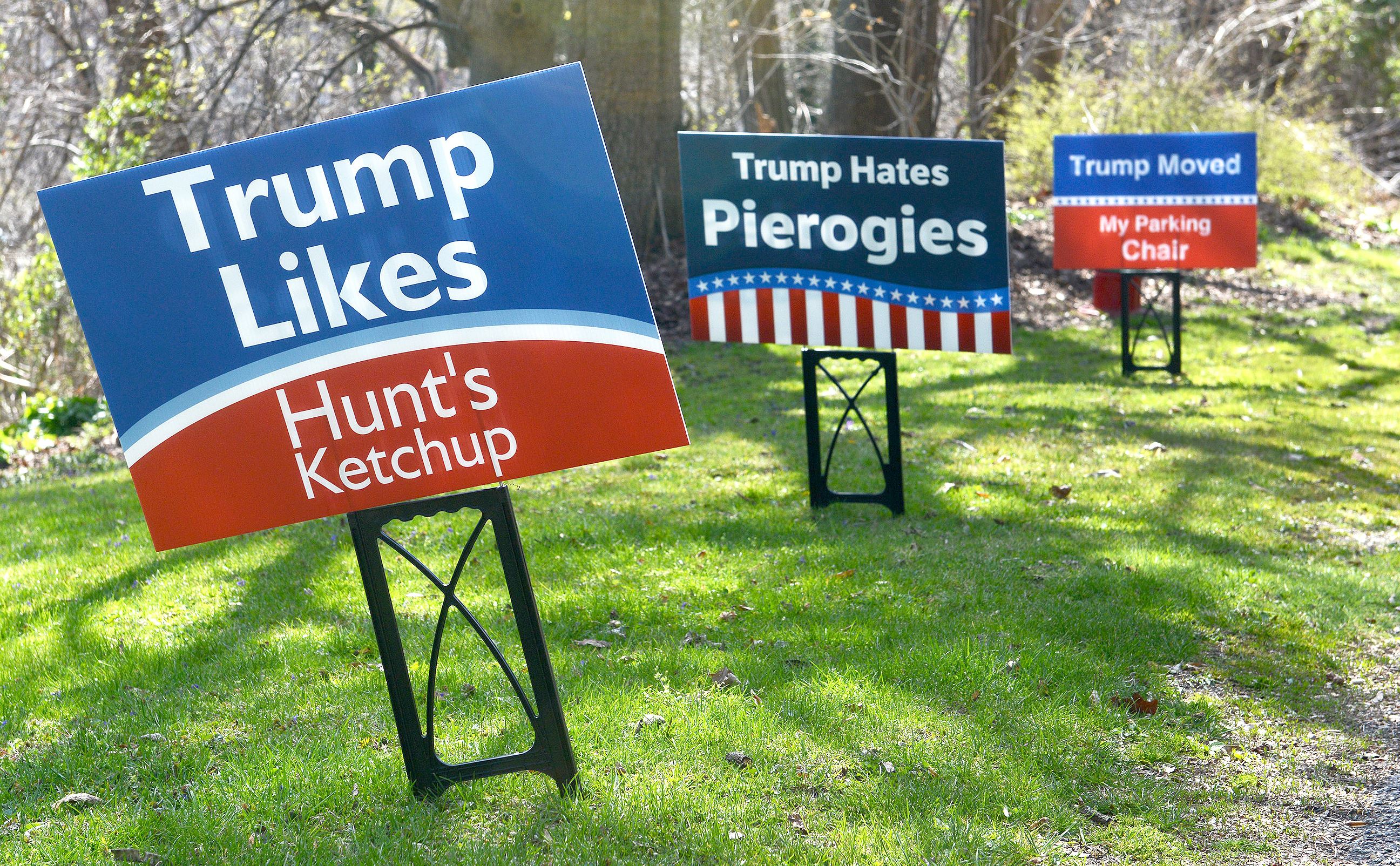 Some people may feel that the 2016 presidential campaign yard signs have just been taken down, but people are already starting to see clusters of new signs pop up as we near the mid-terms later in the year.
Leading custom business signage and décor company, Sheildco, decided to conduct a survey of 3,000 Americans to find out exactly what we think about yard signs, and in particular, our neighbors' signs.
Shockingly, ShieldCo's survey revealed that 30.4% of Americans. 1 in 3 people would be irritated if their neighbor put up a political yard sign. Out of all 50 states, it is California people, with a huge 49% saying they would be irritated if a neighbor erected one. So you may get an earful from a neighbor if you put up a sign in the Golden State!
Closely following are people of The Garden State – a strong 42.9% of New Jersey people find their neighbors' signs irritating and annoying. They are actually the 4th least tolerant in the country when it comes to their neighbors' expressing their political views with yard signs. Regardless, the survey does show that the majority of New Jerseyans, whether Republican or Democrat, must be of the belief that everyone should have the right to express their opinion.
Because of yard signs, bumper stickers or fury-inducing Facebook statuses, it seems most of us are aware of neighbors' party affiliations. In fact, 85.8% of those surveyed said they know their neighbor's political views – useful information for avoiding awkward conversations!
Luke Markey at ShieldCo commented on the survey results saying, "While some people limit the political discourse to the dinner table, others prefer to be more vocal with their opinions – often in the form of political yard signs. However, our survey shows that nearly 1 in 3 Americans would be irritated if their neighbor put up a political yard sign, even though 45.4% of Americans don't believe that they have the ability to influence an election in favor of a candidate or party. More importantly, over half of us are unaware that each state has particular laws regarding the use of political yard signs. It's imperative you familiarise yourself with the rules for political yard signs in your state before putting them up, or you could end up breaking the law as well as irritating your neighbors!"
Political Signage Infographic Here