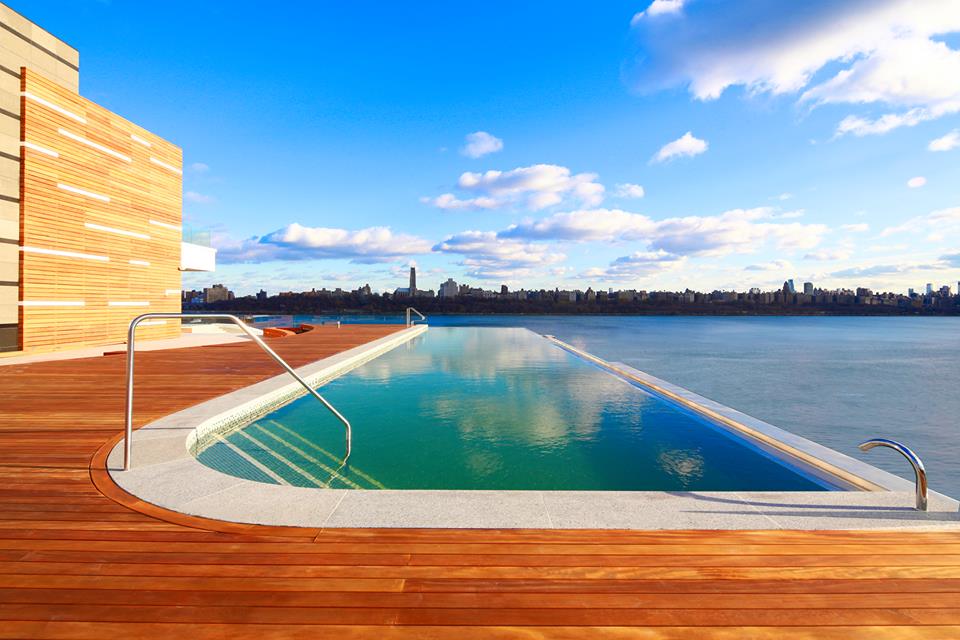 NJ Family gave an Ultimate 2018 Bucket List with must go to places in the New Jersey area.
New Jersey Family asked readers across the state to share their favorite things to do in and around N.J. Check out the must-see attractions, must-try restaurants, must-visit spots for kid-free fun and more at njfamily.com/bucketlist.
Outdoor Faves    
NJ Family listed Ocean City and Sandy Hook as two of N.J. favorite beaches. NJ Family says, "Ocean City, known for its pristine sand, 2 1/2 mile-long boardwalk and hoppin' mini golf spots, is fun for day trips and family vacays. Sandy Hook, popular for shell collecting and calm waters, is the perfect place to go bird watching or biking with the squad."
They also said that Essex County Sunflower Maze is one of the Prettiest Hidden Gem's in the New Jersey area. This maze makes people feel as if they have just walked into a field of bright yellow sunshine.
The Cape May Lighthouse was named one of the Most Picturesque Lighthouses in the N.J. area. People from all over the state travel here just to take a picture with this iconic lighthouse. NJ Family says, "It's the third lighthouse to stand proud in that spot over the Atlantic since 1859. More than 21/2 million visitors have traveled up its 199 steps for a view of Cape May, Wildwood and Delaware."
The Paterson Great Falls is definitely one of the most Instaworthy Photo Spots. "This National Historical Park in Paterson is one of N.J.'s most spectacular natural sites. Formerly the power source for a local mill, the falls are 77 feet high. Now, they're part of the National Park Service, so visitors can feel the mist for themselves. The best time to visit is in the spring after the snow melts, or any time after a big rainstorm when the falls are rushing at full peak" says NJ Family.
Fun Stuff
Under the category of "Fun Stuff", NJ Family listed Turtleback Zoo as the favorite zoo in New Jersey. It was named this for its amazing petting zoo interactions and scenery of the animals.
Liberty Science Center is the top family-friendly museum to visit in the N.J. area. On top of the countless awesome things to experience at Liberty Science Center, you don't want to miss the massive new Planetarium.
YESTERcades is one of the coolest arcades in the area. With locations in Red Bank, Somerville and Westfield, it's easy to get your Pac-Man on. Relive your arcade days with old-school games and beat the high score on a vintage pinball machine. You can also show the kids what Atari's all about.
Good Eats
People from all over the state are always looking for new places to eat. One of the Top Seafood Spots is The Lobster House in Cape May. Guests can dig into lobster, oysters and clams at the raw bar. Also, they can climb aboard the Schooner American, a 130-foot boat that doubles as an outdoor cocktail lounge.
Star Tavern World Famous Pizzeria was named best pizza spot to try in New Jersey. The tavern might look like a typical bar and grill, but it's home to thin crust pizza that they mastered over 65 years.
One of the favorite deli's is Cosmo's Italian Salumeria.  NJ Family says, "From homemade mozzarella and imported meats to fresh bread and a no-frills menu, this Hackensack spot is as authentic as it gets….If the food alone doesn't kindle thoughts of your Nonna, they're sure to come when the owner sends a regular home with spaghetti on the house."
If you're looking for the Sweetest Pancakes, Brownstone Pancake Factory takes the cake. Fluffy buttermilks get gussied up in every way imaginable. Toppings include peanut butter drizzle, house-made blueberry compote and sweet cinnamon apples. The kids will go wild for the deep-fried Nutella French toast sundae.
Me Time
If you're looking for a great spa experience in the N.J. area, SoJo Spa Club is the place to be.   NJ Family says, "This reimagined Korean bathhouse in Edgewater boasts Manhattan views and internationally-influenced treatments. Take a dip in the Insta-famous rooftop infinity pool more than 100 feet above the street. Then, experience highlights like hydrotherapy, a hinoki silk bath, Korean body scrubs or a Himalayan salt sauna."
DIY's are on the rage these days. AR Workshop, Board and Brush, and MADE at the Park are some of the Most Fun DIY Night Out places in the N.J. area. People can embellish wooden signs, trays or frames with your favorite phrase or family name using gorgeous raw materials. People can either go on their own, or they can plan a night out with all their friends.
For more information on this Bucket List, Visit NJFamily.com